Back to blog
7 Exemplary Business Workflow Examples
on 1 February 2022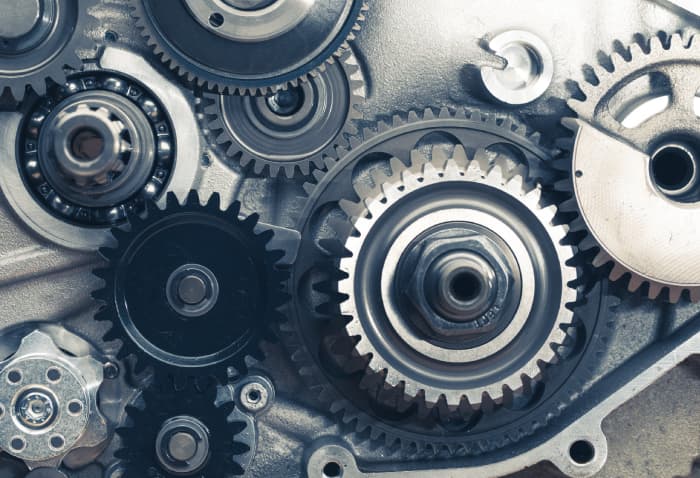 Business workflows and processes are operational necessities. Without them, employees will complete tasks in whatever way they see fit, which will undoubtedly be different than how others complete the same tasks. This workflow chaos leads to inconsistent outcomes and unpredictable results.
If you're unsure about what it takes to create consistent, effective workflows, check out our guide on workflow management. Or keep reading to see some exemplary workflow examples from business leaders across various industries to get some inspiration for your own. (We recommend doing both to ensure your bases are covered.)
7 Business Workflow Examples
1. Expense Reimbursement
Kyle MacDonald is the director of operations at Force by Mojio, a company that offers GPS fleet tracking for small businesses. One workflow his company focuses on is expense reimbursement. "Our employees will occasionally have to purchase products or spend their own money on behalf of the company if they don't have our business credit card with them, and we try to reimburse them as quickly as possible."
MacDonald says expenses don't occur regularly enough to warrant automating the process, so the workflow steps are mostly manual. Here's the breakdown:
The employee fills out an expense report digitally using an editable template, which may be updated as needed.
The employee sends the expense report to their manager who approves it and forwards it to the finance team. If the purchase is larger than a predetermined amount, the manager will instead send it directly to the CFO for approval.
The finance team then reimburses the employee and keeps a record of the transaction in the company's online accounting system.
"This entire process usually doesn't take longer than a day," MacDonald explains. "Although there are several different departments and people involved, it's not a complicated or time-consuming task."
2. Paid Time Off Requests
RoverPass is a company that connects campgrounds and RV parks with consumers who own or rent RVs. Campground and park owners get access to the company's booking system, while consumers can make reservations. CEO Ravi Parikh shares the company's straightforward PTO request workflow:
The employee fills out a digital vacation request form, then sends the form to the leadership team.
The leadership team reviews the request, then approves or denies it.
If the request is approved, the employee blocks off time in the company's Google Calendar.
The employee lists tasks that must be completed before their time off, then completes those tasks accordingly. If the employee cannot complete the tasks in time, they discuss with their manager how to proceed.
3. Employee Onboarding
Harriet Chan is the marketing director at CocoFinder, a people and public information search engine that helps you find court records, contact numbers, relatives, and more. Her company's onboarding process "starts with HR briefing the new recruit on what to expect from beginning to end," says Chan. "We provide the new employee with key information such as a rundown of all departments and who their liaison will be as they visit each department throughout onboarding."
After being introduced to everyone, the employee goes through several onboarding stages:
Dig up educates the employee on company policies and procedures.
Speed up introduces the employee to their team members.
Trial by learning has the employee begin on a project with their team members.
Walking invites peers to evaluate the employee's work.
Fly gives the employee the opportunity to start on their first solo project.
"There is a feedback loop mechanism at each stage that helps us take note of and track the employee's capabilities while offering constructive criticism that helps nurture them further," Chan explains.
4. Content Marketing
Step By Step Business is a site dedicated to helping entrepreneurs start a business, including choosing a business idea, researching the market, choosing a name, and setting up their company legally. Content marketing is a big part of their business, which is why CEO Daniel Javor chose to share the workflow they use to produce content:
The team determines what works best in terms of SEO and assigns topics to their writers.
The writers produce the content based on an assigned title and the research they perform.
The editor reviews writer drafts, making suggestions and changes where necessary, and sends them back to the writers for revision.
Writers send their edited drafts to the designer, who adds relevant graphics and formats the drafts for uploading.
A final approver—who may vary based on availability and business needs—reviews each draft before articles are published.
5. Quality Assurance
Denis Leskovets is the CEO of Office Consumer, a site that provides product recommendations focused on increasing the output of workers, managers, and business owners. One of the company's most important workflow procedures involves quality assurance—specifically, a quality inspection—which is performed on every product.
"Quality inspection of final products happens when those products arrive at the warehouse from the manufacturing plant," says Leskovets. "This final inspection is mainly focused on product appearance and functional performance."
Here's the workflow breakdown:
The technician brings a checklist of quality standards to ensure the inspection is accurate.
The technician inspects the product according to each checklist item and records notes on an inspection report.
The technician either rejects the product if there are too many faults (which may differ based on the product) or accepts the product and sets it aside for repair.
The technician submits the inspection report to a manager who will then reject or approve it.
"Assuming the manager approves it, another workflow starts related to the duties of the inspection manager," Leskovets explains.
6. Search Engine Optimisation (SEO)
PixelChefs is an SEO-focused web design agency. Alex Alexakis, founder of the company, says having a workflow for SEO is critical, especially as the process never really ends. "You have to keep on top of it and check results often, so you can make adjustments accordingly."
Alexakis says his team starts by identifying the client offering and its key purpose, and then reverse engineers this by considering the customer's perspective. "We think about the specific terms they would use or what they would search if they didn't know exactly what they needed—this is crucial in getting an edge on the competition."
After this, the team assesses the client's competitors to identify the processes they're using to be successful. "We apply what works for them to the client, making sure to tailor it to fit the client's business. But we also make sure to stay clear of what doesn't work."
Next, the team works on creating content that customers would find engaging, which may include images and videos. "After allowing the content to index, we assess what's working and what's not, then make relevant changes. Then we repeat the content production and review process."
7. Sales Outreach
Jim Pendergast is senior vice president at altLINE, a company that offers specialty factoring and financing for small and mid-sized businesses. As workflow examples go, he finds sales outreach to be of particular interest.
"We frequently reach out to potential prospects regarding our services using marketing or in-person visits," says Pendergast. Here's the approach his team takes:
The team identifies new prospects in the area and sends a team member to set up an initial visit. This can take a day or several weeks, depending on the availability of the new business.
The team member informs the prospect about the company's services.
If they're interested on the spot, the team member proceeds to establish a new business account (a separate process); if not, they leave various marketing materials for reference and make a note to follow up at a later date.
The team member sets up an account for the new client in its customer relationship management (CRM) software for future follow-ups.
"For prospects not immediately interested, we set our system to occasionally send out emails regarding our services to let them know we're still interested in their business," Pendergast explains.
Create More Efficient Workflows With Glasscubes
Glasscubes is a secure online collaboration tool that can help you tackle a host of process flow examples and use cases. Centralise, organise, and search employee and client files quickly and easily. Ensure your entire organisation is able to stay connected internally and externally. Keep staff and clients on the same page with secure file sharing, task management, and threaded discussions.
Glasscubes helps you keep work moving more efficiently because users can quickly:
Request files from clients in a secure, easy-to-use manner. Avoid the hassle of hunting down important information and doing follow-ups to get what you need.
Collect, process, and approve information through customisable, automated forms and workflows that include user assignees, assignee follow-ups, and completion alerts.
Create customised workspaces for each project team in your portfolio. Team members can share resources and communicate with one another in their specific workspace, and you can access them all for easy oversight.
Want to see how other companies are using Glasscubes to support their teams and address a wide array of workflow examples? Check out these case studies from happy clients.