Back to blog
Workflow Management: Systems, Examples, & Best Practices
on 26 February 2021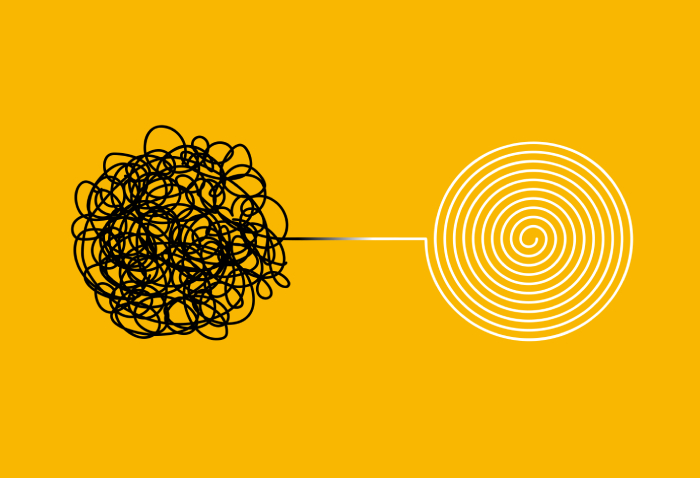 Every day, your employees complete countless workflows that keep the organisation moving forward. While these workflows tend to stay the same for long periods of time, it's often beneficial to review them to ensure they're still properly supporting key business processes and furthering organisational goals. Enter workflow management.
What is workflow management?
In another workflow-related post, we defined a workflow as a set of specific steps that dictate what to do and how to do it. Workflow management, then, is a discipline focused on intentionally organising, changing, and improving workflows to achieve more consistent or efficient results. This focus may include identifying redundancies, investigating bottlenecks, and automating applicable tasks.
Workflow management is important because as the way we do work evolves, so must the underlying workflows adapt to keep up. For example, much of today's work is fast-paced and completed through digital channels. If your organisation is still relying heavily on paper-based, manual workflows, you'll lag behind competitors who focus on workflow management and develop modern workflows.
Getting the most from workflow management requires not only technology, but also knowledge. To that end, we've compiled a list of workflow management systems and best practices below.
6 Workflow Management System Examples
Zapier is a workflow automation tool that connects various web apps, enabling them to "talk" to one another. You can set triggers in Zapier to start a workflow from whatever app you want. Neal Taparia, CEO of Solitaired, recommends this tool because it has a number of integrations. "Its large integration library makes it useful for devising your own workflow plans when your team uses different solutions."
You can use Zapier, for example, in the marketing department to share content across your social media profiles. "Instead of posting on one channel at a time, you can set up a workflow to do it for you across all platforms simultaneously," Taparia explains.
Trello is a project management platform that can assist with workflow management. Through a combination of lists, boards, and cards, you can organise and prioritise project tasks for your team. Ethan Taub, CEO of Loanry, especially favors Trello's color design because it helps his team "quickly identify and understand a variety of tasks, and know who's responsible for those tasks."
Projects often prompt you to create or change workflows, and using project management software can make the creation process easier. For example, when Taub's team started working from home, they had to adapt their workflows to reflect the new virtual work environment. "Trello was our go-to solution when we focused on workflow management in the context of remote work."
Glasscubes is a workflow information system and collaboration suite that gives your teams the tools they need to get work done efficiently. It includes forms and workflow capabilities, file sharing, project management, and more.
"Following our initial take up of the Glasscubes system, I have found it to be an excellent tool to manage workflow within our business," says one user on TrustPilot. "The system itself is extremely flexible and can be used in lots of different ways [across] our entire business."
You can use Glasscubes to manage everything from holiday requests to helpdesk requests to customer orders. Use customisable information workflows to automate approvals of department forms, client work, or any number of internal and external documentation.
Admation is a project and approval workflow management app focused on aiding marketing teams with creative projects. The tool not only supports approval workflows, but also helps with an important challenge marketing teams face: digital asset management. "Managers don't have to worry about back-and-forth emails with team members and clients. You can track approvals in real time within the platform," says Dima Suponau, CEO of Number For Live Person.
Say your team is working on an ad creation project with a client. There will be a lot of communication between the team and the client to finalize the ad. Admation can minimize the communication workflow so your team and the client can focus discussion around design, not who approved what and when.
ProWorkflow bills itself as project and workflow management software. You can assign tasks, track time, and reschedule projects. James Surrey, founder and chief editor at Review Home Warranties, says the platform is useful for providing an overview of content work that's in progress, pending, and ready for review and edits.
Surrey's company publishes home warranty reviews, and he finds it important to be able to lay out all the workflow steps—research, writing, editing, and publishing—clearly for his staff to follow. ProWorkflow helps him do that. "I can even prioritize specific workflow steps that need immediate attention using highlights and bold formatting."
StartingPoint is a customer operation and experience solution designed for service-based companies. You can use it to handle customer onboarding, helpdesk management, and client communication. Ray McKenzie, StartingPoint's CEO, says the platform makes it easy to streamline the customer experience.
For example, McKenzie points out that product adoption is an important part of his company. "After acquiring customers, it's critical that they use the product and incorporate it within their organisation. StartingPoint helps with that."
5 Workflow Management Best Practices
1. Understand your workflow management software.
It's not enough to simply select a workflow management tool from the market. Taub says you need to have a deep understanding of the software and how its features can be used to improve your workflows. This means not only training on how to use the tool, but also putting it into practice on actual workflows.
"Things can and will go wrong with even the most thought-out workflows," Taub explains. "You don't want your team or clients negatively impacted for too long. Know your software inside and out so you can quickly get back on track."
2. Make your workflows visual.
While some workflows are simple for people to understand, others are more complex, especially when they are first introduced. That's why Taparia says it's important to bring your workflows to life in visual form. "Many people (like me) are visual learners. I like to have workflows outlined in some type of graphic. Seeing the steps makes it far easier to remember the flow of tasks, as well as spot any potential problem areas."
Surrey agrees, adding that simply talking through workflows or providing text-only training is a surefire way for employees to only partially comprehend how to complete work. "Incorporate diagrams, shapes, and color-coded symbols. Make workflows visually clear and compelling so people better grasp and recall what needs to be done."
3. Automate tasks where possible.
We noted above how relying on manual workflows can dull your competitive edge. Automation is the sharpener. "Automate every task that's reasonable and safe to do so. This will not only make your workflows more efficient and predictable, but also mitigate human error," Taparia explains.
4. Prioritise workflow improvements.
"Not every workflow is a top priority. Some are more important than others depending on your organisational goals," says Surrey. For example, if a key goal for this year is improving customer service, you'll want to prioritise customer-related workflows.
You may also choose to further prioritise based on other factors, such as the tradeoff between impact and time to implement. Workflow A, for instance, may have a large impact on customer service, but requires several months to revamp. Meanwhile, Workflow B has a similar impact, but can be modified in a matter of weeks. In this case, you'd make Workflow B a higher priority.
Are your workflows up to snuff? Check out these workflow examples from businesses in several industries to see how yours compares.
5. Get input from multiple parties on workflow changes.
When your workflow management efforts indicate change is needed in one or more workflows, McKenzie recommends circulating the changes to everyone who contributed to its design, and waiting for their input to make further adjustments. "You want to give enough time for people to absorb the proposed workflow changes and see whether they have additional thoughts. We've seen great improvements from instituting this practice."
Make Workflow Management A Priority
Considering the above advice and system recommendations, it's clear workflow management is a well-explored discipline. While it may be tempting to maintain the status quo with your workflows, your organisation can benefit from regularly assessing and improving upon workflows to achieve better results.
Be sure to follow the best practices above, and use one of the recommended systems to optimise your workflow management efforts. Glasscubes in particular has a standout feature that can help automate many of your information-centric workflows.