Back to blog
Automation In Small Business: 18 Areas To Automate
on 17 August 2022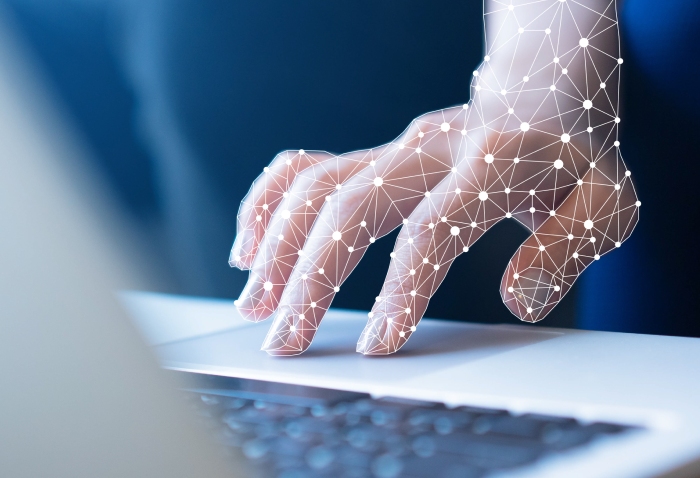 Business leaders are always looking for ways to improve the bottom line. This typically means either selling more products and services to increase revenue, or doing more with less to reduce costs.
One of the keys to the latter approach is business automation, which uses technology to complete simple, repeatable tasks with little to no human involvement.
When work tasks and processes are completed with technology, your workforce can spend their time tackling more complex duties that require human judgement and expertise, thereby providing greater value. But this benefit isn't limited to large organisations with significant scale. Automation in small businesses is important too. Such value-adding work can give you a competitive edge and be the difference between breaking even and being profitable.
In fact, one McKinsey study notes that, while smaller companies are less likely than their larger counterparts to have automated any of their processes, 65% of respondents at smaller companies report success with automation. (For large organisations, that figure is only 55%.)
Granted, without a large employee base or multiple departments to be concerned about, you're likely not interested in complex ERP systems to automate processes. But there are plenty of small business automation tools in the market—like ones that focus on information and workflow management.
So what areas can be automated? Turns out there are plenty. Keep reading to see the areas industry professionals are buzzing about that can be automated with the right technology.
18 Areas Ripe For Automation In Small Business
1. Administrative Processes
"Some businesses spend a huge portion of their overhead on staff who spend their entire day scheduling back and forth on the phone and through email. Now, with software like Calendly, your small business's employees can focus their valuable time and attention on integral tasks that can't be automated, like building relationships."
—Monte Deere of KIZIK

"Our number one work task that we automate is hiring a virtual assistant. A virtual assistant can take care of all the administrative tasks for our company and save our time in return. It includes generating content and managing customer service."
—Jensen Lee of bidetsPLUS

"It's easy to lose a game of phone tag when you're busy running a small business. Say you leave a voicemail for a potential client and he returns your call when you're in a meeting. Keep a record of this by establishing an automated process for returning phone calls. Using automation software, you can note in the system that you left a message for a contact. Doing so triggers an automatic email to him; the software then reminds you to make the call tomorrow."
—Chris Myles of Golf Cart Go

"In the immortal words of Gary Halbert, you should automate or delegate all 'LMS': lesser mortal stuff (though he used a different S word). Calendaring for meetings would be at the top of the list. This saves you from having to respond to phone calls, emails, and/or texts when someone wants to talk."
—Darin Swayne of Advantage Attorney Marketing
2. Marketing (General)
"For small businesses, the best place to apply automation is in marketing. Using marketing automation for things like emails, personalized ads, etc., is a great way to promote your business without having to spend the money and man-hours it would have taken without automation."
—Anthony Quint of Get On Stream

"I would suggest that if you're new to automation tech, start off with simple email marketing software. We experienced so much growth during COVID due to the nature of our ecommerce business model that we decided to automate our email marketing campaigns instead of trying to cope with all our email marketing in-house."
—Evan McCarthy of Sporting Smiles

"Email automation helps you easily engage your customers and subscribers. With this automation, small businesses can send personalized emails to each individual, from new visitors to repeat customers. Unlike creating manual campaigns, automated campaigns run in the background while you focus on other parts of your company, which is important for any small business owner!"
—Jeff Moriarty of Moriarty's Gem Art

"Email marketing can be a very tedious task, since every company has a long list of leads. Businesses can save a lot of time and money by automating the writing, sending, and tracking of emails."
—Shannon Steinberg of Allied Van Lines

"Automating marketing tasks can be beneficial for small businesses, as it can be used to reduce time spent doing routine, repetitive marketing tasks such as sending emails. This enables staff to focus their energy and resources where they are most needed, increasing speed, efficiency, and flow in the workplace."
—Mario Cacciottolo of SBO

"Automating tasks such as email marketing campaigns, newsletters, and the like will make it easier for you to send personalized and timely reminders and messages to your customers. Making use of automation will make your marketing campaigns more engaging and effective, and help you build stronger customer relations."
—Simon Elkjær of avXperten

"Businesses should automate marketing-related tasks such as social media, emails, and other online functions in order to save time, cost, and effort. These software programs improve marketing and sales activities and provide optimal automated solutions. With an intensifying need to enhance customer experience, businesses of all sizes are increasingly adopting marketing automation software."
—Snehal Kamble of Straits Research

"Using email automation allows you to plan and coordinate your email marketing campaigns beforehand, as well as access analytics. It is better to make improvements based on facts rather than guesswork when tracking the performance of your emails."
—Max Shak of Survival Gear Shak

"Every small business should employ marketing automation because it aims to minimize manual work and optimize the time of the entire team; it also provides much more reliable results faster. Start marketing automation by doing a needs analysis first. Then you can deploy programs and technologies that best align with your business goals."
—Ronald Williams of Best People Finder
3. Lead & Contact Management
"Providing a form of sign up for newsletters/subscribers on your website will allow you to see potential leads without the extra work. Doing this will allow you to focus on the bigger things."
—Jasmin Diaz of Smoky Mountains

"Our team uses email sequences to automatically follow up on customer proposals. Once we've sent a pricing proposal, we have an automated sequence of four emails that double-check if the person received it and later checks if they need to discuss it further. These emails automatically stop if the person replies, and save huge amounts of time in the long run."
—Shane McEvoy of Flycast Media

"I always tell people that time kills deals. The faster a customer can talk to our salesman the better. Too often, this process of getting the customer answers to their questions takes so long that they lose interest. I would evaluate my processes and try to automate as much as possible, from the time a customer makes contact with my business to them leaving a great review!"
—David King of Denver Party Ride

"Automated email campaigns help convert leads into customers and passive subscribers into paying customers; they also increase customer retention by engaging them through segmented messaging."
—Caitlyn Parish of Cicinia

"Automated email marketing frees up internal resources by taking leads through a predefined email sequence. These emails are sent to the right leads at the right time based on their interests, buyer behavior, and knowledge of your company—all without the need for manual intervention."
—Patrick Casey of Felix

"Email marketing is a hectic task that requires attention to detail, so it's better to automate it. The marketing team can focus on creating incredible campaigns rather than wasting your time or energy to ensure there are no mistakes, which positively translates into end results (sales)."
—Jessica Chase of Premier Title loans

"Customer relationship management (CRM) software helps you keep track of your customers and their interactions with your business. It can also help you manage sales and marketing tasks, such as tracking leads and creating marketing campaigns. Additionally, CRM software often includes features like contact management and task automation, which can save you precious time and effort."
—Todd Saunders of BIG Safety

"Automating lead nurturing via automated emails and social media posts helps small businesses cut down on the time it takes to carry out entire campaigns (versus doing it manually); it also helps increase their target audience. This is a big win really because, not only do you get more prospective clients, but you also get them at a cheaper rate than you would if you had to hire an expert to do it!"
—Eyal Pasternak of Liberty House Buying Group

"Using automated software to practice lead nurturing will gently convince potential customers or clients into purchasing a product. Giving a customer the option to receive emails to remind them of their interest or receive emails with special offers can help convert a lead into a sale."
—Ashley Chubin of FlyHi

"I've seen different marketers still following traditional email-marketing tactics where they email everyone manually. By automating these steps through the mail merge extension, marketers can build a huge mailing list and qualified leads with minimum effort."
—Jibran Qazi of My Canada Payday

"By automating lead scoring, you can focus on the potential clients who are ready to buy. This allows you to anticipate their needs and target them with messages tailored to their current mindset."
—Jessica Kats of Soxy

"The number of emails small businesses get through the 'contact us' feature can be overwhelming, and manually responding to each email can take hours or days. Taking a long time to reply to emails is one of the easiest ways for small businesses to lose prospects. By automating email responses, prospects receive a faster reply to their email while waiting for a representative to reach out to them; this tactic can help businesses retain 85% of their prospects."
—Maria A. McDowell of Easy Search People
4. Social Media Marketing
"Social media is the face of your business today. Save your precious time by using Sprout Social, Creator Studio, Agorapulse, or Hootsuite when scheduling your posts, and take advantage of cost-effective social media advertisements such as Facebook ads, LinkedIn ads, Google ads, etc."
—Pavel Stepanov of Virtudesk

"Automating social media tasks gives you time to focus on bigger tasks, like analyzing and interpreting web and social media data, content creation, understanding your customers, etc."
—John Cammidge of JTC Consultants

"Businesses must consistently upload content on social media to maintain their brand image and engage with customers. It's often difficult to keep track of when to post; automating this task eliminates the hassle."
—Simon Bacher of Simya Solutions

"Social media automation allows your business to drastically reduce the time and expense devoted to maintaining, managing, and growing the brand's social media accounts. Moreover, with this type of automation, the social media team can focus on building concrete relationships with leads and customers, instead of wasting time on rudimentary admin tasks."
—Nathan Sanders of Plumbing Navigator

"Being active and posting regular content on social media is the need of the hour for every small business. However, spending a couple of hours every day isn't justified in terms of your productivity. Social media tools like Buffer and Hootsuite can schedule and post content automatically everyday so you can concentrate on more important tasks."
—Dustin Ray of Incfile

"Social media is a significant component of every business. Social media automation can reduce the time required for its management, like regular posting, general replies, etc."
—Neeraj Arya of PMExperto

"Social media is so fast-paced and involved that it's easy to get behind on making regular posts. This keeps you from being stuck trying to play catch up and instead allows you to take more time to focus on your business."
—Mike Walsh of CloudMyBiz

"We all know how important social media is to our brands and companies. But while some things on social media will be better done on the spot, that doesn't mean you should ignore automating some content. It can be a massive time-saver, help during pressured times, and make sure your social media isn't being punished by algorithms during quieter times."
—Suzanne Bucknam of Connecticut Explorer
"When it comes to important tasks that small businesses need to automate, there's one that stands out above most others. Creating a digital marketing strategy is extremely important. This is where businesses decide what social media marketing tactics they're going to use and how they're going to do it. By automating your marketing efforts you can save time, increase the quality of your marketing efforts, and find new customers that you may not have found otherwise."
—Frederic P. Lebeuf of Bombing Science
5. Content Creation
"This might seem like an obvious one, but sometimes we get so caught up in creating content that we forget how much time goes into making sure the content is perfect! Automating this process will save time and ensure your content is always up-to-date across all platforms, without wasting time on editing each post yourself."
—Luke Lee of PalaLeather

"AI copywriters are changing the way businesses approach blog writing. AI writing apps are faster, more accurate, cost-effective, and get better results. So focus on broader business goals instead of wasting time vomiting words. Your time is money."
—Paul Mallory of ConsumerGravity

"Using AI to streamline the content writing process lets you spend time on different parts of your site. There are plenty of applications that can help you come up with keywords, headings, and subheadings, or even write the main body of your posts."
—Jacquelyn Kennedy of PetDT

"Especially if you have a business that connects people through experience, you will find that blogging and email marketing are two avenues your consumers really connect with. You should be getting yourself well ahead and automating these functions so that there is always content for your community to engage with, even on your busier weeks. And with so many easy options to make this a reality, it's something you can't ignore (and something that will save a lot of time)."
—Jeremy Scott Foster of TravelFreak

"Bottlenecks during review and approval can slow content creation to a halt, using up time and resources that could be better spent elsewhere. By streamlining the proofing process with automation, content gets approved faster; you can get your materials published in a timely manner; and the entire process is far less frustrating for employees."
—Cody Miles of Ashore
6. Time Tracking

"Automated time tracking helps you track employees' hours accurately. People get paid based on the number of hours worked per pay period. Automated payroll software tracks employee activity and automatically calculates their paychecks. This saves time and effort, as well as money. In addition, these tools are integrated with other HR applications that handle things like leave management, attendance, etc., making them even easier to manage."
—Loran Marmes of Medicare Solutions Team

"The top work task every small business should automate is time tracking. Time tracking is the number one thing that makes your operations run more smoothly and helps you get a better sense of what's working and what's not working in your business."
—David Gu of Neutypechic

"If there is one task that I recommend automating for small businesses, it would be time tracking. It can be such an annoying and time-consuming task to do manually. Honestly, the amount of times I've forgotten to do it and can't figure out what I was doing for those few hours last Tuesday is innumerable."
—Laura Fuentes of Infinity Dish
7. Scheduling 
"For any service business, a scheduling portal is vital. I added a scheduling portal to automate meeting scheduling with inspectors and property managers, and it made things so much easier—I stopped forgetting important meetings. I also incorporated this with the tenants on my properties, so if they need something they can simply schedule a meeting. The same goes for interested buyers who want to purchase our properties. Without automation, small business owners can become trapped in their own businesses. You must block out time in your calendar for what's important, and say no to things that are not."
—Jon Sanborn of Brotherly Love Real Estate

"The one task that I think should be automated is appointment scheduling. I send out a Calendly link to clients who want to book a discovery call or consultation and we don't have to manually go back and forth suggesting which dates we're both free."
—Israel Gaudette of IG Marketing Inc.

"By automating appointment scheduling, you can share your available dates with clients and they can choose a date per their preference. Once they accept the invite, the data is integrated into their calendars."
—Eyal Pasternak of Liberty House Buying Group

"For businesses that offer services, managing appointments can be a full-time job. Fortunately, there are many tools that can automate the scheduling process. These tools send reminders to customers before their appointment, which can minimize absenteeism. By leveraging these online scheduling tools, you can also keep track of your team's availability and find meeting times that work for everyone."
—Peter Monkhouse of ICL SA
8. Customer Support
"In order to run a successful business, you need to know who your clients are and their needs. It's easy for a client relationship to become stale or unproductive if you don't manage it properly. I automate this process so that I can keep track of who I'm speaking with and what they need from me."
—Marty Ford of BulletpRoof Roof Systems Ltd.

"Online chatbots have become really advanced, with AI learning features. Setting up an online chatbot is a great way to collect customer leads and provide automated answers to repeat questions."
—Lou Haverty of Enhanced Leisure

"There are several advantages to automating your customer support and care system. For instance, it can aid in prioritizing customers based on their requirements, the nature of the issues they are facing, or their service level agreements. Additionally, it can assign a customer to a customer service agent who already has experience with that customer or who has the necessary knowledge and abilities."
—Max Hauer of Goflow

"Email and text message responses are among the easiest areas to automate and can save so much time. Neglecting to send reminders to clients can lead to a huge loss in sales. Automated email or text messages can be used to nurture leads, send reminders, distribute reports, and more."
—Sanket Shah of InVideo

"Automating customer support is a great way to improve your customer experience, reduce costs, and increase efficiency. It can also help you attract new customers and grow your business."
—Millie Pham

"With an automated 'contact us' process, clients receive faster, more personalized answers to their questions. You can also connect clients to the person who can help them the most in a more efficient manner."
—Ana Codallo of Key Opinion Leaders

"You can automate customer service with AI. This can save a lot of time and money by having a chatbot answer all the questions customers have."
—Brian Nagele of Restaurant Clicks

"According to studies, six out of ten consumers have decided against a planned purchase or business transaction due to bad customer service. By automating the response process to answer inquiries, you can ensure that your company meets and surpasses the client's expectations every time. Include a 'contact us' link in every email to save clients from having to search for it on your website. When a client clicks the link, automation software alerts you or another member of your team to follow up."
—Rahul Vij of WebSpero Solutions

"Returns are a huge issue for online retailers, but many businesses still struggle with returns. You need a system in place where you can make sure that every customer who wants their money back gets it. This is especially true of companies that sell seasonal items. Customers shouldn't be waiting for the season to end before getting refunds."
—Rohit Bimbra of HomeHealthcareShoppe.com

"Small businesses should automate customer support. Automated customer support encourages less effort on the part of customers and significantly reduces customer service costs by increasing your operational efficiency. Make use of chatbots to answer basic customer queries. Doing so frees up agents so they can handle other critical customer requests that require more attention."
—Aima Irfan of Inside Tech World

"Automating customer service through chatbots, FAQs, and self-service resources will provide customers with quicker response times as well as faster resolution of their issues. As a result, customers will be much happier with the company's customer service, and you'll get fewer complaints and negative reviews online."
—Anup Kayastha of Height Comparison

"Small businesses would benefit from automating customer service tasks. Using things like chatbots and automated aftercare emails reduces costs significantly and goes a long way in making customer service consistent and quick."
—Keith Terrell of Backpacks Global

"I recommend automating email responses to frequently asked questions or those that require generic answers, as well as answers that direct the person in question to the right solution."
—Shane Paarman of Awesome Stuff 365

"Chatbots can help automate customer support by giving customers instant online access to support services. Manual customer support requires way too much capital and manpower to maintain."
—Patti Naiser of Senior Home Transitions

"Using help desk tickets that are generated automatically will aid your customer service team so they are able to prioritize inquiries, save time, and track resolutions. On top of this, you can automate email responses to save your customer service team even more time and hassle."
—Robert Greene of Price of Meat

"In this day and age, many people think of emails like a text message and often want a response immediately—or at least confirmation that their email was received. No matter what industry you are in, adding some type of automation to your emails will give your customers the response they are looking for and give you extra time to get back to them with a perfectly crafted email answering their questions or providing them with whatever information they are looking for."
—Katie Ferguson of KT Likes Coffee

"There are so many ways that a customer can reach out to you, and if your business doesn't have automated processes for responding to those messages, you're missing out on a huge opportunity to build relationships with your customers and provide excellent service at low cost."
—Caitlyn Parish of Cicinia

"The most important aspect of a business that requires automation is customer service because nothing steals the time of a business leader more than customers in need of attention. This means creating an updated knowledge base that contains helpful information like FAQs, tutorials, infographics, and step-by-step guides to provide answers to basic customer queries and issues. You can also make use of chatbots to help customers create tickets that will allow you to follow up with inquiries later."
—Mila Garcia of iPaydayLoans
9. Customer Relationships
"This is a small but an important task when it comes to customer service—make sure you automate emails to customers on their birthday with a promotional gift or discount. This is something that can be easily done and shows you care as a business, and want to be part of your customers' lives."
—Brett White of Addicted to Veggies

"Modern CRMs help categorize your clients by value. Chatbots can handle most day-to-day queries. Auto-responses help save time. More time means you can have longer conversations with more serious prospects. So make the change and let the robots talk."
—Janet Patterson of Highway Title Loans

"While acknowledging important dates like birthdays, anniversaries, and holidays is important in providing a great customer experience, there's no denying how time-consuming it can be to keep track of these days. Automating this particular task proves to be a quick and easy solution that reduces the possibility of errors or misses and helps your small business maintain a personal connection with customers while saving considerable effort and time."
—Kris Harris of Nootka Saunas
10. Customer Feedback & Reviews
"Customer insights are vital for any small business to gauge what they're doing right and what needs immediate fixing, but it can be quite time-consuming to get in touch with every customer individually. By automating this process through questionnaires and website surveys, businesses can access customer insights in a streamlined fashion and even upload these testimonials on their website to draw in potential customers."
—Harry Morton of Lower Street

"Asking for feedback from every customer is a time-consuming task. If you want to generate good reviews and useful feedback, then automating this task will not only make it a quicker process, but will also produce a higher quantity of feedback."
—Matthew Debbage of Credit Safe
11. Accounting/Bookkeeping/Invoicing
"Automating your accounting and bookkeeping means you will be able to keep track of your finances more easily and accurately. This will help you make better financial decisions for your business. Additionally, automating these tasks saves money on accounting and bookkeeping fees."
—Joshua Haley of Moving Astute

"40% of small business owners spend more than 80 hours a year on accounting. While that stat isn't broken down into specific features, you can guess that much of that time is spent sending and tracking invoices. Fortunately, there are a number of solutions to lighten the billing burden, especially those recurring bills you send out month after month, as well as automatic reminders to customers who have forgotten to pay."
—Ilija Sekulov of Mailbutler

"Automating your billing system ensures there's no revenue leakage, allowing you to maximize growth. Moreover, with automated billing, you have the opportunity to transition smoothly to other pricing or business models that can guarantee faster revenue growth for your business. Automated billing is also critical in predicting revenues and financial flows, which can aid in decision-making and strategy formulation."
—Michael Green of Quick Cash Homebuyers

"Payment processing is one of the most tedious parts of running a business. It can take hours or even days to manually enter all the information into a payment system. This means your employees are spending time doing something that could be better spent elsewhere. Automating this process saves your employees time and you money."
—Rohit Agarwal of Outreach Chimp

"We all have to pay our bills. And while it might be scary as a small business to set up automated payments, it is worth it for the amount of pressure it will take off you each month and the extra time it will give you to build your business. It is, quite simply, good practice to automate payments. Banks are pretty good at working with online payments and customer service, so if something were to happen, they will likely help you solve the issue quickly and easily."
—Jim Trevors of WeReviewTires.com

"For small businesses, hiring a bookkeeper or accountant can be impossible. For some, even outsourcing bookkeeping to third-party providers can be a costly business. But there are some aspects of this area that you can safely automate—one of these is invoicing. You can set it up to send out pre-scheduled invoices on specific dates. This can free up a lot of time spent manually creating invoices for every client."
—Dawood Khan of Pixelied

"Bookkeeping and invoicing take up a lot of time and effort—two resources most entrepreneurs don't have. There are so many software options available now (Bench, Quickbooks, Oracle by Netsuite, etc.) that you can use to automate and essentially do all of your bookkeeping and invoicing; there's no reason you should be doing this yourself."
—Marina Vaamonde of HouseCashin

"When an invoice is paid, most small business invoicing software today will automatically trace payment, record the payment, and send the client a thank-you email and receipt. When an invoice is late, it will also send reminders at intervals that you select."
—Cathy Mitchell of WP Barista

"Automating your invoicing process can free up a huge amount of time for small businesses that offer services rather than goods. You can send out pre-scheduled automated invoices at predetermined times and dates, eliminating the need for a bookkeeper."
—Kevin Harris of NANBF

"Accounting is complex, but automating the process makes it much easier. Automating accounting allows for cohesion, synchronicity, and organization throughout the accounting process, which reduces stress, minimizes errors, and increases accuracy."
—Chad Price

"As a small business owner, I have to wear a lot of hats, my least favorite of which is keeping track of invoices. Bugging customers for payment is annoying and can feel like you're hurting your relationship with them. Automating invoices has been an absolute game changer for me. I no longer struggle to make sure we get paid and I don't have to put 'bug customer' on my to-do list anymore."
—Tom Monson of Monson Lawn & Landscaping

"Keeping track of your finances is essential for any small business owner. Fortunately, there are many accounting software programs that can automate the process. These programs can help you track your income and expenses, as well as manage invoices and customer payments. You can even explore other features, like tax preparation and payroll, that let you handle all your financial needs in one place."
—Marc De Diego Ferrer of MCA Assessors

"Managing business finance and accounts can be tedious work if not automated. Instead of visiting banks or maintaining ledgers manually, business owners should automate their processes of journal recording, billing, sending invoices, payment collection reminders, etc."
—Michael Cummins of Insurance Geek

"Finances are a very important part of a business and there's no room for error. So as soon as you can, start automating your bookkeeping. Even if you can't afford an accountant for your business (which should be the end goal), there are tons of software products out there that can help automate your bookkeeping and prevent finance errors."
—Joseph Greene of Trinidad Birding

"If you are a business owner with repeat clients who make regular payments (for services such as window cleaning or simply paying rent), automating payments can hugely reduce the hassle and ensure you get paid on time. Standing orders and direct debits are a godsend!"
—Matthew Osborn of Legionary

"An online billing tool lets you set up online invoices for clients. These invoices can be sent directly through email, fax, or snail mail. They can be customized according to the needs of your business and printed out automatically. With this system, you don't need any additional help from someone else to create the invoice—all you need is access to the internet and basic knowledge of creating a website."
—Matt Post of WCAG Pros
12. HR/Hiring & Onboarding 
"Not every small business can afford a rigorous hiring department. An automated job application system can alert you when it's time to review applications, speeding up the application process."
—Michael East of Griddle King

"Much of the onboarding process is the same for every new employee, so it doesn't make sense for you to do everything yourself every time you hire a new person. A lot of it is paperwork that, frankly, nobody even reads anyway. You can use HR software programs like Gusto to automate this process so you don't have to worry about it when you hire new people."
—Tim White of Milepro

"HR is one area where automated processes can be helpful, as this allows for faster resolution of routine queries about issues such as holiday entitlement or benefits packages. This enables HR employees to prioritize the more delicate or complex issues which may arise, providing all staff with the appropriate level of support and avoiding overwork for HR employees."
—Kathy Bennett of Bennett Packaging
13. Payroll
"Automating payroll not only saves time but also reduces the likelihood of errors being made due to typos. Automating the process also ensures that payroll always goes out on time, even if the person in charge is out of office."
—Logan Mallory of Motivosity

"Automating payroll management saves the hassle of paying your employees before the month ends. It can also help streamline tasks such as filing taxes and generating reports."
—Brandon Walsh of Interly

"Automated payroll systems refine payroll management by replacing the need for manual data entry. Delayed payroll can create organizational unrest, leading to low employee morale and even lower productivity. Investing in an automated payroll system makes for a more timely and consistent process—one that reduces human error and adds brand new layers to your data security."
—Max Wesman of GoodHire
14. Client Onboarding
"Automating the basic elements of client onboarding, such as tutorials, can improve the outcomes of this critical business function, increasing customer retention rates as well as customer loyalty. Automating the simple aspects of client onboarding also allows your customer service reps to focus on providing more critical support to your new clients when needed."
—Lisa Richards of The Candida Diet

"With automation software, making good first impressions is easy. Say a new customer purchases your product or a membership; sending an email saying 'thank you for your business' is a nice personal touch."
—Stacy Cason of Planetarie

"By automating your client onboarding—which means automating the sending of intro emails and document sharing—you save time and keep yourself from accidentally missing out on giving anyone an excellent customer service experience. This prompt information will delight your customers and keep you from constantly answering common questions or concerns."
—John Cammidge of JTC Consultants
15. Inventory Control
"In my experience, something that's incredibly useful to automate is stock control and certain parts of operations. Using automation in stock control is the best way to ensure your business never runs out of anything, and keeps supplies accounted for."
—Paul Bowley of Abbeycare Foundation
16. Purchasing Process
"Many customers add an item to their shopping cart then leave the page without completing the order. Sending an automated reminder that the item is still there can prompt them to return to their cart to complete the order and make sure you win that sale."
—Colin Toh of Headphonesty

"If you have an ecommerce store, as much of that store as possible should be automated as soon as the store is up. This means automating transactions, discounts, email receipts, etc. A huge part of shopping online is the convenience it provides, but that convenience factor could be disrupted if something isn't fully automated."
—Granger McCollough of Elite Patio Direct
17. Task Management/Workflow
"Task management automation is an effective way to streamline your workflow and save time. Additionally, this process improves accuracy and compliance by ensuring tasks are completed in the correct order and in accordance with company policy."
—Dan Gray of Kotn Supply

"An automated workflow management platform can make things easier. Maintaining automated recordkeeping can make your business operations more effective. All you need to do is create a workflow that captures the repetitive tasks in your business operations. With an automated workflow management platform, you can maintain sales and purchase records, employee records, and many other things easily and effectively."
—Martin Carreon of Soco Wine Country Properties

"In an evolving hybrid work environment, maintaining the right balance of in-office and remote workers and coordinating workflows and meetings have emerged as added challenges for business owners. Automating the crucial task of hybrid work scheduling allows business owners to optimize employee distribution, and maintain work schedules that are fair, productive, and well-balanced."
—Azmaira Maker, Ph.D. of Aspiring Families
18. IT/Data Backups
"Data backup is essential for businesses of all sizes, but it becomes increasingly critical as a company grows. The larger the business, the more data it has to protect. Backing up data regularly can help prevent irreparable damage in the event of a data loss incident, whether due to human error, hardware failure, or a malicious attack. By automating data backups, businesses can ensure their data is always protected, and that it can be quickly recovered in the event of an emergency."
—Omer Usanmaz of Qooper Mentoring & Learning Software
Use a leading solution for collaboration and automation in small business: Glasscubes.
With its information and workflow management capabilities, Glasscubes ranks highly among small business automation tools—Trustpilot reviewers rate it 4.9. Through easy-to-build online forms, you can quickly create automated workflows that mitigate bottlenecks and keep work moving between team members, managers, clients, and suppliers.
In addition to information and workflow management, Glasscubes offers valuable collaboration features:
Want to see how other companies are using Glasscubes to seamlessly achieve automation in small business scenarios and collaborate with a variety of stakeholders? Check out these case studies.