Back to blog
5 Accounting Best Practices Successful Firms Use
on 11 February 2022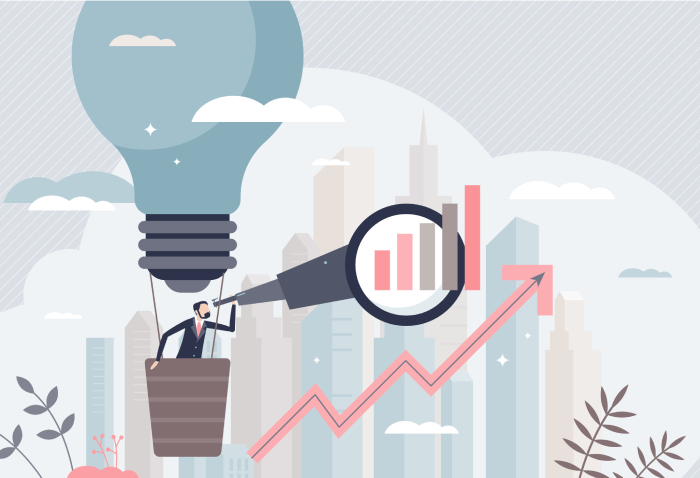 A successful accounting function takes more than simply recording and reporting financial data. Sometimes you need to take a step back and look at the bigger picture of your business—what steps can you take to better support your accounting work?
That's where accounting best practices come into play. Below are five recommendations from business and financial experts on how to ensure your accounting firm or department continuously produces optimal results.
5 Accounting Best Practices
1. Create a clear financial plan.
Assem Kishore, CEO of Help Desk Geek, says drafting a well-thought-out financial plan is crucial because mismanagement can lead to business failure. Financial plans provide a clear roadmap for resource allocation, so firms and departments can invest available funds properly.
"As accounting best practices go, financial planning should be a given—without them, you often inaccurately view the true picture of your financial position and capabilities," Kishore explains. "For example, you may believe that your business is quite profitable; however, most of your funds may be tied up in receivables, meaning your business's liquidity is a problem."
Pricing for accountants varies based on several factors. See what advice these finance experts share for strategizing your fee structure & increasing profitability.
2. Set up fraud alerts.
Christiaan Huynen, CEO of DesignBro, says cybercrime is on the rise for businesses in all industries, and accounting is no exception. "Setting up fraud alerts is free and will serve as an extra layer of protection for your accounts."
Fraud alerts are designed to notify you and credit card companies of unusual activities that you may not have authorized. "Some subscriptions, for example, would have you first identify who you are before being able to establish new credit. The duration of these subscriptions typically last one year with the option to renew."
3. Invest in accounting software.
Even the most experienced accountants can miss small details, make calculation errors, or let things fall through the cracks. That's why Huynen recommends implementing accounting software to mitigate human errors and make accounting processes more efficient.
What kind of accounting solutions work best? Every firm is different, and oftentimes a single solution won't fully address all your needs. For example, a well-known solution like QuickBooks might be a good choice for bookkeeping—keeping track of invoices, payment processing, etc. You would also benefit from software like Glasscubes that supports daily work tasks, including file-sharing and client collaboration.
Ready to level up your business? Get some advice on how to grow your accounting practice from these CPAs and expert accountants.
4. Encourage clients to use receipt tracking software.
"If you want to follow good bookkeeping best practices, make sure your clients are using some type of receipt tracking software," says Abir Syed, CPA and partner at UpCounting. "It allows clients to easily keep records of their various expenses by taking a picture of a physical document with the app on their phone, or forwarding an email with a receipt attached."
Syed notes that this digital organization makes accountants' jobs easier because they don't need to ask as many questions about each expense. In addition, you don't have a bunch of expenses piling up that need to be addressed all at once. "On top of it all, this type of solution typically has optical character recognition so it can read and perform a preliminary categorization of the receipts, further reducing an accountant's workload."
5. Back up financial data.
"Backing up financial data is one of the most crucial practices for supporting accounting work," says Justin Berg, CEO of CV Maker. "If financial records and other sensitive data make their way into the wrong hands, there can be serious monetary and reputational consequences."
That's why Berg notes the importance of having a reliable backup process. "You need to back up all your data to the cloud or a separate server for safekeeping. In the event of a cyberattack where important data is lost or compromised, having a backup can be a lifesaver."
Accounting process improvement is getting more attention. Not sure where to start? These accounting experts share their recommendations and insights.
Drive Organizational Success With A Client Portal Like Glasscubes
Accounting software is a necessity, but it can't cover all the bases necessary to conduct business with clients efficiently. That's where a solution like Glasscubes can help—it's a document storage solution and client portal in one. And security is a key focus area; your data is protected by SSL encryption and distributed across multiple physical locations across the UK for added security and reliability.
Glasscubes streamlines collaboration internally and externally, organises and prioritises workloads, and automates mundane administrative activities accountants deal with day to day.
In addition, our solution helps everyone stay in the loop on the latest updates and share what's most important—all while keeping work moving efficiently. Use threaded discussions to keep conversations in context, whether discussions deal with client tasks or important project files. Plus, secure file sharing and task management ensure your accountants, auditors, and clients stay on the same page.
If you'd like a demonstration or want to see how other accountancies are using Glasscubes, learn more here.