Back to blog
Cyber Security & Accounting: Reasons To Be On High Alert
on 15 December 2021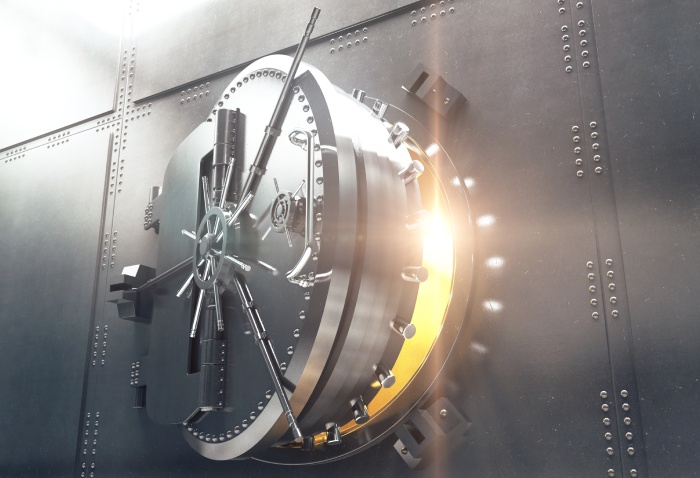 Every day, accounting firms across the globe deal with extremely sensitive, confidential data for companies large and small. This data holds a lot of power, especially when it gets into the wrong hands, such as hackers and other bad actors. Is it any wonder why cyber security and accounting go hand in hand?
If you've watched any amount of news recently, you know that cyber security incidents have been on the rise. These incidents have impacted nearly every industry, including accounting. It can be tempting to brush these incidents off if you haven't personally been affected, but the expert insights below will inspire you to take cyber security seriously.
Cyber Security: Accounting Perspective
Why should cyber security in accounting be a priority?
"With the advancement of technology, hackers are continuously finding new and innovative ways to breach security protocols," says Patrick Smith, cyber security expert and editor-in-chief at Firesticktricks. This makes it critical for accounting firms to invest in cyber security. "If they don't focus on cyber security and end up being attacked, they'll not just lose crucial data but also the trust of their clients."
Zach Reece, a certified public accountant (CPA) and COO of Colony Roofers, calls out ransomware as a key reason accounting firms need to prioritise and invest in cyber security. Ransomware is a type of malware that threatens to publish a victim's personal data or perpetually block access to that data unless a ransom is paid.
An analysis by anti-virus software company Emsisoft indicates that the average ransom demand grew by 80% in 2020. Further, businesses and individuals across 10 major countries, including the US and UK, paid a minimum of $18 billion in ransoms—not to mention the cost of downtime in private and public sectors. The analysis notes that companies and consumers struggling to "navigate the challenges of the pandemic" was the primary driver of the increase in ransomware incidents.
Generally speaking, accounting firms are common targets for hackers due to the amount of confidential financial information the firm possesses, according to Tyler David, CPA at SimplifyLLC. "Firms should invest in cyber security and cyber insurance due to the large amount of social security numbers, credit card information, and private transactions they handle."
Is cloud-based accounting really safe? Industry experts shed light on this and other commonly asked questions about cloud accounting security.
Accounting Challenges In Cyber Security For Business
"One cyber security challenge accounting firms are facing is remote worker security," says Smith. This is the era of remote work, meaning those working remotely often must use new and varied tools to complete work they'd normally address with in-office tools.
"Many of these tools come with new vulnerabilities; for instance, Amazon Cloud Drive doesn't offer at-rest encryption, and we witnessed Zoom's security flaws firsthand at the height of the pandemic," Smith explains. "These security flaws make it challenging to ensure maximum protection from hackers."
Davis agrees, noting that the pandemic created a big push for remote work for many companies that weren't properly prepared. While this shift created many strategic and operational advantages, he says it also presented a challenge in how to ensure security when accessing files and dealing with sensitive information. "Firms should invest in encrypted document management storage systems, VPN software, and additional layers of security to ensure private information remains private."
Reece says that too many firms aren't using authentication methods for data access. For example, two-factor authentication has become a common method to employ in numerous industries. Not having 2FA makes it easier for hackers to access company accounts. He notes that most employees don't understand why 2FA is necessary and, by the time they do understand, it's usually too late. "In general, not using 2FA is indicative of a lack of tech literacy."
An analysis by anti-virus software company Emsisoft indicates that the average ransom demand grew by 80% in 2020.
Potential Issues Stemming From Poor Cyber Security
"You're putting yourself at huge risk of ransomware attacks if you have poor cyber security," says Reece. "In addition, poor cyber security also puts you at risk for internal theft, namely if an old employee leaves the firm on bad terms but still has access to company accounts due to poor cyber security protocols."
Smith says having poor cyber security can also limit your growth. For example, a ransomware attack locks down access to your files unless you pay the demand. "This sum can deplete your resources considerably, hampering your growth in both the short and long run. Not to mention that even if you pay the ransom, there's no guarantee you'll regain access to your data."
Ensure cyber security in your accounting firm is up to par when interacting with clients using Glasscubes.
One of the most pertinent tools your accounting firm can take advantage of is a secure client portal such as Glasscubes. Not only does it streamline collaboration internally and externally, it also organises and prioritises workloads and automates mundane administrative activities accountants deal with day to day.
In addition, our solution helps everyone stay in the loop on the latest updates and share what's most important—all while keeping work moving efficiently. Use threaded discussions to keep conversations in context, whether discussions deal with client tasks or important project files. Plus, secure file sharing and task management ensure your accountants, auditors, and clients stay on the same page.
Security is a prime concern at Glasscubes. We synchronise and distribute data across a minimum of three different physical locations within the UK. In addition, access to our software uses the highest level of SSL encryption on data—while in transit and at rest.
If you'd like a demonstration or want to see how other accountancies are using Glasscubes, learn more here.