Back to blog
Will These Problems Rain on Your Company's Cloud Computing?
on 16 January 2017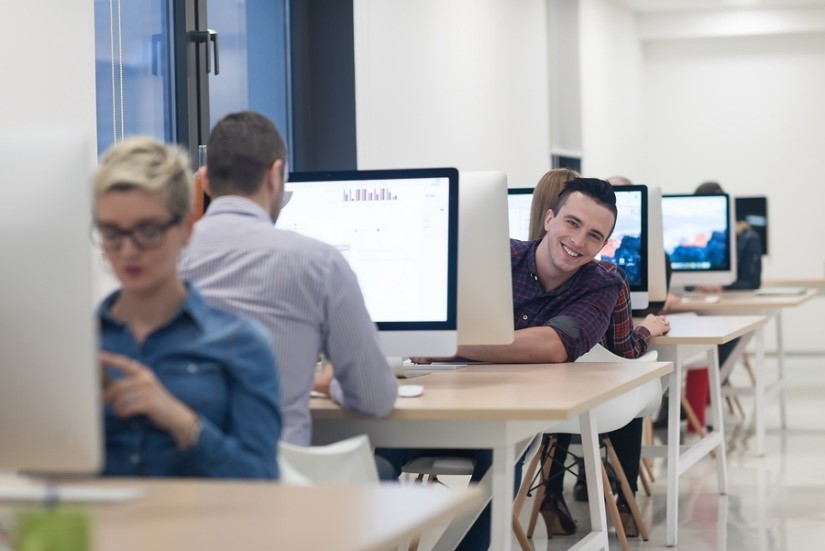 Cloud technology has been a huge step forward for businesses, enabling them to easily store and data. It's a game-changer, making organisations vastly more efficient and helping them to save enormously on spending. Naturally, though, there are some aspects to online collaboration that business owners remain mindful of.
Chance of Scattered Clouds
One of the great things about cloud technology is people can load files up to personal cloud accounts from their smartphone or computer. The problem for businesses is this makes it very simple for employees to transfer file around. If not managed correctly, this could become a security concern for your company:
Individual employees might not maintain high standards for personal security and passwords. This might make it easy for hackers and other disreputable people to gain access to your company's files on a personal cloud server.
Having items parked on their personal cloud accounts could be convenient for employees but what happens if there is a problem with that employee? If a key worker is injured or sick, your company may not have access to important files located on the employee's account. If it is necessary to terminate an employee, these unsecured copies of file could also present a serious liability for your company.
Check your employee handbook to make sure it adequately covers the use of cloud services. Make sure you have clear guidelines and that your staff is aware of your file management policies. Because cloud technology has become a vital part of everyday life so quickly, many business have failed to update their policies and procedures to adequately protect themselves.
Cloud Organisation
Just like your company's server and paper file systems, your company's cloud files need to be organised in order to work effectively. For many people the cloud quickly became so popular that it quickly expanded from storing a few files needed for remote access to a hub for project management and collaboration. This meant that setting up a file organisational structure within the cloud was an afterthought.
It's important to take time now to establish a system within your cloud that will accommodate your company's needs. Keep in mind that employees should be able to share files in order to work more effectively but confidential documents should only be viewed by the proper personnel.
Make sure your cloud is secured by adopting reasonable guidelines for secure passwords. Adequate firewalls to protect your data is a must. For most companies this means using a cloud management system designed for companies. Glassubes will ensure your data is secured and the system is constantly being updated so that its infrastructure remains cutting-edge.
Too Little Room on the Cloud
Don't skimp on space. If you are paying per gigabyte of data storage, it can be easy to think about which files don't need to be stored on the cloud. While it is always important to consider the costs, be sure to weigh the cost in time and efficiency if the space on the cloud is too limited. You'll probably be better off paying a little extra to be able to avoid employees wasting time searching in multiple locations for files. Glasscubes offers unlimited workspaces and flexible contracts to ensure that your storage and usage needs are always met – and met efficiently.
Cloud 2.0
The cloud started out as a convenient way to store files but it has quickly grown to be much more than that. Don't limit your company by only using the cloud's data storage. Cloud software can facilitate project management, and collaboration, in addition to providing convenient file access for your whole team.
Glasscubes' cloud intranet and extranet help bring your staff and partners together to encourage ideas and performance. Keep on top of projects by using cloud software for task and project management. This helps individuals on the team stay up-to-date on where others are on a project while making it quick and easy for managers to get an overview. The ability to brainstorm online can take project solutions to a whole other level.
These types of cloud tech can be essential when a team is working remotely but even workers in adjacent spaces will benefit from online collaboration. Keeping the work online reduces the number of interruptions and disruptions caused by live group discussions and meetings. Glasscubes' solution to online collaboration keeps your team focused and working together. 
Glasscubes is a user-friendly collaboration software for teams Connect everyone that you work with in an online workspace that improves the way you share files, manage projects and communicate with each other. 
For more information, contact us by calling +44 (0)20 3274 2310 or email us at enquiries@glasscubes.com 
Follow us on Twitter and Facebook for more industry related news and topics.