Back to blog
What Is Internal Communication? Definition + Trends
on 20 May 2021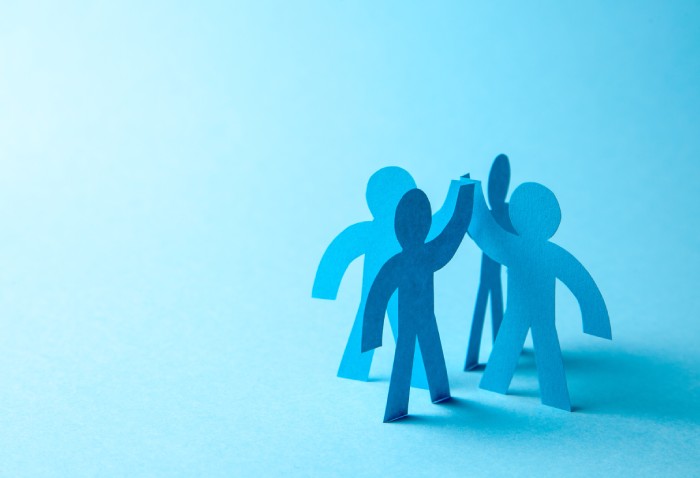 There's one important concept that all organisations, regardless of size or industry, must prioritise: internal communication. Fortune 500 companies and small businesses alike depend on internal communication to keep their workforce informed and the organisation on track for success.
What is internal communication?
If you're looking for a clear internal communication definition, consider this one:
Internal communication is the collection of interactions that occur between an organisation and its employees—office meetings, team conference calls, annual town halls, face-to-face conversations, emails, daily instant messages, bulletin board messages, comments on company forums, and so on.
The role of internal communication in an organisation is multifaceted. You can find internal communication in hallways, boardrooms, cubicles, online message channels, and plenty of other locations—both in person and virtual. It's necessary for collaboration, productivity, culture, strategy development, project progress, task completion, reporting, goal achievement, and much more. An organisation cannot move forward without internal communication.
How has internal communication changed as technology has evolved?
Alex Williams, CEO of FindThisBest, says internal communication was once synonymous with formal emails, tedious meetings, and printed memos. But a host of collaboration tools have made internal communication work in a much more fast-paced and efficient way. These tools allow companies like his to quickly form project teams and easily collaborate on multiple initiatives at the same time.
"I remember the hassle of having to scroll through numerous email threads just to find that one message," says Williams. "Thankfully, I can now just use a keyword to search for the message I need. Saves me a ton of time in my daily routine."
As another example, Williams points to project management solutions. You can create tasks and assign team members according to the project at hand. With a few clicks, your employees will know exactly what is required of them—and the rest of the team will know who's responsible for which tasks. "There's no need to contact team members individually, which saves time and limits misunderstandings."
Laura Frnka-Davis, owner of LFD Communications, adds that employees now crave more information—and quickly. They are accustomed to (literally) having information at their fingertips in their personal lives and feel that should also hold true at work.
"Intranets are key internal communication tools to make this desire a reality," Frnka-Davis explains. "These solutions enable business leaders to easily distribute company-wide messages to all employees, announce events, and give employees a voice."
Before searching for an internal communication system, find out what to look for with advice from these industry experts.
What are some emerging trends in internal communication?
Frnka-Davis and Williams share insights on internal communication trends from their experience:
Responding to crises and disasters. The pandemic forced companies across the globe to make drastic adjustments to their operations. Many of these companies found their internal communication practices tested as a result. "It has become critical that internal communication keeps the workforce informed to what is happening at the organisational level with regard to crises like the pandemic," says Frnka-Davis.
Focusing on employee well-being. Recent events have added record levels of stress to professionals across numerous industries, whether deemed essential or nonessential. Williams predicts companies will be more mindful about their internal communications to keep morale up and avoid adding to that stress. "This may be as simple as being more mindful about the number of emails leaders send to employees or ensuring company messages are worded with more care."
Being more visual. It's generally understood that humans tend to be visual creatures—they learn quicker by seeing images over hearing or reading. For example, when communicating goal or project progress, many business leaders refer to dashboards to help employees quickly grasp status. "Our company readily uses dashboards to give everyone a quick summary of how projects are fairing."
Master internal communication with Glasscubes.
Glasscubes is a robust collaboration solution that ensures your entire organisation is able to stay connected internally and externally—regardless of industry or workforce size.
Our solution helps everyone stay in the loop on the latest updates and share what's most important—all while keeping work moving efficiently. Use threaded discussions to keep conversations in context, whether they deal with client tasks or important project files. From task management to communication to file sharing, our platform helps you stay in touch and on top of things all in one place.
With Glasscubes, you can:
Store and share files in a secure location, complete with automatic version control. You can even create approval workflows and view clear audit trails of user actions.
Assign and manage tasks for different members of the team, and track them to completion.
Create customised workspaces for each project team in your portfolio. Team members can share resources and communicate with one another in their specific workspace, and you can access them all for easy oversight.
Want to see how other companies are using Glasscubes to ensure their internal communication is seamless? Check out these case studies.