Back to blog
Knowledge Management Systems: Why Your Organisation Needs One
on 10 August 2023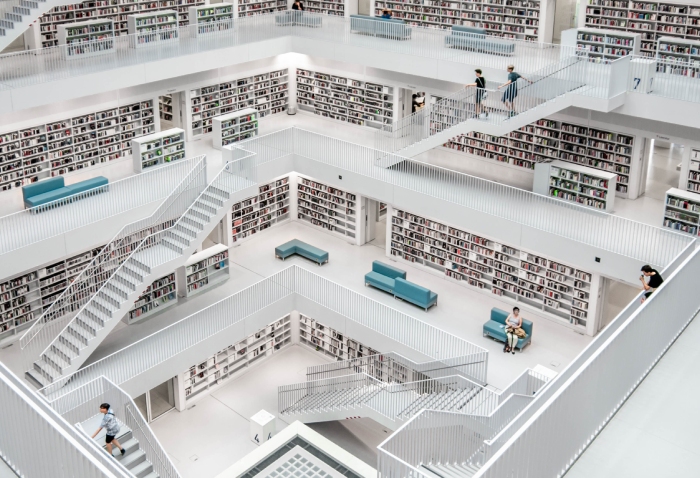 The best business decisions are supported by knowledge—information that has had experience and insight applied to help with understanding. Organisations often have tons of knowledge within its walls, but it can't be leveraged unless it's properly managed.
Effective knowledge management helps not only with skill transference between employees, but it also holds the power to improve processes, increase efficiency, and inform decision-making.
But this approach can only be fully realised with the help of knowledge management systems (KMSs). Such technology is quite valuable, as revealed in one 2022 survey on the subject that asked business leaders about the benefits associated with their KMS:
39% believe it has helped them make better business decisions and fosters innovation
35% believe it has increased the level of satisfaction and engagement among employees and customers
31% believe it has positively impacted their financials, including revenue, expenses, and profit
With the right knowledge management system applied in the right way, your company could reap these benefits, too. Keep reading for expert advice on how to implement a KMS successfully.
What is a knowledge management system?
A knowledge management system is a technology tool that allows organisations to efficiently collect, coordinate, and share knowledge either internally or externally. It typically becomes a definitive source of information and tribal knowledge for your workforce.
Jeb Smith, consultant and owner of Parker Marker, says KMSs can be versatile, primarily helping organisations better manage their ever-growing wealth of data but also enabling stakeholders to connect.
"For example, a KMS can be used to store and organize documents, files, and other data in a centralized repository for employees, clients, and vendors to access. This makes it easier for these stakeholders to access the information they need quickly and efficiently," Smith explains. "Additionally, KMSs can be used to create a more collaborative work environment by allowing employees to easily work together on projects and share information."
Problems Solved By Knowledge Management Systems
KMSs help address a number of common knowledge-related issues within organisations:
Knowledge retrieval. A KMS addresses the challenge of inefficient knowledge retrieval by providing robust search capabilities. Michael Chen, growth director of Notta, says employees can quickly locate the information they need, reducing time spent searching for documents or reaching out to colleagues for assistance. "This improves efficiency and productivity."
Knowledge bottlenecks. In many companies, essential knowledge tends to remain with a select few individuals, leading to bottlenecks. But Vladimir Fomenko, founder and director of Infatica, says KMSs decentralize knowledge ownership, empowering subject matter experts to contribute and update content for everyone's usage. "This empowers all employees to access information directly, improving organisational agility."
Knowledge retention and training. Employee turnover risks knowledge loss, especially when seasoned staff exit without transferring critical insights. Fomenko says KMSs "adeptly capture indispensable knowledge and best practices in a structured manner. New employees can access this repository during onboarding and training, thus preserving institutional knowledge and expediting their learning curve."
3 Examples Of How To Use Knowledge Management Systems In Business
 Employee Onboarding
Chen says a KMS can serve as a comprehensive onboarding platform for new employees. "You can include training materials, company policies, and best practices. We use a KMS in this fashion at our company and it's helped empower new hires to get up to speed quickly and become productive contributors from day one."
 Customer Support
Jan Chapman, cofounder and managing director of MSP Blueshift, says customer support is another area KMSs come in handy. Consider the scenario of a customer care representative helping a customer who is having a problem with a specific product.
"In this situation, a KMS with a robust search function will assist the employee in quickly finding a solution," says Chapman. If the system also includes a way to document or annotate insights or experience, this will "aid other agents in effectively resolving similar issues in the future."
 Research & Development
Another way KMSs are being used in businesses is to support research and development efforts. Vincent Zhu, founder and CEO of ACSLocks, says companies can use these systems to store research data, past product development efforts, and ideas for new products. "This allows researchers to quickly access information and build on the work that has already been done, reducing the time and effort required to develop new products."
Implementing A Knowledge Management System At Badais International
When David Cohen, CEO of wholesale floral supplier Badais International, was searching for a way to better support his customer care team, he found that a knowledge management system fit the bill perfectly.
"With our KMS, we have created a centralised repository of product information, including specifications, care guidelines, and pricing details," says Cohen. "This enables our sales and customer support teams to access up-to-date, accurate information easily, so they are then able to provide timely and consistent responses to customer inquiries."
Since its implementation, the KMS has also inspired a "knowledge-sharing culture" within the organisation and has been used to capture ideas, expertise, and best practices from its workforce. Cohen says these insights have been valuable for informing strategic decision-making.
Overall, Cohen notes that implementing a KMS has resulted in a number of benefits:
Streamlined internal and external communication
Improved problem solving
Reduced response times
Enhanced business performance
Improved customer satisfaction
Purchasing A Knowledge Management System? 7 Must-have Features
1. Communication
Communication is the cornerstone of any successful organisation, and a KMS should be a key method of furthering this activity. Josh Snow, CEO of Customer Feedback, agrees with this sentiment. He says active communication, learning, and insight sharing are all encouraged in a KMS if it has the right functions.
"A KMS is much more than just a place to store documents. It should also offer features that support communication, such as comments and mention (@) notifications on threads, tasks, and other system areas," says Snow.
2. Intuitive Interface
Cohen says it's important that a KMS have an intuitive interface that users can easily understand and quickly learn to navigate. "This will ensure that employees actually adopt the system instead of avoiding it—they'll willingly contribute to it and participate as intended."
3. Intelligent Categorisation And Tagging
"An effective KMS should offer intelligent categorisation and tagging capabilities, allowing users to easily organize and retrieve information," says Derrick Hathaway, sales director at VEM Medical. "For instance, we implemented a machine learning algorithm that automatically tagged documents based on their content, enabling quick and accurate retrieval of relevant information across the company."
4. Analytics And Reporting
Hathaway recommends choosing a KMS that offers analytics and reporting capabilities so you can track usage, identify knowledge gaps, and measure the effectiveness of the system in reaching predetermined KPIs.
5. White Labeling
"A visually appealing KMS that reflects your brand will attract and engage users, so it's important to personalise it," says Robert Smith, head of marketing at Psychometric Success.
Smith says your KMS should have robust branding and personalisation tools that enable you to modify the platform's visual elements such as color scheme, logo, and even typefaces to provide internal and external stakeholders with brand familiarity.
6. Feedback Mechanism
Chapman says the ability to submit feedback is a crucial aspect of a solid KMS. "Whether just for employees or clients as well, providing these stakeholders with a feedback mechanism enables leaders to identify areas of improvement in company initiatives, processes, products, and the like."
7. Workflow Customisation
"Customisation is essential for tailoring a KMS to your company's unique requirements," says Vicky Cano, chef and recipe developer at Mealfan. Every company has a different set of needs and business processes, so the KMS needs to be able to adapt to those processes. "You should be able to build or adjust certain workflow and interface elements to fit how your workforce completes processes."
One of the most versatile knowledge management systems in business is just a demo away. Check out Glasscubes.
Knowledge management has never been easier than with Glasscubes—a secure, all-in-one collaboration solution for large and small businesses alike. Law firms, marketing agencies, accountancies, public agencies, and nonprofits all use Glasscubes as a KMS, company intranet, project tracker, and more.
You can create an unlimited number of unique workspaces where you control access and visibility, share files, and manage tasks. Bring together different departments, project teams, and contractors in one shared space and allow them to share everything from in-depth insights to quick status updates. Go further by inviting clients and vendors too.
"Simplifies work processes A+"

"Glasscubes simplifies work processes and keeps everyone in the loop with tasks. Tagging colleagues is easy (as is untagging when you don't need to be involved anymore). Email notifications keep everything up to date. It's incredibly easy to use and you can have workflows for different colleagues and/or departments. […] Would definitely recommend."

—Glenda Abate via Trustpilot
Keep your teams on track to success with a collection of value-packed features:
Want to see how other companies are going beyond the limits of typical knowledge management systems by using Glasscubes? Check out these case studies. Or, get started working more efficiently now by requesting a free demo.