Back to blog
Data Backup And Recovery Strategies: A Detailed Guide
on 11 July 2023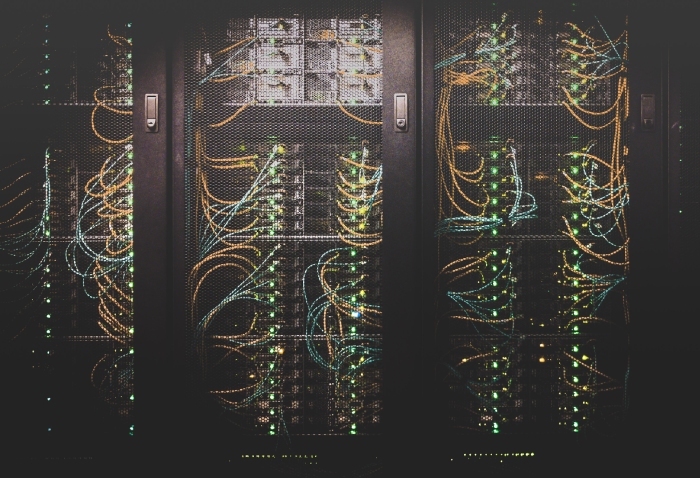 Business data has become as valuable as gold. Natural disasters, employee negligence, systems hacks—these are all situations that threaten this valuable resource.
Hence why copying data across two or more systems and locations in the form of data backups has become an important business practice.
Cybercrimes—typically fraudulent schemes or hacking—are the cause of most instances of data loss. According to the Office for National Statistics, England and Wales experienced about 3.64 million fraud incidents in 2018—2.72 million of which included a loss of data, capital, or both.
Further, an IBM report indicates that 83% of companies will experience a data breach at least once, though it's usually more than once. The report estimates the global average total cost at $4.35 million per breach. Clearly data loss can be costly in monetary terms, but there's also the reputational harm to consider when customers and vendors learn of the incident.
While you can't always prevent such incidents, you can plan to recover from them through backups and other means. Developing solid data backup and recovery strategies can help you better weather the inevitable storm coming your way.
Check out the guide below to find out how to lay the foundation for a backup strategy, the best strategies to employ, and how you can maintain those strategies over time.
The Importance Of Data Backup And Recovery Strategies
"Data is a crucial asset in our digital age, driving key business decisions and strategies," says data scientist Kat Campbell. "A backup strategy safeguards this asset against data loss due to risks like hardware failure, human error, cyberattacks, and natural disasters."
Brent Doherty, founder and president of Conscious Networks, says data backup strategies are especially important in the age of the cloud, as "cloud computing has a shared responsibility model. In the event of data loss, whether due to human mistake or malicious behavior, the cloud provider may only maintain as little as 14 days' worth of data. This makes having a longer term, comprehensive backup strategy essential."
If you think that data backups aren't necessary for a small business, think again. Colin Tan, tech editor at IncrediTools, reaffirms the findings of the IBM report mentioned earlier, noting that ransomware is business-size agnostic. This malicious software can block access to your computers to extort a specified sum of money.
"A lot of smaller businesses don't worry enough when learning of reports about cyberattacks as it often seems to affect larger companies. However, this is not the case," Tan explains. "It's true that when it affects bigger businesses it makes headlines, but that is just because the business is well known, not because it only happens to them."
Since the pandemic, Tan says ransomware has become much more common. "Without data backups, being attacked by this or other types of malicious software could lead to a massive financial burden for your organisation."
A data backup strategy can mitigate this burden, but the benefits don't stop there. Camille Fortuno, B2B marketing research specialist at UpCity, notes that implementing such a strategy helps businesses:
Safeguard valuable data
Prevent data loss
Minimize downtime
Recover faster from disruptions
Meet regulatory obligations
Mitigate the impact of cyberattacks or natural disasters
"Ultimately, a solid data backup strategy ensures your business conducts secure, uninterrupted operations," says Fortuno.
Address These 4 Areas:
Before developing and executing on your data backup and recovery strategies, evaluate your current data practices and set the stage for success.
1. Classify & Prioritise Your Data
Data classification is the process of organizing data by relevant categories. "It's about understanding what data you have and its sensitivity to make dealing with the data more efficient, searchable, and trackable," says Campbell.
Further, Perry Zheng, founder & CEO at Pallas, says classification goes hand in hand with prioritisation. If classification is a horizontal view, prioritisation is a vertical view. "Sort your data into levels—what is most important to least important—so you can allot appropriate time and resources to addressing them."
2. Clarify Your Recovery Objectives
Campbell says it's important that you define your recovery point objective (RPO) and recovery time objective (RTO). RPO refers to the maximum acceptable amount of data loss measured in time, while RTO is the duration of time within which business processes must be restored after a disruption.
3. Create A Data Retention Policy
Retention is often an overlooked area regarding data backups, but Tracy Cauley, digital media manager at VEM Medical, says it's one that should have your attention. "You need to have a clear data retention policy that specifies how long various categories of data must be kept and when it can be safely erased. Ensure the policy complies with any regulatory requirements and the unique needs of the organization."
4. Clean Your Data
"You need to verify that the data is clean of any malicious files and will not compromise the backup strategies you put in place," says Paul Tracey, CEO of Innovative Technologies. "The fastest way to achieve this is by having a third party analyse your systems and security software, and address any existing issues or gaps in protection where current backup systems might fail."
Use These 9 Tactics:
Once you've addressed the above items, your organisation will be in a good position to implement the below strategies.
1. Onsite Backups
Onsite business data backups involve copying data to physical devices like external hard drives, tapes, or servers located on your business premises.
2. Offsite Backups
"Storing backup data in a different geographical location is important for providing protection in the event of a local disaster, such as fires, floods, or theft," says Campbell.
3. Cloud Backups
Using cloud services to store and back up data is a growing trend among businesses. "This approach provides scalability, flexibility, and cost-effectiveness," says Campbell.
4. Hybrid Backups
"You can also use a combination of the above strategies in a hybrid approach," says Campbell. "For example, you may back up data onsite for quick access and in the cloud for disaster recovery."
5. Regular Backups
Charlie Wright, operations director at Epos Now, advises implementing a regular backup schedule to ensure that data is consistently backed up. "This can be done daily, weekly, or according to your organisation's specific needs. Regular backups minimize the risk of data loss in the event of system failures, human errors, or cybersecurity incidents."
6. Automated Backups
"Employ automated backup solutions to streamline the backup process and minimize human error," says Wright. This approach ensures that backups are performed consistently and on schedule, reducing the risk of forgetting or neglecting to back up critical data.
7. Data Encryption
Wright recommends securing your data in addition to backing it up. "Implement encryption for your copied data to protect sensitive information during storage and transmission. Encryption provides an essential layer of security, safeguarding data from unauthorized access."
8. Data Deduplication
Data deduplication identifies and eliminates duplicate data segments. Normand Chevrette, CEO of CME Corp, explains that the process involves breaking down data into small chunks and comparing them against existing segments within the backup repository. When duplicates are identified, only a single instance of the data is stored, while subsequent occurrences are referenced to the existing copy.
"This intelligent approach to backing up data minimises storage overhead and optimises backup windows, significantly reducing storage requirements and enhancing backup speeds," says Chevrette.
9. 3-2-1 Backup Approach
Chad Lauterbach, CEO of Be Structured Technology Group, says businesses commonly use what's called the 3-2-1 backup strategy. "This strategy advises that you maintain at least three copies of your data—live data, local backup, and remote backup; store two backup copies on different storage media; and keep one offsite. Cloud backups are increasingly popular for the remote aspect due to their cost-effectiveness and scalability."
Do These 3 Data Backup Maintenance Tasks:
It's not enough to simply implement the strategies above in your organisation. You must also set up a methodical maintenance schedule to ensure the strategies bear fruit.
1. Backup Audits
"Periodically test and verify the integrity and recoverability of backed-up data," says Wright. "This ensures that backups are successful, and data can be restored accurately in the event of a data breach or data loss."
2. Strategy Updates
"As the business evolves, so will its data backup needs," says Campbell. "So it's important to regularly review and update the backup strategy as needed to ensure the organisation's needs are being met."
3. Testing
Campbell notes that it's essential to periodically test your data restoration process to ensure you can recover data effectively and meet your RTO. Failure to test may result in an RTO that's far longer than you strived for, which can be costly.
"Here's a key takeaway: Remember, a data backup strategy is a critical component of a broader business continuity and disaster recovery plan," says Campbell. "It's about more than just copying data—it's ensuring that business can continue even when faced with data loss."
Back up your data in a secure cloud environment while also enabling collaboration across your organisation.
One of the key data backup and recovery strategies involves backing up data in the cloud. This makes sense given how cloud-based solutions tend to be cost-efficient and secure.
One such cloud software is Glasscubes, a secure, all-in-one collaboration solution for large and small business data backup needs. Not only does it protect data by SSL encryption in transit and at rest, but it also distributes it across multiple physical locations within the UK to ensure high availability and retains it for 30 days.
Use Glasscubes to share files with anyone inside or outside the organisation and collaborate without any friction. Your project and department teams can bring all their work into one centralised location in the cloud. Create unique workspaces where you can loop in external parties like clients and suppliers for specific projects.
"A very good platform to share a high volume of data with selected users. You are able to notify users when you have added or changed something. Great for sensitive information as you are able to share folders with only users of your choice. Solves our problem for data protection and confidentiality. Support is only a click away, also!"

—Simerdeep Tokas via Trustpilot
Keep your teams on track to success with a collection of value-packed features:
Want to see how other companies are using Glasscubes to collaborate and keep their data secure? Check out these case studies. Or, get started now by requesting a free demo of Glasscubes.