Back to blog
10 Major Challenges Of Managing Remote Teams
on 14 February 2022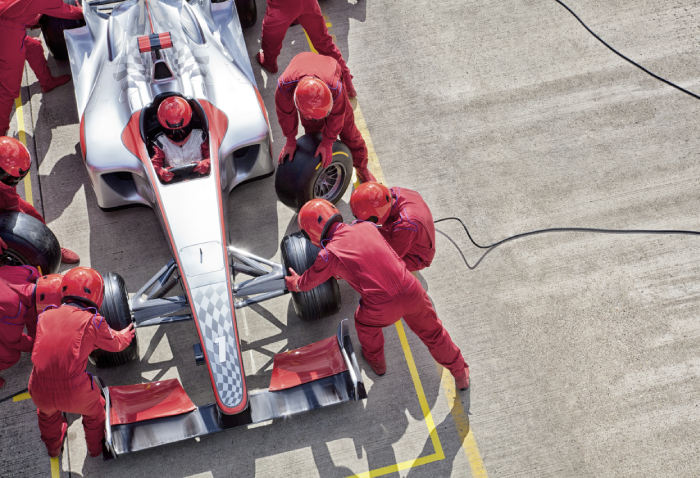 Remote work has been on the rise for years now (and thanks to the pandemic, it's only become more prominent). One study indicates that 74% of professionals expect remote work to become a business standard.
That's no surprise given how many companies who had never offered remote work previously have now had an opportunity to see how valuable it could be for their organisations. Less physical real estate, lower operational overhead, higher employee engagement—remote work comes with many benefits. Still, having a physically distributed team isn't without its hiccups.
While the challenges of working remotely typically don't outweigh the benefits, it's important to know what difficulties may lie ahead so you can plan how to overcome them. To capture as many challenges (and their solutions) as possible, we reached out to multiple business leaders across different industries for their take on how to manage working remotely. Keep reading to see their insights.
10 Challenges Of Managing Remote Teams
1. Communication
"As a CEO, I feel one of the biggest problems of remote working is a lack of communication," says Kevin Patel, CEO of Convrrt. "When employees report to work each morning, it's simple to stay informed and debate ideas before meetings or around the water cooler. However, in distant work contexts, this spontaneous face-to-face interaction is lost. Any form of communication or engagement must be deliberate and well-planned."
The solution: Patel advises making every effort to maintain regular communication. Schedule times during the day when you're available for brief sessions with remote employees, and share your calendar to let them know when you're available should they want to take the initiative.
2. Team Cohesion
"Achieving full team cohesion is an obstacle many leaders face when managing remote teams," says Mark Valderrama, CEO of Aquarium Store Depot. "Some managers may find themselves managing groups of on-site and remote employees concurrently in today's hybrid work environment. It's easy in these settings for one group to receive greater benefits than the other."
The solution: Valderrama says you need to be as equitable as is feasible. For instance, if your on-site teams receive meals during meetings, find a way to extend that benefit to your remote colleagues. Alternatively, if your remote workers enjoy flexible work hours, consider extending that advantage to on-site personnel. "Make a deliberate effort to minimise unconscious bias by treating remote employees equally to in-office staff."
3. Micromanaging
"In a collocated office we've all dealt with micromanagers, and the likelihood is often even higher when working in a hybrid or fully remote environment," says Gavin Johson, managing director at EV Cable.
Inundating your team with calls, emails, and instant messages seeking status updates usually winds up doing more harm than good—your team will think you don't trust them, and you'll likely see declines in engagement. Not to mention that it eats up time you could be using to focus on business strategy and other high-level tasks.
The solution: Johnson lays out a few rules of engagement to avoid becoming a micromanager below.
Build trust and maintain an appropriate amount of check-ins.
Make sure you're concentrating on results rather than activities.
Clearly communicate deadlines and monitor whether your team is meeting them.
Properly define goals and expected outcomes.
Ensure you're hiring the right people from the start—ones who are comfortable with and even excel at working remotely.
4. Time Zones
"Your remote team may not be based in the same country let alone the same state," says Andrew Priobrazhenskyi, CEO of DiscountReactor. "This can mean your teams operate in varying time zones. While some time zone differences are minor, dealing with people in different countries can be more challenging."
The solution: Priobrazhenskyi recommends that, when scheduling meetings, you strive to select a time that is convenient for all parties involved—or provide an alternative option such as recording the meeting or asking for notes beforehand.
"You won't always be able to accommodate everyone, but managing remote personnel will necessitate greater effort in terms of coordination," says Priobrazhenskyi. "No one wants to feel excluded or as if they are missing out on significant opportunities due to their time zone."
5. Maintaining Trust
"The foundation of any good relationship is trust," says Rameez Usmani, tech and security expert at Code Signing Store. "Employees must trust and believe in the company and their managers for them to prosper. Building and developing trust takes time and effort."
The solution: "First, you must encourage and support employees emotionally—they need to be noticed and heard," Usmani explains. "Effective managers recognise the stress that their employees are under and help them in their journey. As a result, employees will have a sense of belonging and shared purpose."
Usmani also recommends creating opportunities for social engagement, albeit virtually. Take the time to organise activities for employees to interact socially such as with a virtual happy hour, game time, or general chit-chat.
6. Keeping Projects On Track
Ernests Embutnieks, CEO of PerfectGift4, says it becomes more difficult to plan and manage your team's projects when you're out of the office. For example, assume you're in charge of a development team that's working on new software for a customer. It doesn't matter how well-equipped your remote developers are technologically if they aren't staying on top of their responsibilities.
"The project can quickly fall behind schedule and run over budget," Embutnieks explains. In addition, the customer will have a negative experience. The last thing you want is an unsatisfied customer who may cancel the project or share their bad experience with prospects.
The solution: "Fortunately, a wide range of project management solutions are available to make keeping projects on track as simple as possible," says Embutnieks. "They enable you to delegate tasks and set priorities within the system, making project management and remote team collaboration much easier when working remotely."
One example of task management software is Glasscubes, an all-in-one collaboration tool. Assign tasks, deadlines, and team members. Take advantage of project planning tools like Gantt charts, task dependencies, and critical path analyses. Create and customise workspaces for each project in your portfolio, and then invite relevant stakeholders—clients, employees, and sponsors.
7. Workload Management
"When you work in the same space as someone, it's easier to notice when they're overworked or underappreciated—the signs are more visible," says Lauren Cook-McKay, director of marketing & content at Divorce Answers. "However, one of the problems of remote working is the increased difficulty in gauging how team members are doing and whether they can adequately handle their assigned tasks."
The solution: Cook-McKay says you need to be proactive in discussing the team's workload and communicating the risk of missing deadlines; otherwise, imbalanced workloads might become a bigger problem. "A balanced workload means everyone in the team is contributing and that no one is overworked or underworked. This kind of equilibrium isn't automatic—it demands ongoing management to ensure that tasks are distributed properly and resources are used appropriately."
8. Engagement
Stephen Light, CMO of Nolah, says the loss of face-to-face interaction can make connecting with coworkers and managers difficult. Unless you make adjustments to company practices, you'll see multiple issues, including less engaged team members.
"Communication is absolutely key for remote work because even a little bit of muddiness can cause confusion and disharmony in the team," Light explains. "Team members then disconnect from one another, making it harder for your team to complete projects and accomplish company goals."
Though remote work offers employees desirable flexibility, it can be very difficult to engage remote employees, which Light says can lead to retention issues. "Connection and bonding are far easier in an onsite work environment, and remote employees can become isolated and disengaged."
The solution: Light says it's up to managers to gather feedback from employees and make decisions regarding the streamlining of communication, whether that be the implementation of a collaboration platform, setting regular check-ins with team members to make sure everyone is on the same page, or some other alternative.
"To engage remote employees, offer consistent feedback that always includes recognition of good work and, in turn, ask them for their feedback," Light explains. "The goal is to help them feel included and appreciated."
9. Boundaries
When your team works in a traditional office setting where everyone has similar schedules, it's easy to determine when work is done for the day—once everyone has left. But remote work isn't so black and white, especially when people are spread across time zones (an issue we mentioned previously).
Devon Fata, CEO of Pixoul, notes that this physical disconnect can cause people to forget natural boundaries people often form when working together in person. In Fata's experience of managing a team that teleworks, this has sometimes led to misunderstandings. Without a shared office to help team members delineate between work and personal time, team members sometimes overstep. "It's hard to have a clear set of working hours when your team is spread across the country or the world, meaning that it's always a bad time for someone."
The solution: "Every company will take a different approach to fostering boundaries, but what we've settled on is having a narrow window when everyone is required to be on at the same time to facilitate communication," Fata explains. "For now, we've settled on 9–10 AM Pacific time, which allows some of our European team members to catch key meetings at the end of their workday."
10. Distractions
Working from home—or whatever location employees choose—presents unique work environments. Unlike an office, which is more controlled, employees' homes may have a wide array of distractions, including TVs, pets, and other people.
"At-home distractions were recurring issues for many of our employees," says Steve Anevski, cofounder of Upshift Work. "They were often occupied with non-work responsibilities while away from the office, which impacted their productivity."
The solution: One method that may work for your organisation is having employees agree to dedicate themselves to focusing on work while away from the office—this may include setting up a clear working space in their home. Getting employees to sign a document stating this can be an effective motivator. It's generally regarded that the act of signing your name correlates highly with compliance.
Anevski offers another alternative: "In my experience, one of the only ways to overcome these remote work challenges is to offer incentives. Time and time again, employees have demonstrated that they can perform well even in the toughest of conditions with the right rewards. We have introduced bonuses for workers who perform at the highest level and those who produce as desired. We also reward attendance quality with extra cash added to their base salary."
Overcome Many Of The Challenges Of Managing Remote Teams With Glasscubes
Glasscubes can help you tackle the toughest of remote work challenges—from communication and task management to engagement. Ensure your entire organisation stays connected internally and externally. Centralise, organise, and search employee and client files quickly and easily. Keep staff and clients on the same page with secure file sharing, task management, and threaded discussions.
With Glasscubes, you can:
Give team members a collaborative space to stay up to date, in touch, and on task.
Collect, process, and approve information through customisable, automated forms and workflows that include user assignees, assignee follow-ups, and completion alerts.
Create customised workspaces for each project team in your portfolio. Team members can share resources and communicate with one another in their specific workspace, and you can access them all for easy oversight.
Want to see how other companies are using Glasscubes to support their workforce and address the unique experience of managing a team? Check out these case studies from happy clients.