Back to blog
Telecommuting: Pros & Cons, Tools, Policies, And More [2,300-Word Guide]
on 7 May 2020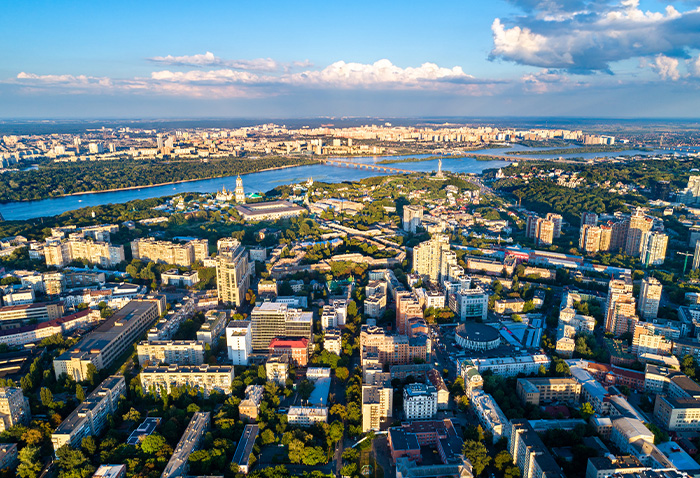 Telecommuting has been on the rise in recent years—a telling 44% growth between 2014 and 2019 in the U.S. However, the global coronavirus pandemic has forced companies to make telecommuting mandatory for many of their employees, increasing work-from-home rates exponentially.
In 2019, even with the growth in telecommuting, only about 4.7 million U.S. workers worked remotely. By comparison, some experts estimate nearly half of U.S. workers are now working from home due to the global crisis.
This accelerated shift in work mode has left many companies reeling because their operations aren't fully (or even partly) remote-ready. Wherever your organisation lies on the spectrum of readiness, this in-depth guide can help you fill in knowledge gaps and join the ranks of successful telecommuting companies. Read it from beginning to end, or use the table of contents below to identify the areas where you need the most help.

Chapter 1: Telecommuting Benefits
Telecommuting can be beneficial to both employees, and employers. Keep reading to learn about the business benefits you can expect from instituting remote work options in your workplace.
1. Workers are less stressed and more productive.
According to the United States Census Bureau, the average commute time is about 26 minutes one way, meaning workers commute an average of 52 minutes every workday. In Britain, it's slightly more, at about 58 minutes. This time spent getting to and from work is "a massive amount of time," says Amie Devero, strategy consultant and executive coach. She adds that commute time doesn't include preparing for the in-office workday—tasks like choosing and ironing clothes, getting gas, fixing lunch, and so on.
"Eliminating commute time allows for more of the working day to be spent on actual work, and more of the non-working day to be spent on leisure, making for a less-stressed worker," Devero explains. Not surprising given that rushing to work and dealing with traffic can put a strain on workers and impact their mood for the day. Plus, there are added benefits: reduced traffic for workers that must go onsite, and environmental improvements like being carbon neutral. There's a talent sourcing angle to consider as well—being able to telecommute is one of the most desirable advantages cited by would-be employees, making your company more attractive to work for.
2. Employees are more focused at work.
When workers are in a shared office, they're easily interrupted by the people and activities going on around them. For example, a coworker may knock on your office door or walk up to your desk, throwing off your concentration. Even if the coworker doesn't stay long, it takes time to refocus—as long as 20 minutes or more. "Each shift of focus is momentary, but these moments add up to a lot of lost time over the course of a workday. Not to mention you may make more mistakes because of them," says Devero.
Notably, home can have its distractions as well. However, workers tend to have more control over their home environment than their workplace, meaning they can more easily minimise distractions.
3. Workers can produce more in less time.
Justin Grau, CEO of Best ELD Devices, says telecommuting gives your workforce more flexibility in how and when they work. Assuming you don't make employees stick to the exact schedule they had in the office, they can work when it best suits them—as long as they are equally productive as they were when working onsite. "Employees can work in highly productive bursts at different times of the day depending on their energy levels. Everyone works differently, and telecommuting gives workers a chance to explore ways and times they are most productive."
4. Businesses can more easily address productivity concerns.
"In an office, employees can appear busy in spite of delivering subpar work, thus artificially boosting their value to the company without having to put in the work," says Jason Patel, founder of Transizion. Remote work inspires managers to pay closer attention to actual productivity levels and results, so they can identify and rectify problem areas.
You'll also gain other key insights, such as which roles can be consolidated and which workers members are invaluable to their team and the company's success. "Ultimately, you'll be geared up to pivot toward a more results-based evaluation of team members, as well as away from valueless office politics," Patel explains.

Chapter 2: Telecommuting Drawbacks
1. Workers may become disengaged, affecting performance.
Working at home means less social interaction and fewer opportunities to meet new people. While some of that may take place remotely, for the most part, those random moments don't happen. This can result in a disengaged employee.
Grau notes that workers used to being surrounded by people all the time may find it jarring to suddenly be alone at home throughout the day. "Even if you have family at home, missing the context of working onsite with coworkers can have a negative impact. It's also not for everyone. Some people just perform better in a structured office setting."
2. Businesses may be less innovative.
Tying in with the previous drawback, worker isolation can undermine innovation—unless leaders actively work to create opportunities that foster it. (Tweet this!) Creativity often depends on cross-pollination of ideas between workers, whether in formal meetings or during casual conversations and interactions. "Being stuck in the house with the same scenery and limited experiences, we become mentally stagnant. So even if you remedy the communication part, there may still be a lack of variety in the ideas coworkers share when conversing in the absence of creative intervention," says Devero.
3. Businesses may experience higher healthcare costs.
While commuting may give workers valuable time back in their day, it also tends to give them a more active routine. For example, a worker may go to the gym every day before or after work. Without the commute and subsequent time spent onsite, that worker may slowly fall out of that habit. "Unless you're super-disciplined about continuing to work out and move regularly, it's easy to succumb to all-day sedentary behavior at home. Going to an office means getting out of the house, engaging your mind to deal with external stimuli, walking around the office, and so on," Devero explains.
Such a shift in routine could have short-term productivity loss and long-term health implications, impacting process outcomes and healthcare costs for workers and the company.
4. Onboarding can be more challenging.
For pure telecommuting companies—whether by design or circumstance—new employees may not meet their teams face to face when starting a new job. This could make getting up to speed in their role more difficult. For example, being separated from teammates they may typically have sat next to in the office can make a new employee less likely to ask questions, which could slow their acclimation to the new job.
"You'll need to ensure your onboarding process is even more meticulous than normal," says Patel. This could include adding new elements to the onboarding process to ensure new employees have everything they need to connect with their teams and hit the ground running.
Whether you're looking to increase engagement or streamline the onboarding process, Glasscubes can help you mitigate the above drawbacks and make telecommuting just as seamless as onsite operations—if not more so. Get the all-in-one collaboration solution your team (remote or not!) can start using like pros on day one. Start your free trial of Glasscubes today.

Chapter 3: Telecommuting Policy Tips
While recent years have seen the proliferation of numerous telecommuting companies, just as many organisations still require onsite work. For the latter group beginning to provide remote work options, it's important to put certain policies and practices in place that reflect this new mode of operation. Below are several tips to help set the foundation for success.
1. Keep workers up to date on company news and changes.
"When people work from home, access to information is critical," says Jono Bacon, community and collaboration consultant. If you don't provide information about company happenings, process changes, and other details, employees can feel disconnected. Paranoia can even set in, leading them down a spiraling path of negativity, which can impact their productivity and mental health.
Bacon suggests setting up an internal blog with a regular feed of short, focused updates for the various departments and teams across the organisation. "You can cover new processes, policies, and announcements; share great work employees have done; and spotlight individual team members for their contributions. These updates help people feel connected and informed."
2. Ensure remote workers have regular, open communication with their management.
Bacon says remote workers need to have regular engagement with management—not just to verify whether they're staying on task, but to ensure they have everything they need to remain engaged in their work and with their teams. You want to create an environment where remote workers always feel comfortable to share areas in which they're struggling so they can avoid unnecessary stress and rework. "I recommend a one-on-one call at least every two weeks, but preferably weekly."
3. Consider creating a video-first culture.
"Operating almost completely remotely, we recognise the value of simulating a real office environment," says Leigh Smith, people director at AnywhereWorks. This includes the importance of communicating with body language and conveying tone of voice. When these are built into communication methods, team members are better equipped to offer a personal level of support and understanding to one another. "We also want to ensure the culture remains inclusive, and everyone feels that they are a valued team member. Video helps make that possible."
4. Make digital security a top priority.
Adi Peretz, head of threat research at Cyberint, says that when working from home, employees tend to forget (or outright ignore) good cybersecurity practices. For example, they may be tempted to install vulnerable or untrustworthy software to facilitate communication with colleagues or help support their new way of working. "Workers may even forget to secure access to their devices when leaving their workspace. Such risky behavior exposes sensitive data to viewing by other people in the home, or accidental changes due to a child or pet touching the exposed device."

Chapter 4: Telecommuting Tools
In the absence of in-person interactions, you need digital tools for communication and collaboration, among other team needs. Below are a few tools that might fit the bill for your organisation.
Bacon recommends Trello for project management needs. It includes multiple task views to suit varied styles of working, including boards, lists, and cards. "You can use Trello to handle everyday tasks like ensuring decisions from meetings are followed up on, and project deliverables are submitted to the appropriate parties."
Slack is a communication hub that replaces the reliance on email for most organisations. You can create different channels for different needs, and give access to only those who need it. "Slack enables your onsite and remote employees alike to reach each other easily via real-time chat and discussion," says Bacon.
For software engineering teams, Bacon recommends GitHub, a platform that helps developers collaborate better around code. "You can ensure all code, bugs, and projects are tracked online."
For organisations looking for a tool that can handle multiple collaboration needs, try Glasscubes. You can manage tasks, share files, have threaded discussions, and create unique workspaces for specific departments or projects—all in one centralised location. "Glasscubes is very user friendly, great for communicating updates, and looks appealing," says Linzey N., destinations advisor for an education management company. Her's is one of many 4.5+ star reviews on Capterra.
For video conferencing, you can try Teleport. Smith says the solution is convenient since you don't need to download anything. "You can share a web link with anyone, even externally, and hop right into a meeting. The sound quality is also exceptional."
Anywhere is another multi-use tool. You can create project-specific collaboration channels and invite anyone to join them. "You can even have channels to socialise, creating the opportunity for workers to strengthen bonds with their teams. This is especially important in times of stress like the current pandemic, where physical contact is limited," Smith explains.

Chapter 5: Telecommuting Job Changes
Pre-coronavirus, plenty of jobs could be performed remotely either partially or fully (assuming their company allowed it):
Software engineers
Content writers
Web designers
Customer service representatives
Technical support personnel
Virtual assistants
However, many jobs that were mainly performed onsite are now being done remotely by necessity. Here are a few examples:
Style consultants. Grau says style consultants have shifted gears a bit from in-person styling sessions to focus on helping clients have a more professional appearance and workspace at home. "People are realising they need to create workspaces that look good for video calls. Style consultants are helping them nail just the right look."
Fitness instructors. Gym-goers have been going stir crazy since gyms shut down. Understanding this need, many fitness instructors have taken to providing online sessions, even helping clients figure out what household items can be used as substitutes for gym equipment. "There were some fitness instructors already on social channels like Instagram, but there's been immense growth in this practice due to current events," Devero explains.
Museum tour guides. "Before the pandemic, most people wouldn't think a museum tour guide could work remotely, but that's exactly what we're seeing in the museum community right now," says Tasia Duske, CEO of Museum Hack. She has heard from would-be visitors wanting virtual museum tours because they're "desperate for a date night."
Make telecommuting a cinch with Glasscubes.
Glasscubes is helping many organisations smoothly transition to a telecommuting model, enabling them to seamlessly continue their everyday operations. Our collaboration hub combines communication, task management, and file sharing together to help your team reach optimal productivity levels. Never miss a beat when all your teammates are just a threaded discussion away. Ensure everyone is on track for success with task management features that help everyone be in the know about who's doing what and when. Share files with other teammates, clients, vendors—whoever you want.
With Glasscubes, you can:
Store and share files in a secure location, complete with automatic version control. You can even create approval workflows and view clear audit trails of user actions.
Assign and manage tasks for different members of the team, and track them to completion.
Create customised workspaces for each project team in your portfolio. Team members can share resources and communicate with one another in their specific workspace, and you can access them all for easy oversight.
Support all the advantages of telecommuting and minimise the drawbacks with Glasscubes. Start your free trial today.