Back to blog
Sharing Passwords With Clients: Pros & Cons (+ 5 Solutions)
on 6 April 2022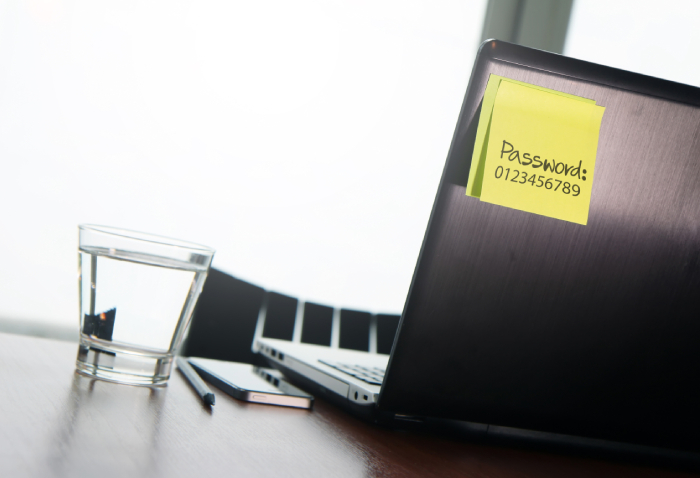 In a perfect business world, only those authorised to access certain systems would be able to—without an intermediary. However, reality demands there be some sort of mechanism for the system to validate a login. Enter the password, a collection of characters that only one person—or a select few—knows.
Every day, we enter passwords into different software applications to access the information and tools we need to get our jobs done. Sometimes, though, our clients need to access these software solutions as well. But sharing passwords with clients can often be a headache, and even present security risks.
Sharing Passwords With Clients: The Good And Bad
Reasons for password-sharing abound, as do the reasons why sharing passwords is bad:
It can present security issues for other applications. Josh Pelletier, CMO of BarBend, says most people use the same password to sign up for different accounts. "When you share a password that's used to access multiple applications, you're increasing the chance that it could be used maliciously to compromise multiple company systems."
It limits auditability. Michael Dadashi, CEO of Infinite Recovery, says that under normal circumstances, if a user alters company data or makes unauthorised charges using saved payment methods, you would be able to identify exactly who did so from their login credentials. "But when a dozen people use the same login, the process becomes excessively complex, if not impossible."
It increases the risk of post-termination lockouts. "Employees may have access to shared login credentials for everything from the company's customer database to client social media accounts," says Dadashi. "After being fired, they may go in and change the password for any of these accounts, locking out their former coworkers and clients alike."
That sounds like sharing passwords with clients is all bad, but there are a few advantages:
It can be cost-effective. Pelletier says most services charge based on the number of user accounts. So small-scale businesses, especially startups, may be challenged to accommodate unique user accounts for each employee and client due to budget constraints. "This is particularly true in situations where clients or employees use multiple applications. Thus, management may deem sharing passwords with clients and among coworkers a necessity."
It's convenient. Patrick Dever, owner of Coupon Ninja, says sharing passwords with clients makes collaborating with them easier. "You can grant them entry to an account where they can access all the necessary information instead of having to send them documents individually through email or some other method."
Sharing can't always be avoided, so if you do have to do it, what kind of solutions enable you to share passwords securely? Check out the expert recommendations below.
5 Tools To Simplify Sharing Passwords With Clients
"Your data is stored in the cloud by LastPass, but only after it has been encrypted locally," says Pelletier. "It works across all platforms, allowing you to access your passwords wherever you're located. If you visit a phishing site, your credentials will not be auto-filled. The only catch: LastPass is unable to access your credentials, so if you forget the master password, you'll lose access to all your passwords permanently."
Bitwarden is a free, open-source password manager that's compatible with most operating systems. Dever says the solution offers a premium version that has a few more features, but the free version is still "highly useful. When sharing passwords with clients, it's a good idea to use a password manager like this one that not only generates and stores passwords, but also encrypts them."
Steve Scott, CTO of Spreadsheet Planet, says Keeper is simple to use, intuitive, and well-designed for professional and personal use cases. "We use Keeper and its KeeperChat encrypted messenger software to have group conversations for different departments such as marketing, IT, and HR. This allows us to safely transmit vital data and even set self-destruct timers for sensitive messages."
"1Password enables you to share passwords securely with clients while also keeping your own passwords safe," says Brian Kelleher, founder of Killer Guitar Rigs. "This software is secure and easy to use, and it can help you to build trust with your clients by showing that you are taking necessary security precautions."
While not marketed as a password manager like other solutions on this list, Garry Dolley, president of ARP Networks, uses OneTimeSecret to safely share passwords with clients. "This site lets me enter a password, then share the link. The recipient can only view the link once. If the client tells me they can't view the password, then I know someone else saw it first, a clear sign that my password was hijacked. I can then take the necessary countermeasures."
Stop simply sharing passwords with clients and start being more mindful about access.
Glasscubes is an all-in-one collaboration solution that helps you and your clients stay on the same page about ongoing and one-off projects. Need to share passwords securely? Do it in a customisable workspace in which you control access. You can create a secure document that contains key passwords, and only grant access to a subset of users who can access the space.
Beyond simply sharing passwords, Glasscubes helps you collaborate with clients more meaningfully:
Want to see how other companies are using Glasscubes to collaborate with clients as well as their internal teams? Check out these case studies.