Back to blog
Struggling To Share Files With Clients? Common Challenges & How To Overcome Them
on 1 April 2022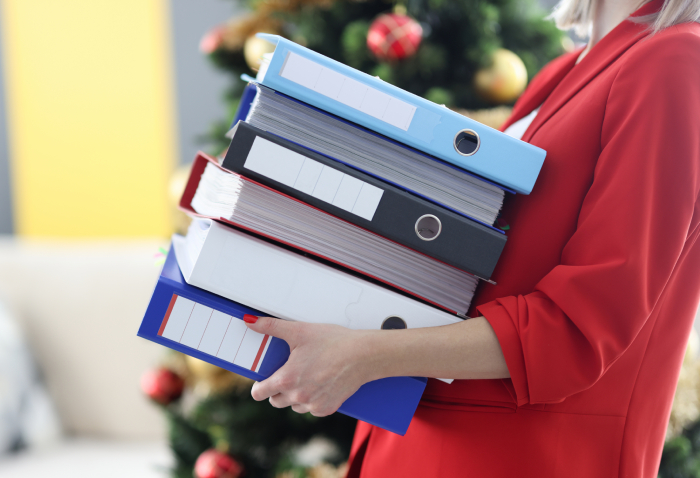 Sharing files internally, whether with your team or across departments, is a fairly simple process. However, when it comes time to share files with clients, things get a little trickier.
Unlike with internal file sharing—where everyone involved has similar expectations and follows the same rules—client file sharing introduces a host of new considerations around privacy, confidentiality, and reputation.
When you share files with customers, it pays to be extra careful, as one slip-up could cause financial or reputational harm. That's why it's important to put proper safeguards in place—namely an online share portal that helps you securely share files with clients and internal parties alike.
But every share portal solution is built differently, and some may not make the cut. Kevin Daly, marketing manager at Zevo Health, emphasizes the importance of thoroughly evaluating any platform's functionality before buying. "Always check the features of the file sharing solutions you're considering to ensure they help you reach your collaboration goals."
Below, Daly and several other business leaders weigh in on how they share files with clients; the limitations they sometimes face with different file sharing solutions; and the features they highly recommend.
What challenges do teams face when they share files with clients?
"In our line of work, we primarily share PDFs with clients to discuss placement and layout options," says Carter Seuthe, CEO of Credit Summit. "These are simple screenshots we generate in-house to give our clients an idea of what to expect when partnering with us."
Seuthe says his team typically makes do with email attachments and, in some cases, a Google Drive folder. Still, they do face file sharing challenges. "Internally, we have a lot of issues with finding a sharing solution that works with all the file formats we need. You can find systems that play well with programming and web design files, and systems that play well with financial documents. But it's hard to find a good solution for both."
At Zevo Health, Daly's team faces the same problem: They sometimes can't properly share files with certain formats. For example, they often face issues with certain audio, video, and other media files that may be large and contain multiple layers of encryption for copyright protection.
Daly says there also always seems to be a troublesome limit to file size regardless of their chosen tool. So whenever his team needs to send a large number of files, they're forced to split files up and send them one at a time or in small batches.
"We only share files if they contain relevant information about the client's projects," says Daly. "Other than that, the files are only shared within the team. This way, we're able to maintain a confidential and secure environment while making sure our team and the client stay on the same page."
Ryan Yount, founder of LuckLuckGo, says his team shares files with clients to showcase the functionality of the company's products, from which clients can express their interest and make an offer.
When sharing files with clients, Yount's team often faces compatibility and storage issues. In addition, permissions on shared files can get complicated—in several cases, his team has sent a file to clients only for the client to say they can't access it.
Jessica Kats, Soxy's resident ecommerce and retail expert, says her team likes to share files with clients to keep them updated on project progress. "We primarily rely on Microsoft OneDrive to store files and create a separate folder for the client in which we only include documents relevant to that client."
Like other companies, Kats' team also faces limitations around storage space; other challenges are complicated user interfaces, synchronisation issues, and security concerns.
"As a content strategist and writer, I share files with clients at different stages of our collaboration," says Sofie Couwenbergh, owner of Let Me Write That Down For You. During the onboarding stage, she shares a questionnaire for them to complete. While collaborating, she shares article outlines, drafts, and revisions, along with results reports. "I share all these files through Google Drive, except for the results reports. I use Google Data Studio for those." As a result, she has to make sure clients share files with her using her Gmail address instead of her business email address.
Kathleen Ahmmed, cofounder of USCarJunker, says her team frequently sends (and receives) documents related to finalizing car sales—invoices, photos, notices of transfer, etc.—as part of their daily workflow. "To help facilitate sharing, we use WeTransfer."
While Ahmmed doesn't believe her team experiences any significant limitations with their chosen file sharing service, she does note that a common problem with other services is the lack of efficient document management. "This can often make it difficult for teams to oversee files across clients."
Want To Share Files With Clients? These 4 Features Are Must-haves
After using multiple file sharing solutions, here are the features the above business leaders deem the most important.
1. Simple User Interface
"File sharing software should provide a simple user interface because most clients do not have enough knowledge (or patience) to figure out how to navigate to their documents," Kats explains. "The dashboard should be integrated and designed to enable users to access all functions easily."
Couwenbergh agrees. "I don't want to have to perform five different clicks to give someone access to a file or be limited in where I save the file to be able to share it. It should be as easy as clicking a button, defining the access rights, and confirming your selection."
2. Data Recovery
Kats says the solution should have "robust" data recovery tools that act as a contingency to any data loss. "You want to be able to retrieve any information you may have lost—whether due to employee negligence or a natural disaster—at any time."
3. Free Trial
"Be sure the solution features a free trial, as it's a cost-effective way for you to evaluate whether the software works for your team," says Kats. "The free trial should include access to premium features so you can get a clear picture of everything it has to offer."
4. Security
"Beyond the basics, like high-speed transfers and real-time backups, the file sharing solution needs to include security elements as well," Ahmmed explains. "You need password protection sharing for privacy purposes, as well as the ability to limit data access with custom expiry dates—and link deactivation that enables you to shut down a link regardless of the original expiration date."
Get A Solution That Makes It Easier Than Ever To Share Files With Clients
Glasscubes is the go-to share portal for hundreds of companies, who use it to seamlessly store and share files, manage projects large and small, and keep internal and external parties in the loop on announcements, company happenings, and status updates.
You can keep all your important documents in one centralised location, enjoy automatic version control on every file you upload, easily find the file you need with the title- and content-level search feature, and even bulk request files from clients.
Frederic Isingizwe, a Trustpilot reviewer, says Glasscubes is "loaded with features," and gives us a five-star rating (as do 200+ other happy customers):
"It is very intuitive to use, making it easy to store and share files and collaborate on the same documents. You can create specific workspaces for different groups or projects, easily access your calendar, etc."
Want to see how other companies are using Glasscubes to share files with clients and collaborate seamlessly? Check out these case studies. Or request a guided demo of Glasscubes today.