Back to blog
15 Ideas To Measure Remote Team Productivity
on 21 October 2022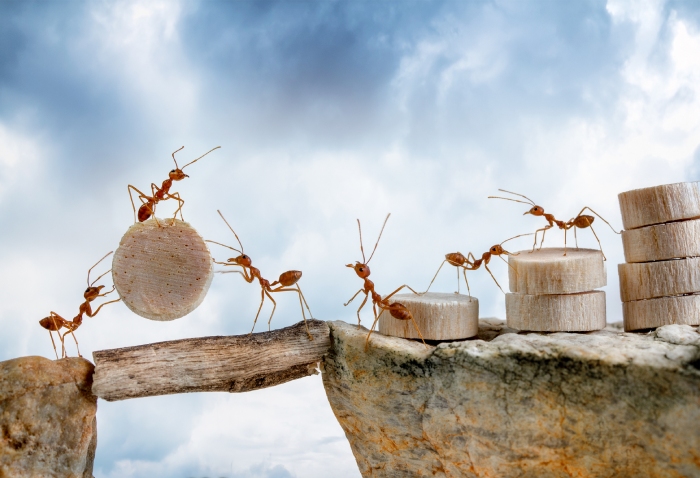 Remote work has become a staple in the business world, a fact that's not surprising when you consider how beneficial it is for both employees and employers.
Employees don't have to worry about commuting, they gain location independence, and are in a better position to improve their work-life balance. Meanwhile, employers gain access to a larger talent pool, benefit from happier and more engaged employees, and even lower their operating costs. In fact, research-based consulting firm Global Workplace Analytics estimates that a typical U.S. business can save an average of $11,000 per half-time telecommuter per year.
Despite all these benefits, many businesses continue to have concerns about employee productivity in alternate work settings. If you find yourself in the same boat, it might help to know what other companies are doing to stay on top of output and maintain good relationships with employees at the same time. Keep reading to learn a few tricks of the remote trade from business leaders across a number of industries.
15 Tips For Measuring Remote Team Productivity
"Outline clear short- and long-term goals for your team, and track progress—not people. Also, focus on constructive communication and feedback, and have 1:1's to inspire psychological safety. The goal is to lead people, not manage them."
—Ieva Vaitkeviciute of Mindletic

"Measuring output means allowing your employees to work on their tasks within a certain deadline, and not constantly micromanaging them to ensure they are doing it the way you want. Allowing them flexible hours will increase their productivity."
—Anthony Martin of Choice Mutual

"All that matters is whether or not a remote employee performs well at their job. Getting to work less hours is actually a perk and incentive of remote work so long as the job is completed."
—Calloway Cook of Illuminate Labs

"Output measures the results that a team produces and is often directly tied to company goals. By tracking output, you can see how well a team is performing and identify any areas where they may need improvement."
—Linda Shaffer of Checkr

"As a leader, it's important to measure results, not daily activities, especially in a remote environment. Avoid micromanaging and focus on the quality and timeliness of the tasks assigned. This demonstrates trust."
—Stacy Cason of Planetarie

"When applicable, it is preferable to measure team success in quotas. This will prevent you as manager from confusing true productivity with simple busyness. If workload can be quantified, then hold employees accountable against that benchmark."
—Derek Warburton of MR WARBURTON MEDIA

"Cementing the same quotas for the whole team doesn't consider individual work styles. Forgo data and focus on how well and timely employees complete tasks, because emphasizing quality over quantity yields better and longer-lasting results."
—Jayme Muller of RTA Outdoor Living

"A remote team's productivity should be measured by growth and achievements. Looking at how your team has grown and what they've achieved says so much about how productive they are and what you can do to ensure they are working optimally."
—Simon Elkjær of avXperten
"Key performance indicators (KPI) allow us to measure the performance or progress of our team members toward achieving company goals and targets. It motivates everyone to make our objectives of prime importance."
—Monica Chan of DigiWorks

"A reasonable prod KPI for a marketing director, for example, may be to grow monthly subscribers by 205. A salesman, on the flip side, may be entrusted with closing twenty sales every quarter, which therefore identifies their productivity."
—Christine Brownstein of Palaleather UK

"Develop several key performance indicators (KPIs) to measure productivity, such as the time they take to reply to messages or emails, the time taken to complete a task, and how consistently they reach their goals."
—Lydia Mwangi of Barbell Jobs

"Measuring employees by way of hours spent working is no longer the most effective measure of productivity. By instead using KPIs—such as those focusing on the customer, net profit, and process—you can more reliably evaluate a worker's performance."
—Max Wesman of GoodHire

"It's a numbers and deadlines game. As long as my content team hits their numbers and their deadlines, then we increase our opportunities for success with our audience. And if our audience is happy, it means we're successful."
—Chris Kowalski of Autopadre

"To measure remote team productivity, set weekly KPIs like confirmed sales and a specific number of client outreach emails to make. This will help your team know what is expected of them without you having to micromanage them."
—Ethan Drower of CiteMed

"Take the guesswork out of measuring your remote team's productivity by using clearly defined KPIs. Tracking the team's KPIs means you will be able to monitor both individual and team results, and ensure they hit the targets."
—Colin Palfrey of Crediful

"Communicate clear KPIs and OKRs from the get-go so employees will have a standard for their performance. This will help keep remote operations seamless without micromanaging employees, which can cause unnecessary stress for them."
—Christiana Claudia Gancayco of Leg Master

"Remote team members can prioritize, focus, and feel accountable when they know their KPIs. You can then track and calculate their productivity with task/productivity apps like Trello or ClickUp."
—Kevin Huang of Ambient Home
"Create goals that are easy to track and promote trust between team members, which is key to making remote work setups work in the long run. It also saves time, since team members don't worry about reporting and I don't worry about always checking in on them."
—Allia Luzong of Sword Encyclopedia

"For the most part, remote employees will do what they can to achieve their goals once those have been clearly communicated. Employers and employees need to be on the same page as to what success really looks like for any role."
—Jacob Villa of School Authority

"Provide your employees clear goals and deadlines. I also suggest figuring out who could do a task best. These tips help manage my remote team, develop clear standards, and assess productivity based on completed tasks."
—Gary Hunter of CompareGolfPrices

"A remote team is more productive when they have a clear goal in mind and are regularly measuring their progress."
—Jimmy Huh of JH SEO

"Clarifying the key roles and responsibilities for every team builds accountability. Project management software like ClickUp and Slack allow creation of day-to-day tasks and baseline completion times, which helps keep priorities intact."
—Kathryn Boudreau of Caller Smart
"Working together in real time toward a common objective helps individuals to operate more effectively and confidently. Use collaboration tools to engage your distant team members."
—Tom McSherry of Smuggs

"Making your team work together collaboratively gives them a responsibility to make their work excellent and produce as fast as possible. Make sure you have the right tools in place so team members can easily communicate with each other."
—Connor Ondriska of SpanishVIP
"By projecting the time needed to complete work, you may create a baseline to quantify productivity. This helps teams acknowledge the employees who deserve proper recognition and awards."
—Kshitij Nigam of Cheef Botanicals

"Tally all the jobs or tasks an employee has completed and how long it took them to complete the job. This is a new way to track employee productivity based on how much each employee is contributing to the company's output and goals."
—Jacob Villa of Authority
"Simply ask a remote worker what they're doing to gauge their productivity. Participation in group chats, team-wide updates, and morning check-ins all indicate productivity levels."
—Stavros Zavrakas of Orthogonality

"Studies have shown that up to 93% of communication is nonverbal, and much of this is lost while working remotely. To compensate, make healthy communication a standard practice by requesting updates via Slack, email, and virtual meetings."
—Andrew Gonzales of BusinessLoans.com

"Communication is a must to check the present situation of your organization. You should humbly accept the input and then plan how to handle the matter."
—Anton Giuroiu of Homesthetics

"We do a weekly team meeting and check-in where we look closely at each person's stats. Additionally, we use Slack and Basecamp to keep all lines of communication open and make sure we know how each person is doing."
—Laura Rike of Simply Pintastic
"Set goals, monitor progress, review performance, and either reward high performance or incentivize low performance. Treat all employees with this model, and they will understand management's expectations better and meet them more accurately."
—Richard J. Brandenstein of Fusco, Brandenstein, and Rada Legal Services

"The 4 Disciplines of Execution (Focus, Leverage, Engagement, and Accountability) can measure a team's productivity in a way that helps achieve goals. We create a wildly important goal and track concrete tasks using JIRA."
—Matt Hudson of BILDIT
"Engagement is our benchmark for productivity, as studies show a disengaged team is less productive. So we hold regular one-on-one meetings to find out what's influencing their level of involvement."
—Maria Shriver of MOSH

"You need to be proactive in tracking how things are going and holding regular meetings with the team. In these sessions, you should strive to understand each project's progress and any roadblocks that have come up."
—Adina David of JobzHut

"Conduct regular team meetings and individual one-on-ones to track progress on team goals and individual performance levels. Keep communications open and reward the completion of goals."
—Coty Perry of Your Bass Guy

"Hold a daily virtual standup to stay informed. A 15- to 30-minute meeting helps to bond your team, hold them accountable, overcome obstacles, and focus on today's work. Your team will be happier, less overwhelmed, and more motivated for the entire day."
—Cheryl Texeira, PMP of The Scrum Shop

"Progress reports will help you find out what deadlines need to be met and track the progress being made toward those goals. This will help you identify any areas where productivity is lagging and take steps to address the issue."
—Erin Zadoorian of BudPop
"Feedback culture helps improve the processes that are lacking. Through feedback, remote employees understand if their performance is as expected or if they need to improve to be more productive."
—Shah Aktaruzzaman of Fastsole

"This lets employees thoroughly explain their cases and provide candid appraisals of their coworkers' productivity and work ethics. The insights you gain may help you better identify areas for growth and get descriptive data on overall productivity."
—David Bitton of DoorLoop

"Make it mandatory for employees to respond to short surveys honestly about the work ethics and performance of their coworkers, along with their perceptions of the teams' strengths and flaws."
—Layla Acharya of Edwize

"You can invite members of your team to participate in focus groups using a tool like Google Hangouts or Zoom. This will allow you to hear directly from employees about what is working well and what needs improvement."
—Sarah Watson of BPTLAB
"We monitor our team's KPIs regularly. And we give credit to their small victories in addition to celebrating the big wins because it's much more meaningful to mark incremental achievements as they work toward their larger goals."
—Chris Gadek of AdQuick

"Give your remote team a big 'thumbs up' publicly. Doing so serves as a productivity booster that positively impacts performance, drives excellent results, and discourages anti-work trends."
—Ivan Brozincevic of FAMB
"Personalizing roles and responsibilities enables employees to explore beyond their assigned duties to carve out their niche within the organization. This way, they care more about what they're doing and will manage their performance levels themselves."
—Shaunak Amin of SwagMagic
"Employees are required to report their progress as they reach milestones, allowing managers to monitor tasks as they are being executed. Productivity is measured by the speed at which each milestone is completed."
—Dean Kaplan of The Kaplan Group

"One way to measure productivity in a remote team is to compare what's being produced against the resources being used to produce it. Look at things like revenue per employee or the number of leads generated per hour spent prospecting."
—Sinoun Chea of ShiftWeb
"Communication is key to keeping everyone on the same page, cooperation ensures the team is working together efficiently, and coordination ensures that tasks are being assigned appropriately and deadlines are being met."
—Josh Craven of Sprint Funding
"A team that meshes well with your company's values and goals is likely to be more productive than one that doesn't. You can assess culture fit in a number of ways, including interviews, surveys, and performance reviews."
—Ryan Bolling of Bolling Behavioral Consulting
"Different digital application markets offer time tracking solutions. Even if employees don't want these apps on their computer, business owners should use them to track their employees' working hours."
—Ava Collins of Adelaide Examiner

"Have a good time management system in place and set goals for each team member. Team management tools are helpful; we use TeamViz. It's good for communication and management."
—Dr. Staci Holweger of LifePatches

"Use a project management tool. From concept to completion, get a unified look at what you're working on across all departments and share it with your team members. You can organize and prioritize project-specific tasks, coordinate team communication, and streamline workflow."
—Warner Quiroga of Prestige Homebuyers

"Have all your remote team members use the same cloud-based project management platform, like Trello, which will allow them to share updates on tasks. This will help you track their productivity without having to constantly ask for updates."
—Nathan Liao of CMA Exam Academy

"Managing remote teams can be a challenge, especially if they're in different time zones. However, one of the best ways to manage remote teams is to work with intuitive project management tools like Monday."
—Ira Sherman of Chaikin, Sherman, Cammarata, Siegel, P.C.

"It helps to objectively track how much time employees are spending on specific tasks. This information can then be used to create more efficient workflows and optimize team productivity."
—Helena of andcards
Maximize remote team productivity with Glasscubes.
As multiple experts shared above, encouraging collaboration and implementing technology are essential to fostering and measuring remote team productivity. You can do both with Glasscubes, an all-in-one collaboration tool used by accounting firms, charities, government agencies, marketing firms, and a multitude of other businesses around the world.
Glasscubes is loved by all for its robust file sharing, project management, and information workflow capabilities—in fact, it scores a 4.9 on Trustpilot. You can easily keep team members, managers, clients, and suppliers on the same page across as many customisable workspaces as you need to create.
Check out Glasscubes's valuable collaboration features:
Want to see how other companies are using Glasscubes to seamlessly collaborate and maximize remote team productivity? Check out these case studies.