Back to blog
New Software Helps Your Relationship with Your Pet
on 9 May 2016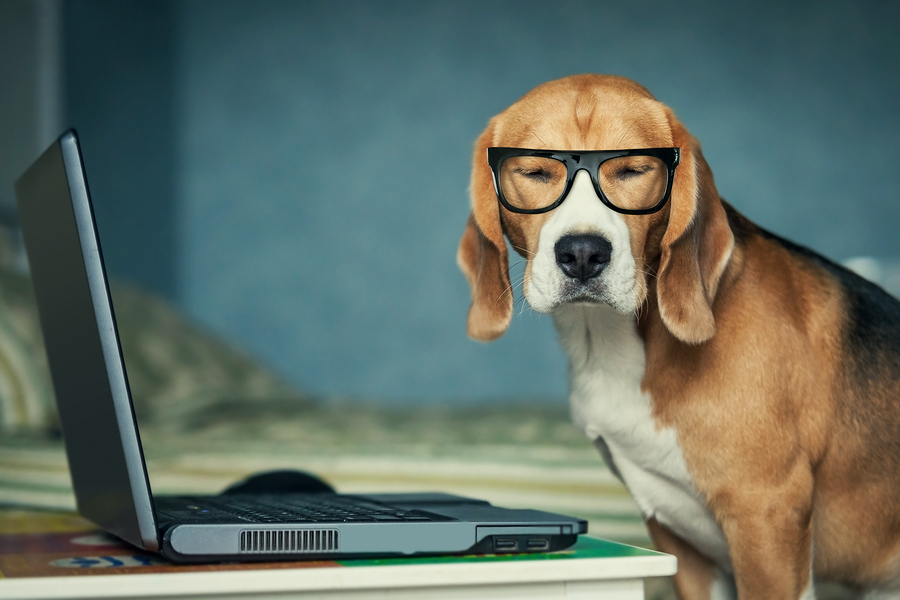 It is estimated that we started domesticating animals to keep as pets over 20,000 years ago, and ever since then dogs and cats have been trusted companions in many of our lives. But nowadays, as we increasingly spend long hours at the office, our beloved pets may be suffering at home.
Bred to be sociable animals, our pets naturally need company. Have you ever come home to find bits of furniture or paper strewn all over the living room because your pet had a fit while you were at work? Boredom or stress can affect your pet just as well as you – but if you are together, as studies show, both of you can benefit. While pet-friendly offices are quite rare in the UK, they are on the rise in US, with around 10% of companies allowing pets at work.
What are the benefits of having your pet at the office?
The aforementioned study shows that stress can be significantly relieved by having your furry friend accompany you in the workplace. A quick session petting your dog will calm you down, and allows you to be more focused on your work. Also, you don't have to worry about how your pet is doing at home, or if you will come home to a mess or not. Stress has been linked to many health issues, and lower stress levels lead to many benefits both for the employee and employer. Fewer sick days, lower insurance premiums and higher productivity at the workplace are just a few of the positive things that lower stress levels bring.
Experiments have also shown that pets bring teams together, and increases bonding and trust when collaborating on projects. Co-operation and creativity increases, as well as general happiness.
But it can't all be good right?
If not properly managed a pet-friendly office can easily get out of hand. Unless incorporated from the start, smaller companies usually have an easier time allowing pets. It has to be a part of company culture, and new employees have to be informed about the policy before being hired due to fear of dogs or allergies.
There have to be enforceable and clear rules for cleaning, acceptable behaviour and scheduled breaks. Only well-trained pets should be allowed, and they have to be able to get along with other employee's pets. Excessive barking or 'accidents' happening in the office will disrupt work rather than improve it, and such things need to be taken into account.
How can collaboration software help?
By utilising collaboration software that allows for remote working, you can spend time with your pets while working at home. On top of all the other benefits gained by remote working, having your pet close by will give you the above-mentioned advantages as well. Both you and your employer will benefit from increased productivity, lower stress levels, and a happier, more loyal workforce.
Glasscubes is user-friendly collaboration software for businesses. Connect everyone that you work with in an online workspace which improves the way you share files, manage projects and communicate with each other. For more information please contact us by calling +44 (0)20 3274 2310 or email us at enquiries@glasscubes.com.