Back to blog
How to manage data on a big project like the Olympics
on 17 August 2016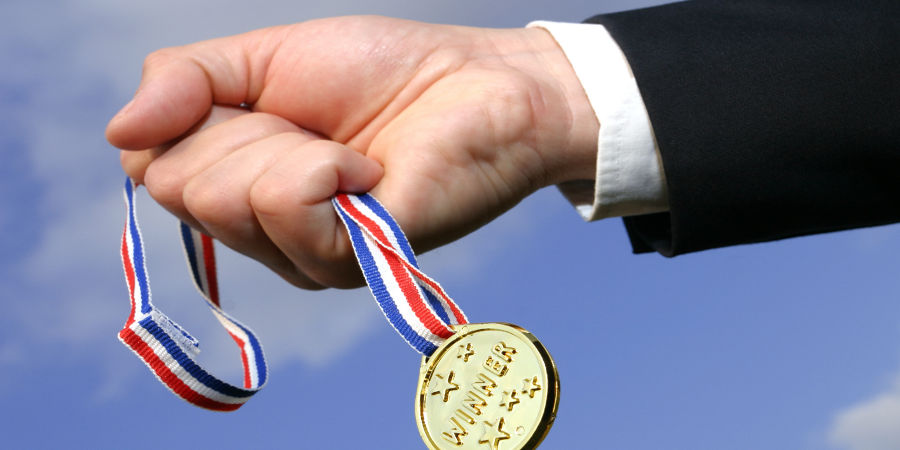 The Olympics project only happens every four years, but involves thousands of people exchanging information across the world. In 2016 the Olympics involves people from 206 countries, 10,500 athletes, more than 25,000 journalists, heads of state and thousands of tourists who will be attending the Olympics and visiting Rio for the first time. Not to mention the thousands of local people making it all happen in Rio.
As we celebrate the extraordinary success of our British athletes and look forward to more of the same, have you thought about how difficult it must be to manage the overwhelming information load involved? Information like:
Ticket sales
Preparation of 144 competition and non-competition venues
Athlete logistics
Supply logistics
Support staff management
PR information
Security information
Task force communications
Real time results
Project Managing the tasks of thousands of people
Etc.
While you may never manage the Olympics, some general principles are relevant to all big projects. For example you will need to communicate across specialised systems boundaries and ensure you have the latest information in a standardised format. Here are some key areas to think about on your next big project:
1. Communications
On a small project, where your team is in the same office, communications are simple. You just shout to Simon on the other side of the office. Or pop down the corridor to meet with Meg. At worst, you might have to pick up the phone when Tim forgets to fill in his tasks on the project plan. On larger projects, this is no longer possible. You don't know every individual person working on the project, and they may not be working in the same office or even the same country.
The key to effective communications is having a shared goal. If this is not clear, then you will need to discuss options, exchange information and decide what it really means. For the Olympics, it is likely that all the participants have the same understanding, yet still things were late or went wrong (the green diving pool for example). For your big projects the end goal may be less well understood and should certainly be tested and confirmed.
On-line whiteboards can assist with this, if you are unable to meet. An early 'brainstorming' session or sessions can help you to air everyone's assumptions, their needs and aspirations. With increased interaction, goals are more likely to be agreed and to stick.
2. Managing data across specialist system boundaries
On a very big project, you probably have too much information to be managed all in one place. Some will need specialised processing. Much of your information may be held in different specialised information systems e.g. logistics, people resource mapping, software development, etc. These systems will rarely manage data in a way that is completely compatible with other systems. Establishing an overarching management information system that draws key data from these systems will give you a more holistic overview of progress.
Clearly, you will need to put this information somewhere, and an effective way to do this is to create a self-maintaining management progress system of some kind. Using traditional approaches may create an additional, and substantial, administration overhead. With the advent of new cloud based online collaboration tools, much of the administration is unnecessary.
A good online collaboration tool will:
Allow everyone to view progress easily, without having to understand the underlying technology used for individual specialised information systems.
Allow everyone to comment as soon as the content is shared. This should be encouraged, as it creates a rich source of shared knowledge.
Make it easy to hold and record virtual meetings that involve selected participants in various locations and countries.
Give you access to 'virtual whiteboards'. These enable, and most importantly record, discussions about any problem, issue or idea. They don't even have to be run in real time, but can be discussions done over several days. As the content is retained, other people can also learn from them.
Which specialised information systems holds your data? It's probably more than you think.
3. Task force management
As with all change management programmes, I'm sure there will be many Task Forces set up in the Olympics. If you're working on a big project, you'll have them too. These groups get stuff done. Task Forces move quickly to implement agreed change, and need fast access to current information. There is no better way to do this than holding that information in well-structured, well-ordered and accessible online storage. If there are any issues with keeping information secure from prying eyes, the information should also be well secured. Using a document storage tool integrated with a good project management system will mean actions are faster and have less risk too.
4. Project management
Big projects, like the Olympics, can be so big that you're sometimes not certain you're looking at the correct (or latest) documents, you're not sure whether the project is really on track or exactly what you're supposed to be doing? Maybe you've been snowed under by a deluge of emails demanding that you do something that you don't recognise as your task, or you made painstaking changes to a document only to find you've been working on the wrong version. If you've experienced this, or are experiencing it now, you probably need to review your project management tools.
Web based project management tools that are designed to integrate with other means of communication like document folders, online discussions and email, make it easier to both manage your project and to fit it into the other essential organisational activity.
Looking to beef up your project portfolio management skills? Check out these five best practices from veterans in the field.
Glasscubes is a cost effective, easy to use and secure collaboration tool for any organisation. Find out more about how it could help you take control of your knowledge +44 (0)20 3274 2310.