Back to blog
Client Management: Process, Best Practices, Skills, And More [3,000-Word Guide]
on 22 July 2020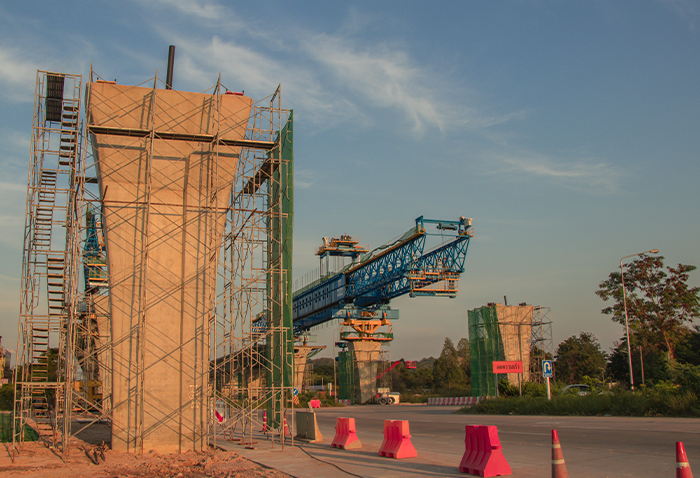 Experienced business leaders agree that time invested in client management is time well spent.
The data bears this out. Surveys show that clients of transaction-based businesses that have positive experiences are likely to spend 140% more than clients with negative experiences, according to research shared with Harvard Business Review. Similarly, clients of subscription-based businesses who experience positive interactions have a 74% chance of being a member one year later compared to just 43% for those who experience negative ones. Few management experts would disagree that abiding by good client management principles can have a positive impact on your organisation for years to come.
Claire Jones, CEO of Liminal Clarity, believes happy clients are an organisation's most valuable and reliable marketing resource. "I've read that it only takes one to three touch points to re-engage an inactive customer, whereas it can take as many as 50 touch points to effectively engage a prospect. My own experience supports this reality."
Not only does proper client management significantly contribute to better prospects for future revenue, but it also saves time, money, and energy as you progress through client work. "Clients who are well-managed present less friction and fewer obstacles in the client management experience," says Jones.
Of course, it's not enough to understand the importance of client management. You have to know how the client management process works, how to build trust, and how to deal with negative situations. In this guide, we explore all these aspects and more. Check out the value-packed chapters below.

Chapter 1: Client Management Process
Each organisation has a unique client management process based on its business model and company culture. The process phases below are ones Gabby Shultis, head of client success at Nectafy, finds effective.
1. Sales
"First you need to move prospects from the interest to consideration stage, then convert them into clients," says Shultis. At her company, this means a sales call with the president and a follow-up proposal.
The call is meant to get clients excited about working with Nectafy and prepare them for what to expect. For instance, clients need to be clear on exactly what they are hiring her company (which produces growth content) to do. "In addition, since our business works a bit differently than our competitors, it's important for us to clarify expectations upfront," Shultis explains.
Once clients agree to the proposal, there's a handoff to Shultis. She gets the rundown on the client, their personality, their goals, what was promised to them, what hesitations or concerns they may have, and so on. She then manages the client relationship going forward.
2. Onboarding
Shultis always starts new client relationships with a kickoff call. During the call, she introduces herself and members of her team the client will be working with. She also gets to know the client team. "I want the client to feel comfortable right from the beginning, and know that I'm their go-to person for whatever they need. My job is to ensure they're happy, and that our company is delivering on our promises."
It's also important to walk new clients through any communication systems you use. Confused clients likely won't adopt your tools, which can impact communication and work performance. (Tweet this!) "Our team lives in our project management solution, so I make sure clients know their way around," says Shultis.
3. Maintenance
The bulk of your client management process will be focused on maintaining your relationship with the client. For Shultis, this includes having monthly check-in calls to touch base on performance for the current month, and what to expect in the following month.
The call also presents an opportunity to answer any client questions and address concerns. "We work remotely, so I prefer having video calls since we can't be face to face. I also let clients know I'm always available by email, and typically respond within 24 hours," says Shultis.
Beyond the call, Shultis sends monthly client satisfaction surveys to gauge satisfaction levels for the previous month. Clients can provide a "happiness" rating and any additional clarifying details. The written format gives clients the opportunity to share their thoughts. For example, the client may have felt uncomfortable speaking up during a call, or simply forgot to mention something.
4. Offboarding
While you may take reasonable strides to retain a client, sometimes business relationships end. "Whatever the reason, it's important that you end the relationship on a good note. You want to leave the door open for them to return," says Shultis.
Be sure to thank them for working with you. Wrap up all outstanding deliverables so you don't have any lingering work. Once completed, remove their access to any client management systems, such as communication and project management tools.
Shultis says you can go one step further by setting a reminder to touch base with the client after a few months, as you never know what may transpire from the follow-up. For example, the client may want to pick up where they left off after recovering from a lull in sales. "We've also had instances where the point person left the company and wants to work with us through their new employer. So we start the client management process all over."

Chapter 2: How To Build & Retain Trust With Clients
Maintaining a great working relationship with your client for the long term requires building and retaining trust.
"As with any relationship, openness and communication are essential in building a strong foundation of trust," says Kristine Ford, search account manager at Ricemedia. No client ever wants to feel out-of-the-loop with regard to what's happening with their account, or unsure whether they're receiving everything they're paying for. Have phone calls, give updates, and acknowledge when things aren't going as expected. "Clients will respect your honesty, and trust that any issues will be properly addressed rather than covered up."
Shultis adds that you can easily be open and transparent by employing a collaboration solution both your team and the client team can access. The project management tool her company uses, for example, always shows how client deliverables are progressing. "Clients can stay informed without having to wait for your updates. All they have to do is log on and check status, then get back to their own work."
Reiterating the need for communication, David Morneau, cofounder of inBeat, says you should focus more on listening than talking. Be genuinely interested in your client, not the sales transaction. "Ask relevant questions to properly identify their needs. Only then should you share relevant information and advice. Trust will naturally follow."
Responding To Undesirable Situations
Bad situations with clients are sometimes unavoidable. Regardless of what happened, Morneau recommends making an effort to understand why your customer has lost trust, then acknowledge your mistake and apologise. Be careful not to get defensive. "Fix the problem and, if appropriate, offer incentives. Moving forward, overdeliver and show appreciation for their continued business. Just understand it may take time to rebuild what you've broken."
Morneau experienced this situation firsthand, when one of his clients was unsatisfied with the performance of an influencer marketing campaign. Morneau took responsibility and offered the client a free collaboration with another influencer. He also provided a complimentary marketing consultation to make sure the new campaign was a success. "We guided this client through defining their buyer persona, creating content, and executing the campaign. As a result, they became one of our most loyal clients."
Ford provides a similar story about one of her client accounts. Under her predecessor's management, a client's organic traffic had decreased significantly over the course of a year. Unfortunately, the client had not been made aware of this.
After taking over the account, Ford had a frank conversation with the client team, and they were understandably upset. Her remedy was to take accountability for her team's inaction and devise a three-month plan to turn the account around. "Our plan was successful, and nearly a year later the client is in their strongest position yet. We could have lost them, but we went the extra mile to prove ourselves. It definitely paid off."

Chapter 3: Client Management Best Practices
Trust is a critical component of the client relationship, but it isn't the only thing you should be worried about. Below are a few client management tips that can help you maintain strong working relationships.
1. Stay organised.
Like many organisations, you probably deal with multiple clients—perhaps even dozens or hundreds. Charli Burbidge, pet nutrition expert and cofounder of Petz, says staying organised is extremely important when it comes to client management. "The more clients you have, the more organised you need to be."
Take the time to understand what you are doing for each client, and keep detailed records. After a few meetings, client work blurs together, and you don't want to mistake one client for another, especially when speaking to them directly. Use project management solutions, customer relationship management software, notes on your smartphone or writing pad—whatever you have to do to keep track of their work. "The last thing you want to communicate is that you are incapable of managing multiple clients at once," says Burbidge.
2. Anticipate your client's needs.
You're the expert regarding your services. You know what's worked for past and current clients; Shultis recommends using that knowledge to anticipate a new client's questions and concerns. "You should be going to your clients with ideas to make them more successful, not the other way around. Having them dictate to you what they need makes your services less valuable."
3. Get leadership involved.
Having a team member dedicated to client management can be very helpful for maintaining client relationships. But you don't have to stop there. Shultis recommends having a member of your leadership team jump in from time to time to let clients know they're a priority. "Our president has quarterly calls with our clients just to check in and get a feel for things—to make sure they're truly satisfied."
4. Provide personalised solutions.
Clearly defined services and processes are important for scaling your business, especially if you have many clients. But customers may have unique circumstances—such as different business models, unconventional corporate cultures, aggressive goals, and so on—that could benefit from a more tailored approach than your standard offering.
Allan Borch, founder of Dotcom Dollar, says his team rarely offers one-size-fits-all solutions. "Instead, we personalise our efforts so they match clients' specific needs. This allows us to build rapport and makes our customers feel more valued."
5. Focus as much on the relationship as you do on results.
Kent Lewis, president of Anvil Media, says his company has served over 1,000 clients to date. In retrospect, he's identified a key truth about his team's client management efforts: Most clients don't want just results. "To be clear, clients definitely want results from your services. That's what they're paying for. But it takes more than delivering results to keep them around."
Results kept most of Lewis' clients satisfied, but solely focusing on those was problematic. He notes how failing to build a meaningful level of trust and respect led to a disconnect between his team and the clients', despite delivering a strong ROI. "Without a strong connection to clients, there is no loyalty—regardless of the monetary value you provide."
6. Be responsive.
In a sea of sameness, dare to be different. It's how businesses in a competitive industry stand out—and it's how Lewis has won over clients. "I've gotten several clients simply by being the most responsive vendor. Clients appreciate that, and it clearly indicates that responsiveness can be a competitive advantage."
Lewis has also found that responsiveness builds trust and respect. It means a lot when clients don't have to wait and wonder about what to expect.
7. Adjust your communication style to reflect your client's preferences.
Everyone has their own communication style. Sean Mulcahy, VP of Business Development at Duckpin, says you should be mindful of your clients' preferences in this regard. This applies to not only how they share information, but also receive it. "It's not your client's responsibility to adjust their communication style to yours; if anything, the reverse is true."
For example, does your client prefer short phone calls or detailed emails? Are they more comfortable with audio calls, or do they feel more connected with video? "Understanding these factors made communicating with clients much easier for them and my team," says Mulcahy.

Chapter 4: Skills Needed For Client Management
If you only have a few clients, you may have multiple employees handling client management. Or you may have one employee wearing multiple hats, with client management being one of them. In either case, once you have a client base large enough to warrant a dedicated client management position, you'll need someone with the right skill set to handle the job.
But what are client management skills? When looking for someone to provide client management services, it's not enough to simply scan a resume for "client management experience." You must do your due diligence in verifying the person has most—preferably all—of the skills and abilities below.
1. They are skilled at building rapport.
Brian Jensen, founder and CMO of Congruent Digital, says any team member tasked with client management should have the ability to connect with clients. "Being personable and friendly goes a long way, and if an issue ever does arise, it's less likely to escalate if rapport has been established. Good rapport is key to maintaining long-term relationships."
2. They can empathise.
In addition to rapport, having empathy—the ability to put yourself in someone else's shoes—is an important skill for understanding and addressing client needs. "Nothing provides that 'wow' factor like being proactive with a solution because you understand the client's business and goals."
3. They're good communicators.
As called out several times throughout this guide, communication is essential to client management. Your client relationship manager must excel at providing clear, professional, and timely communication—both in written and verbal form. (Tweet this!) "Communication goes hand in hand with empathy, as the person will need to be able to address issues in a way that's empathetic to the client's needs."
4. They have self-control.
Clients are people at the end of the day, and people can sometimes be frustrating. Responding aggressively to angry clients creates an escalation cycle, where interactions can quickly get out of control. Negative emotions lead to poor decisions and unhappy customers. "Only by exercising self-control can you stay focused on what's important and not act on undesired, impulsive reactions," says Sam Cohen, CEO of Gold Tree Consulting.
5. They are patient.
Client management involves a number of tasks—requesting and reviewing feedback, addressing client concerns, making calls, sending emails, scheduling and doing follow-ups, etc. Patience is important so someone doesn't get overwhelmed; otherwise, they could let something slip through the cracks or have an unwanted outburst on a call.
"An effective client relationship manager should be able to keep up with all client relationships without letting their workload negatively impact any accounts," says Jona Panabe, client relations associate at Florida Title Center.
Take the fuss out of client management with Glasscubes.
Glasscubes is your go-to client management software and collaboration hub that combines communication, task management, and file sharing together to help your internal and client teams reach optimal productivity levels.
Never miss a beat when all your teammates are just a threaded discussion away. Ensure everyone is on track for success with task management features that help everyone be in the know about who's doing what and when. Share files with other teammates, clients, vendors—whoever you want.
With Glasscubes, you can:
Store and share files for every client account or project in a secure location, complete with automatic version control. You can even create approval workflows and view clear audit trails of user actions.
Assign and manage tasks for different members of your team and clients', and track the tasks to completion.
Create customised workspaces for each client. Team members can share resources and communicate with one another in their specific workspace, and you can access them all for easy oversight.
Glasscubes streamlines your client management process from day one. Start your free trial today.