Back to blog
Brexit – a co-ordinated approach to information management
on 13 July 2016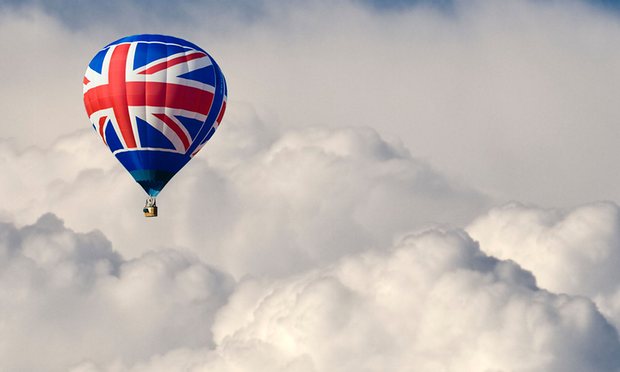 Brexit. It seems so very long ago now that we voted to leave the EU. They say that a week is a long time in politics – never was that more true.
Our exit from the EU will require a major increase in collaborative working, with discussions and document exchanges taking place across companies as well as government departments. There will be new committees, task forces, and new projects. All will require information flows to be securely controlled and managed. It will be even more important than ever that that this is done well.
What can we learn from Brexit to benefit the information management in our own organisations?
1. Trust
When working with people you do not know well, it can sometimes be hard to know how far to trust them when collaborating remotely. Trust means risk. For example, you may have the risk of not getting the right information at the right time. Another risk might be that your collaborators or partners do not understand your internal communication timescales e.g. for Projects. Working with a collaboration tool, like Glasscubes, where there is already a framework for this co-ordination can help greatly. Understanding and agreeing what information you share, in what format and frequency will help build trust and reduce the risk of miscommunication.
2. Collaboration in general
'Ecollaboration is group-work using emedia. It incorporates holistic principles and involves working to a shared goal. It entails collectively sharing ideas (often across different continents and cultures), providing input on aspects of development, managing the common elements and, ultimately, successfully delivering a product (a service or change that satisfies a customer, user, associate or social need). It combines multiple forms of communication, social interaction, and problem solving all within an organised and protective framework.' - Excerpt from, Together Works: The Ultimate Guide to Ecollaboration.
The key here is a 'shared goal'. If this is not clear, then you will need to discuss options, exchange information, and decide what it really means. For example with Brexit, it is doubtful that all the participants have the same understanding of what 'Brexit' actually means in practice other than 'leaving the EU'.
On-line whiteboards can assist with this, if you are unable to meet. An early 'brainstorming' session or sessions can help you to air everyone's assumptions, their needs, and aspirations. With increased interaction, goals are more likely to be agreed and to stick.
3. Managing committee information
Few people really enjoy attending meetings, even though we need to attend them if we wish to agree collective decisions. What if you didn't need to physically attend? How much time would that save? Many of us attend teleconferences these days, but there is still the issue of how to manage the information e.g. committee report, minutes etc. Using an online document management tool can make this much easier. The right documents are there for you to refer to without having to download or email them about. You can comment on them, and read other attendees comments. Comments can be made in real time as well as off-line. All the necessary information is in one place, up-to-date and safe.
4. Off-line debate
Sometimes it is necessary to have an ongoing discussion with people in different time zones, with other commitments or who need information translated into their own language. Additional information is needed to tie in to the discussion. Have an-offline debate means collecting together a lot of information. Without a good information management tool, keeping it up-to-date will be difficult and time consuming to administer. It needs to be up to date however, in order for people to contribute to the debate based in the latest information.
5. Managing a task force
As with all change management programmes, I'm sure there will be many Task Forces set up in the wake of Brexit. These groups get stuff done. Task Forces move quickly to implement agreed change, and need fast access to current information. There is no better way to do this than holding that information in well-structured, well-ordered and accessible online storage. If there are any issues with keeping information secure from prying eyes, the information should also be well secured. Using a document storage tool integrated with a good project management system will mean actions are faster and have less risk too.
Glasscubes is a cost effective, easy to use, and secure collaboration tool for any organisation. Find out more about how it could help you take control of your knowledge +44 (0)20 3274 2310.