Back to blog
The Latest Online Management Software Trends
on 4 October 2016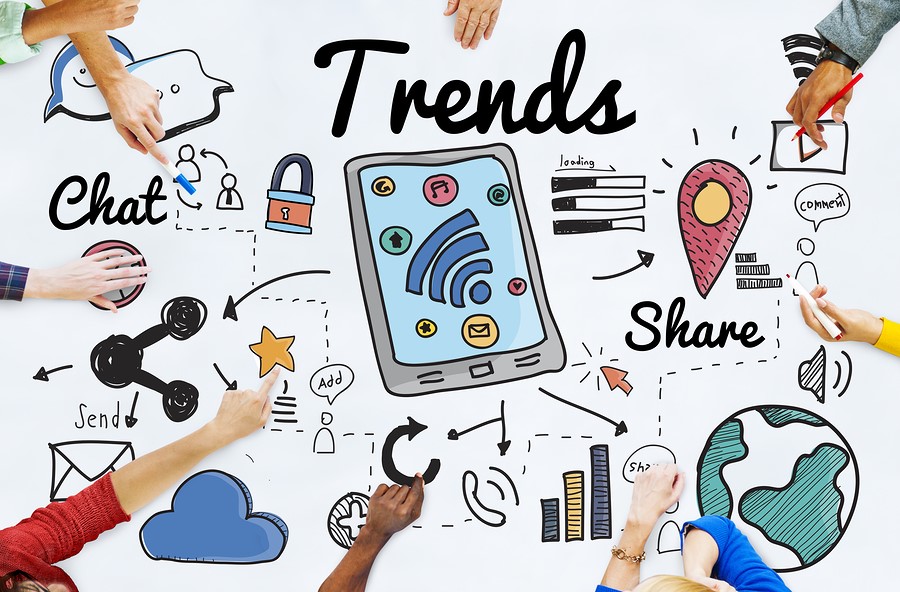 The ease of life brought to us by online management software is a relatively new luxury. Its nascent relationship with companies means that CEOs are still working out how to best integrate these new tools into their companies.
Through the process of initial implementation, companies have started to settle on actions that efficiency with the use of these collaborative tools.
A Complete Cloud Switch
Companies are slowly moving away from keeping all of their data in house in favour of cloud storage. Harbouring data within the cloud means storing information in an off-site server. Without having an in-house server companies are saving more money and freeing up space. Utilising the cloud also means that whenever you're in need of more data room you simply contact your cloud provider and purchase more space on their server. Nearly all cloud providers encrypt data making your information difficult to decrypt while in transit and at rest in cloud servers. Taking data safety a step further, some providers break up data into bits in a process referred to as 'sharding.' This is done so that if someone was to hack and try to steal your data they'd only be getting nonsensical pieces that would be of no benefit to them.


Working Out of Home
The virtual workplace allowed by online collaborative systems is making the workplace obsolete. With companies reluctant to completely do away with tangible places of work, employers are now granting employees the option of working from home more often than ever before. Considering instant communication, project updates, and meetings can all take place online working remotely doesn't compromise the efficiency of the employee or the employer.


Consolidating Platforms
Many online collaboration solutions are all-in-one resources. These robust systems now make the use of email, skype, and other programs you might be using to fulfil certain needs redundant. Acclimating to the new platform may take some time, but once it's navigated seamlessly companies will begin to drop one dimensional programs.


Videoconferencing
Depending on the size of certain companies, finding time and space for a meeting can be a difficult endeavour. Online management tools often come equipped with video chatting capabilities. This option turns any space into a conference room for an infinite workforce and cuts back on time spent trying to organize and carry out a conventional meeting.
Glasscubes is a user-friendly collaboration software for teams. Connect everyone that you work with in an online workspace that improves the way you share files, manage projects and communicate with each other. 

For more information, contact us by calling +44 (0)20 3274 2310 or email us at enquiries@glasscubes.com.

Follow us on Twitter and Facebook for more industry related news and topics.