Back to blog
Cloud Storage For Accountants
on 19 December 2021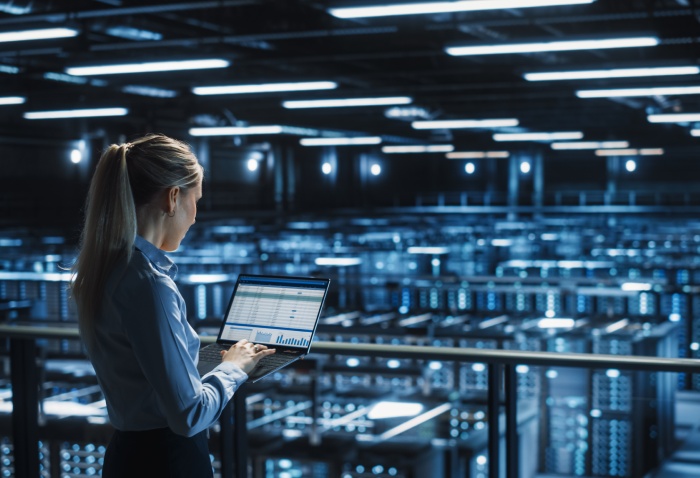 As a financial function, accounting has often lagged in adopting new technologies. But as more of the business world takes a digital-first approach, so too must firms in the industry.
One of the simplest yet effective solutions to adopt is cloud storage for accountants.
Benefits Of Cloud Storage For Accountants
Here are a few benefits you can take advantage of using cloud services for accountants:
Mobility. "Cloud-based solutions allow accountants to access their accounting processes anytime and from anywhere," says Bishal Biswas, CEO of Word Finder. "Accountants become less prone to data loss with cloud storage, as it's regularly backed up on the provider's servers."
Convenience. Zach Reece, COO of Colony Roofers, says cloud storage for accountants makes it easier for clients to send and receive financial statements and documents. "Instead of exchanging documents through email, physical mail, or in person, you can simply share a file or folder with your client on your cloud storage service."
Flexibility. "Accountants can typically scale up or down their resources whenever required, paying only for what they actually use," Biswas explains. "Cloud storage gives them the ability to store critical files and share them with clients seamlessly."
What makes a cloud service relevant for accountants? Check out recommendations from industry experts below.
Cloud Storage For Accountants: 4 Must-Have Features
1. Security
Devin Schumacher, founder of SERP, notes that security is a critical feature of cloud storage for accountants. "Accounting professionals go through dozens of super-sensitive client documents every day. They can't afford to have this personal identifiable information (PII) fall into the wrong hands. Even a minor data breach that compromises this information could be costly. Not to mention the risk of your clients ending their business relationship with your firm."
Glasscubes offers cloud services for accountants, and security is a prime concern. We synchronise and distribute data across a minimum of three different physical locations within the UK. In addition, access to our software uses the highest level of SSL encryption on data—while in transit and at rest.
2. Service Reliability
"Cloud services for accountants need to have a stellar track record for uptime and easy, uninterrupted accessibility to stored records from anywhere at any time," says Eric McGee, senior network engineer at TRG Datacenters. He adds that the solution should also include proper access control protocols and management, efficient disaster recovery mechanisms, and highly advanced and proactive security features, such as end-to-end encryption.
At Glasscubes, we maintain a service-level agreement (SLA) of 99.9% uptime, ensuring your data is available to you around the clock.
3. Automatic File Versioning
Biswas says one of the most important features of a cloud storage solution is file versioning. It enables multiple versions of a single file to exist within the storage. "Users can easily refer to previous file versions if anything goes wrong with their current file."
Every file uploaded to Glasscubes is automatically version controlled, so users are always working with the latest and greatest copy.
4. Automatic Data Syncing
"Automatic syncing is a key feature," says Biswas. "While manual backups may often be forgotten, auto-syncing ensures effective file management, enabling users to share files and collaborate with team members with ease."
From files to threaded comments to announcements, all actions taken in Glasscubes are automatically synced across devices so you can access the information you need from wherever you are and whatever device you're using.
Bonus: Accounting Software Integration
"Bonus points if the cloud storage service is able to integrate with your accounting software program," Reece calls out. "This makes it far easier to export data and reports from the accounting software to your cloud storage service so that you can quickly share them with your client."
Get The Best Cloud Storage For Accountants In Glasscubes
One of the most pertinent cloud service tools your accounting firm can take advantage of is Glasscubes because it's a storage solution and client portal in one. It streamlines collaboration internally and externally, organises and prioritises workloads, and automates mundane administrative activities accountants deal with day to day.
In addition, our solution helps everyone stay in the loop on the latest updates and share what's most important—all while keeping work moving efficiently. Use threaded discussions to keep conversations in context, whether those discussions deal with client tasks or important project files. Plus, secure file sharing and task management ensure your accountants, auditors, and clients stay on the same page.
If you'd like a demonstration or want to see how other accountancies are using Glasscubes, learn more here.