Back to blog
Automated Forms: The Benefits, Plus A How-To Guide | Glasscubes
on 9 September 2021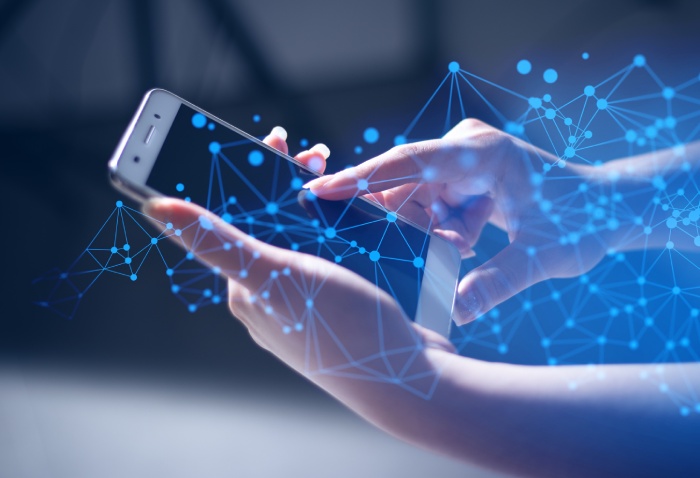 Forms help us standardise information collection and make processing that information more efficient. They have long been an integral part of business and have many purposes:
Holiday requests
Expense reimbursements
Purchase requisitions
IT equipment requests
Pre-training assessments
Training evaluation feedback
Every day, we use forms to not only gather information within and outside the organisation but also to inform business decisions. But the way we do business has become more and more digitised, and automated forms are the way forward. Unfortunately, many organizations have neglected to accept this reality, sticking with pen and paper instead.
If you're still working with paper-based forms, your staff is facing unnecessary administrative burdens. With traditional form usage, the onus is on the individual to find, save, send, and otherwise navigate and push forms through a process—a highly inefficient way to work. Automated forms alleviate these burdens.
Benefits Of Automated Forms
When you use automated forms, you benefit from:
Faster processes. Paper forms require a lot of time to manage. First, you have to write the information down. If you make any mistakes, you have to erase, use whiteout, or start over completely. Then, you have to physically move forms throughout the organisation, and they may end up stuck on someone's desk for days. In contrast, automated forms offer the ability to easily add/amend information and automatically route that information to the right parties.
Lower costs. Dealing with paper often costs much more than managing digital copies. And that's more than the cost of paper itself—you also have costs associated with lost or misfiled documents. Plus, the additional time required for employees to process paper forms (as described above) costs money.
Less waste. On average, an office worker goes through more than 10,000 sheets of paper per year. Multiply this number across your workforce and you'll see why going digital can positively impact not only your budget but also the environment.
Now that you understand the importance of automated forms and what they can do for your organisation, keep reading to see how easily you can create them in Glasscubes, an all-in-one collaboration tool and form processing system.
How To Create Automated Forms In Glasscubes
Before attempting to create automated forms, be sure you know:
Who is involved in the workflow. Does this workflow require input and approval from multiple people? Be sure to know which parties to include (e.g., director of marketing, HR manager, etc.).
What the workflow entails. You should have a full understanding of how information should flow from beginning to end. Glasscubes, like other form processing systems, is a tool meant to support an already planned workflow.
Which supporting documents are needed. Some workflows with automated forms require additional documentation from different parties to be completed. For example, expense reimbursements typically require receipts or invoices.
1. Create your automated form.
Glasscubes forms use your company's logo by default, but you can change the logo if needed. Add a relevant title and description so users are clear about the form's intent. The email address field is included by default and is required—it acts as a unique identifier for whomever is submitting the form.
2. Design your automated form.
You can customise your form with any of a number of form fields—single text, number, multi-choice, file attachment, and more. Simply drag and drop your desired fields onto the form design area, then make adjustments as needed. Special fields for further visual and functional refinement are also available.
3. Turn your automated form into an information workflow with actions.
By default, Glasscubes includes a thank you message and user notification action. You can add more actions—assign a task, save a PDF copy, request approval, and more. These actions automatically occur in the order you place them.

4. Process your automated form.
After users submit a form, you can manage those submissions on the form's dashboard. You can also use the dashboard to monitor completion status.
Conquer Automated Forms, Collaboration, And More With Glasscubes
Glasscubes is a robust collaboration solution and form processing system that ensures your entire organisation is able to stay connected internally and externally—regardless of workforce size. Form automation, secure file sharing, and task management ensure your staff and clients stay on the same page.
Our solution helps everyone stay in the loop on the latest updates and share what's most important—all while keeping work moving efficiently. Use threaded discussions to keep conversations in context, whether discussions deal with client tasks or important project files. From task management to communication to file sharing, our platform helps you stay in touch and on top of things all in one place.
With Glasscubes, you can:
Request files from clients in a secure, easy-to-use manner. Avoid the hassle of hunting down important information and doing follow-ups to get what you need.
Collect, process, and approve information through customisable, automated forms and workflows that include user assignees, assignee follow-ups, and completion alerts.
Create customised workspaces for each project team in your portfolio. Team members can share resources and communicate with one another in their specific workspace, and you can access them all for easy oversight.
Want to see how other companies are using Glasscubes to support their teams? Check out these case studies.