Back to blog
Remote Collaboration: 10 Optimisation Tips From Industry Experts
on 6 January 2023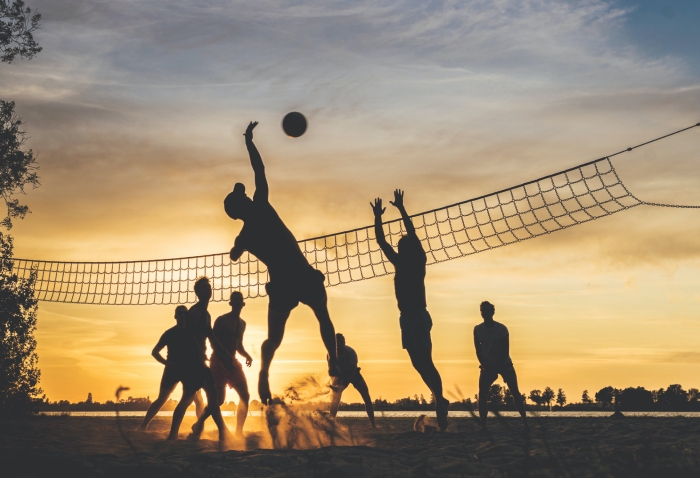 In today's business world, remote collaboration has become quite common, especially in the wake of the pandemic. For example: In the U.K., 22.4% of employees work remotely, while that number is a little higher (about 25%) for employees in the U.S.
Remote collaboration is the act of enabling team members to work together as seamlessly as possible despite differences in geography and time zones. Traditional work collaboration assumes people are in the same physical space, such as an office building, for the majority of the workday. With remote collaboration, you must plan your operations with consideration for geographic distinctions.
Why do businesses choose a remote work model?
We reached out to several industry experts to get an answer to this question. Here's what they shared:
"We use an asynchronous distributed approach to attract the best talent for every position within our small team. Remote work has been a valuable tool for us to scale from a scrappy team of four in Nashville, TN, to 25+ distributed globally."
—Teja Yenamandra, CEO at Gun.io

"We have implemented a remote work model for our company because it's beneficial for both employees and the company—it allows us to access talent outside of our local area and reduce overhead costs associated with running an office. In addition, team members enjoy location freedom and have higher morale."
—Benjamin Okyere, founder of Stress Reliever's Club

"We are a hybrid company with a geographically centralised office that staffs a few employees—the remaining employees work remotely from different locations. This works well because it allows us to hire people who can work from home, while still having the opportunity to meet in person occasionally."
—Brian Greenberg, CEO of Insurist
It's clear that remote collaboration has valuable benefits, but how can you get the most out of the work model? These and other experts share their advice below.
10 Remote Collaboration Tips To Maximize Efficiency
1. Limit your meetings.
"Optimising collaboration is more about what you limit than what you try to create," says Yenamandra. Eliminate meetings for the sake of having meetings. All meetings should have a clear purpose—attach actions and agendas to them.
"Meetings should serve as a vehicle of discussion and brainstorming, not information dissemination," Yenamandra explains. "Make the time you meet face-to-face count, and give your team the heads-down time to focus on their projects."
2. Don't be afraid to meet in person.
"Whilst we believe that the trend for remote working will continue, it's still important for businesses to give their teams the chance to meet in person throughout the year," says Natasha Maddock, cofounder of Events Made Simple.
Even though technology has made it possible to hold effective virtual meetings, occasional in-person events still play a key role in establishing and maintaining a strong company culture.
3. Ensure team availability.
Okyere says it's important that team leaders make sure all team members are available and responsive to one another. "It's critical that you establish clear expectations around availability and communication so that team members are always able to reach each other promptly when they need help or answers to their questions—this can help prevent delays and rework."
4. Seek out supportive tools.
"Investing in the right tools and technology can help your team be successful with remote collaboration," says Okyere. "The right tools can help facilitate communication, information sharing, and project tracking—all key aspects of collaborating effectively in business."
In what areas does technology help most? Look for solutions that include features related to:
Project management
Communication
File management & sharing
General team management
If you're curious about specific remote collaboration solutions in these categories, check out our detailed list of 20 options recommended by a number of different business leaders. Each option has at least one user review to give you an idea of what it's like to use the tool and how it helped their team.
Support Remote Collaboration With Glasscubes
If you're looking to invest in a single tool to support remote work, take a look at Glasscubes, an all-in-one remote collaboration solution that includes project and task management, file sharing, communication, and workflow automation features.
Centralise your team's work with both internal departments and external clients in one digital locale by creating an unlimited number of customisable workspaces. For example, in Glasscubes you can create workspaces for:
Client projects. Work in advertising, accounting, or another professional services industry? Keep track of the work you do with clients by developing a workspace for each client on your roster.
Departments. Build a workspace for marketing, HR, customer service, and any other departments in your organisation so each one can bring together the information and tasks most relevant to them.
Member directories. Start a workspace that lists all company personnel. Employees can use the directory to find people with specific skill sets to help on a project.
Remote work has never been so easy. Want to see Glasscubes for yourself? Request a demo today.
5. Set boundaries.
Edlyn Collanto, B2B marketing research specialist at UpCity, advocates for putting boundaries in place that help employees mentally separate their work and personal lives, and avoid adopting an "always-on" mentality.
"For example, teammates sometimes work in different time zones. Alerts such as chat messages, emails, and other work notifications may interfere with someone's ability to sleep or spend time with their family," says Collanto. "Discuss work schedules and availability expectations to demonstrate your respect for their time and privacy."
6. Be mindful of cultural differences.
One of the most common remote collaboration challenges involves misunderstandings and conflicts due to differing cultures. If not handled appropriately, Collanto says multicultural teams may become distant and even dysfunctional with one another.
"It can be difficult to manage and practice team development when the team consists of people with different cultural backgrounds, but there are a few things you can try," says Collanto. "Pay careful attention to how people from different backgrounds react to criticism. Promote a diversity-celebrating mindset. Respect the national holidays in all the areas where your team members live. Above all, practice awareness."
7. Get visual with your communication.
Greenberg recommends making communication with your team visual when you can. For example, try using a virtual whiteboard during meetings. "This allows you to easily draw diagrams and graphs while discussing issues and solutions with your teammates. It also serves as a visual reminder of what was discussed when you're working on your own later, which can be especially important if you're dealing with multiple projects at once."
8. Ensure your team has the right equipment.
"When working remotely, be prepared to invest in some noise-canceling headphones," says Greenberg. Whether you work in a coworking space, from Starbucks, or in a home office, there's almost always going to be some ambient noise. "This can make it hard for you to focus on not only what your coworkers are saying in a meeting, but also your own work."
9. Communicate face-to-face when appropriate.
Francis Martin, CEO of The Insurance Emporium, says face-to-face communication is an important practice in remote collaboration. "Emails, instant messages, and even voice calls can feel a little cold at times when you're working by yourself. When possible, choose video communication to enable your team to build a rapport with their team members."
10. Focus on team building.
Martin recommends incorporating virtual team-building initiatives into your remote collaboration strategy. "From virtual cocktail-making classes to escape rooms, there are plenty of options to reduce the risk of staff feeling isolated from their teams while working hundreds to thousands of miles away from one another."
There are many roads to optimising remote collaboration.
Optimisation looks different for every business, so feel free to pick and choose the above tips that work for your team. For example, your operations may not require much equipment to get work done, so spending time and money in that area may be better spent on team building. Or you may find it more suitable to invest in collaboration software like Glasscubes. Remember you can request a demo to see if it's a good fit for your team. You can also check out these case studies of how other companies are using Glasscubes to make remote collaboration a cinch.