Back to blog
Marketing For Accountants: 7 Tips From An Expert Marketing Director
on 15 August 2022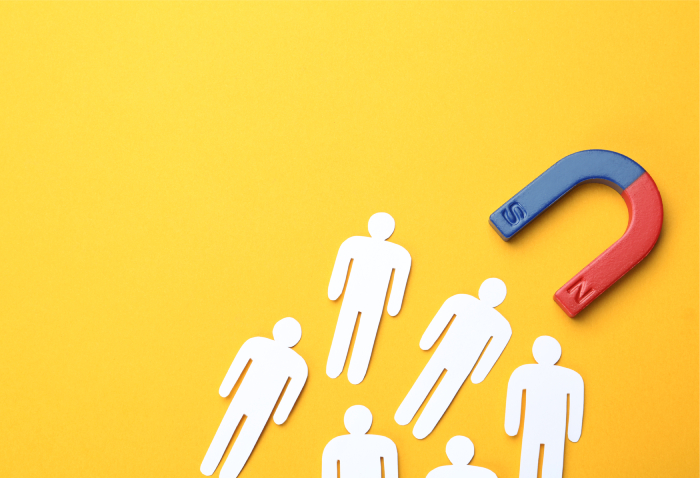 With today's digital noise and limited results from offline approaches, marketing for any industry or profession can present a challenge. But marketing for accountants can be particularly thorny for a few reasons:
Accountants typically aren't knowledgeable about marketing, which means they're not sure how to develop a marketing strategy or what tactics to use.
Prospects generally require a high amount of trust to engage with an accounting firm or solo practitioner, so firms must take extra steps to secure business.
Clients usually stick with their accountant for the long term, making it difficult to convince them to switch providers.
So how do you overcome these challenges and learn how to market accounting services in a way that maximizes your chances of attracting new business?
Who better to answer these questions than a marketing professional with experience at an accounting firm? Meet Rose Kervick, director of sales and marketing at Accountant Online, which offers accountancy and other services for companies in Ireland and Northern Ireland. Below, she shares several marketing ideas for accountants and accounting firms you won't want to miss.
Marketing For Accountants: 7 Key Tips
1. Identify your ideal client.
Like with any profession, marketing for accountants starts with figuring out who you should target. Before you fall into the trap of thinking you can target everybody, know that marketing works best when you have a clear audience for your messaging. "The key here is to get really specific. Collect as many identifying details as you can," Kervick explains.
Here are a few questions Kervick suggests answering about your ideal client:
What is their age and gender?
What industry do they work in?
What's the average size of their business?
Are they happy to be served completely online, or will they likely prefer to meet in person? (You can also ask the same question about your own preferences.)
What type of budget do they have to spend on your services?
"The more you know about your ideal client, the more tailored your marketing strategy and messaging will be—this will help you better attract the right prospects and maximize your ROI," says Kervick.
2. Discover the needs of your ideal client and the challenges they face.
What do your clients care about, and what challenges are they facing in their businesses? Knowing the answers can not only inform your marketing, but also help you grow your revenue per client and improve your services.
"Be sure to talk to prospects and clients regularly. Have open discussions where you don't just talk about accounting—ask about their concerns and what they're worried about in their business," says Kervick. "These conversations often reveal opportunities for you to further help them and deepen the relationship, even if that's just introducing them to a new network of professionals. Remember that empathy is important for marketing, and listening is a key part of that."
How can you learn more about your client's needs? Kervick shares a few examples:
A survey pop-up on your website. Use a pop-up to ask a quick question of prospects—e.g., what's the biggest concern in your business? Kervick's company asks a different question each month depending on what they want to learn about clients.
Post-onboarding follow-ups. After onboarding a client, it's important to follow up periodically to identify any potential issues. For example, Kervick's company follows up at three months with a quick call, at six months with a short email, and at the year mark with a request for a brief meeting. "Each of these touch points provides the opportunity for the client to express any concerns we can resolve and provide feedback on our services for improvement."
Prospect webinars. Every month, Kervick's team conducts a webinar to answer common prospect questions and capture feedback. The event is engaging, with the team answering questions from the chat or having a live Q&A with video.
"Everything you learn in these interactions can be used to inform your marketing efforts," says Kervick. "You may identify common concerns to address in your website or ad copy, or even discover a new channel where you can reach your ideal client."
3. Showcase your expertise.
"Clients largely choose accountants on the basis of their knowledge and experience, so it's important to make these aspects as visible as you can to generate interest with prospects," says Kervick.
You can showcase your expertise across different media:
Periodic webinars
In-person seminars and events
Online articles
Speaking engagements
Website copy
Ads
Online review sites
Kervick says her firm finds webinars particularly valuable because not only do they enable prospects to access the expertise of the company's accountants for free, but they also act as a key lead generator for the firm. "It's a win-win for both parties."
4. Get marketing help as soon as you can afford it.
Hiring a marketing resource—whether as a full-time employee or independent consultant—can seem like a daunting, expensive task. But Kervick says it's necessary if you want to get your firm off the ground.
"If you're running a small firm with one or two accountants, you may be able to get by with a few ad-hoc marketing initiatives. But if your goal is to grow the firm, you'll need someone dedicated to marketing the business," Kervick explains. "Someone has to formulate and execute the strategy, manage the effort, generate the leads, measure the results, and keep the cycle going."
Before hiring someone, Kervick advises that you know your ideal client and have some idea of your marketing goals so you can have productive discussions with the candidates or consultants you vet. (Also, understand that these aspects may change after collaborating.) "When you talk to them, gauge whether they understand how best to market to that client within the context of professional services, specifically."
5. Seek out marketing specialists.
Even with an in-house marketing resource, it's important to get help from marketing professionals who specialize in certain areas—social media, community engagement, content marketing, copywriting, Google AdWords, etc.
"Marketing is too broad a function for a single marketer to be well-versed and skilled in every area, so you'll sometimes need to find specific resources as you try new marketing tactics," Kervick explains.
6. Determine your marketing goals and budget.
Your marketing strategy will largely depend on your marketing goals and budget, so it's essential that you decide on these aspects first. For example, how many new clients do you want per month, per quarter, and per year? What percentage of your fees are you okay with spending to acquire a new client?
You will have some initial investment costs in design and web presence, but after that you will need to know your cost per acquisition.
"Be open and transparent with your in-house marketing manager or external marketing consultant. Ask them to research your target market and work out the ROI of your marketing spend," says Kervick. "They'll be able to test channels and provide feedback on results. Digital marketing delivers a much more transparent ROI than PR, print, or outdoor advertising, but eventually you may wish to develop awareness of your brand beyond just digital channels."
7. Take a measured approach to marketing.
Given all the above points, it can be easy to get overwhelmed. That's why Kervick recommends easing into marketing. "You don't have to do everything all at once. Even if you have ambition to grow from just a few team members to a 100-person firm, you can still start small. Focus on testing, learning, and building a foundation to expand on."
For example, if you do a lot of in-person events, you may try email marketing. You can collect email addresses, then reach out with helpful accounting tips and showcase why your firm would be a good professional service partner. Down the line, you may tie in digital lead generation with email marketing.
Kervick's firm first tried generating leads through Facebook but found that it didn't bear fruit. After three months—the minimum amount of time she recommends testing a marketing channel—her team then turned to content marketing and search. "Though it took some time to build up, these tactics have been quite successful at bringing in new clients."
Now you know how to market accounting services, but how will you deliver them? The answer: Glasscubes.
The above marketing tips for accountants are sure to have prospects lined up at your door to work with your firm. But more clients on the roster means you need to optimise your operations. That's where Glasscubes, an all-in-one collaboration solution and client portal, enters the picture.
Glasscubes helps you collaborate seamlessly with clients so you can focus on delivering great work and building long-lasting relationships. Keep track of multiple client projects with customised workspaces, securely store and share sensitive documents, assign tasks to clients or employees to complete, and more.
Glasscubes enables you to:
Gather information from clients in a timely manner and automatically chase overdue or missing items
Simplify communication with clients and strengthen your working relationship
Ensure information is acted on as it is received by replacing repetitive actions with a custom, automated workflow
Glasscubes is also security-minded: All data is protected by SSL encryption, and distributed across multiple physical locations across the UK to ensure high availability.
If you'd like a demonstration or want to see how other accountancies are using Glasscubes, learn more here.