Back to blog
How to Rock the Christmas Season at the Office
on 14 November 2017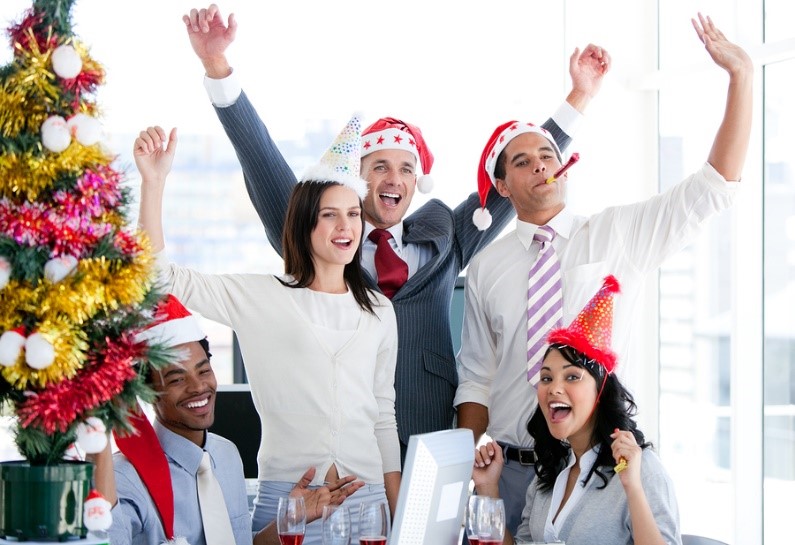 The importance of the festive season doesn't stop when you enter the office. For many workers, it is a chance to spend quality time as a team and enliven their workplace. Even if you aren't particularly fond of Christmas or any of the other holidays in the season, this time of year can present opportunities for you.
Think beyond the company holiday party to expand your options within the office. This can be an ideal time for you to raise your visibility within your company, form closer connections to co-workers, and further your career. Here are ways you can make the most of the season's opportunities at work. 
Not a Creature Was Stirring
With holidays, parties, and co-workers sneaking out to go shopping, it might feel like you're the only person left in the office. This is where team collaboration software saves lives. During the busy holiday season, meetings can be delayed, and deadlines can be at risk of being missed. By staying connected, you'll always be in touch with the latest project developments, keep your work aligned and on track. In addition to using team collaboration software for team projects, online file sharing makes it so much easier for you and your co-workers to catch up on work while out of the office. 
Happy Holidays
Keep in mind that there are a number of celebrations within the festive season. Making everyone in your office feel included will go a long way toward keeping the season bright for them. Try to remember to branch out beyond simply saying "Happy Christmas" to include "Season's Greetings" and other sentiments that are more inclusive. Perhaps we can quickly get overly sensitive about these small details, but then again, why not take the time to check out what other festivals there are at this time of year? Or how to wish happy returns in a foreign colleague's native language? 
Empty Stockings
The office can be filled with many opportunities for everyone to get into the festive season. The chance to bring treats or exchange gifts can bring considerable fun to your workplace, some of your co-workers may have limited funds. Try to be mindful of this when establishing the cost range for gift exchanges or expectations for bringing food to share. With holiday gift buying, travel to see family, and other end-of-the-year expenses, many people have limited budgets. 
Make It Holly Jolly
The festive season is stressful for many people. The pressure to spend time with family, have the "perfect" Christmas, or possibly spend the time away from loved ones can all take a toll. Some co-workers might be spending the festive season alone. Do your best to keep the season light and fun for them, too, and bring in some extra treats that they can all enjoy. Even the smallest token gift can put a smile on someone's face, and make all the difference to their day. 
The Office Party
Be prepared for the extremes. Some people in your office will probably be mad about the festive season and eager to share the joy. Others will be Grinch-like in their disdain for all things festive and fun. Try to bridge the gap by giving everyone the opportunity to have fun without applying too much pressure on those who aren't in the spirit. Forcing people to participate will often just lead to them spoiling the fun for others. Keep in mind, some people who appear to lack holiday spirit may simply be shy or otherwise uncomfortable in group settings. They may not want to participate in parties or group games but might still enjoy the chance to participate in quieter options like a Secret Santa gift exchange.
Equally, some of us can get over-familiar at the Christmas party or find some other way of crossing the line. It's great for people to enjoy themselves, but don't put yourself in a position where you might do something that you regret. Instead, just focus on being bright, positive and lucid throughout. Have fun, but keep it classy. 
Glasscubes is a user-friendly collaboration software for teams. Connect everyone that you work with in an online workspace that improves the way you share files, manage projects and communicate with each other.
For more information, contact us by calling +44 (0)20 3274 2310 or email us at enquiries@glasscubes.com
Follow us on Twitter and Facebook for more industry related news and topics.