Back to blog
How To Define Strategic Projects & Project Manager Responsibilities
on 30 August 2018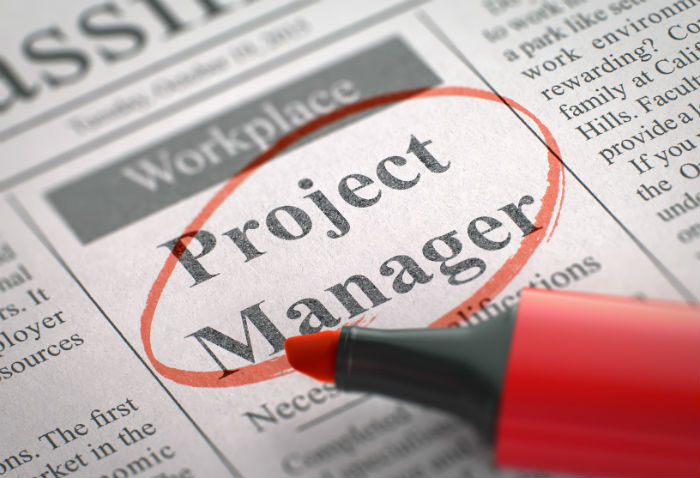 Projects, and the people that manage them, are change makers. Without them, you can expect to continue along your same growth (or lack of growth) trajectory. The only way an organization can make dramatic, game-changing performance improvements is by successfully completing projects—they are the best way to actualize goals and unite the efforts of many.
Projects and project managers can come in all shapes and sizes, and knowing the different types can help your organization create the change it needs. In this article, we'll examine strategic projects and the project manager responsibilities that go along with them.
What is a strategic project?
A project is considered strategic if it links to your strategic objectives with the goal of improving performance. These projects are:
Drivers of key performance indicators (KPIs). Note the emphasis on "key"— these are your organization's primary or strategic measures.
Clearly defined with a business plan, budget, and responsibilities.
Discussed at the leadership level (either leadership of a department or the entire organization).
In comparison, a non-strategic, "regular" project is likely something you're doing for operational or legal reasons. For example, maintaining a piece of equipment or getting a financial audit would be operational projects, while implementing a zero-waste program or changing reports to meet new federal requirements would be legal or regulatory projects.
Both strategic and non-strategic projects require effort to be managed appropriately, but only strategic projects drive key objectives in your organization and will be of strong interest to your executive team. (Click to tweet!)
Roles Involved With Strategic Projects
Strategic projects vary in size and complexity from one organization to the next, but there are a few project management roles that should be present in every case:
The executive sponsor sits on the leadership team and is responsible for championing the project. The sponsor updates your executives on the project's current status, potential issues, and expected benefits. The sponsor typically isn't responsible for doing the work or managing the project.
The project manager (PM) is responsible for managing and executing on the project, as well as reporting to the executive sponsor.
The project team is a group of specialists, each responsible for individual tasks or milestones of the project plan.
Of all these roles, the PM is the hub of activity and is critical to the project's success. Let's take a closer look at what the role entails.
Project Manager Responsibilities
There is an art to project management—it takes both talent and experience to successfully juggle the many responsibilities of the job. First and foremost, the PM owns the business plan for the project and is in charge of understanding and directing the entirety of the project. This includes the key tasks or milestones (the major steps that need to be accomplished for the project to be complete) and deliverables. The PM either defines these tasks and deliverables or inherits them.
The project manager's responsibilities also include updating the task lists and overall project with information such as percent complete, budget spend, quality (qualitative analysis), start and end dates, and Red, Amber, Green (RAG) status to allow a team to quickly see if a project is on track or not. At the task level, the project team typically provides updates to the PM. At the project level, the PM must determine how those updates will be calculated to "roll up" to the overall project.
Reporting to the leadership team also falls on the PM's plate. It's important to determine the reporting frequency (monthly, quarterly, etc.), structure (e.g. the process for regularly updating the executive sponsor, gathering task updates from the project team, etc.), and format of the reports themselves from the outset. The PM's reports need to illustrate how the project connects to the strategic plan and potentially impacts other elements of the plan, such as strategic objectives and measures.
Want to learn more about the knowledge and skills project managers need in order to execute projects successfully? Read this article for five project management blogs (plus a podcast!) expert PMs recommend.
Tools To Support the Project Manager
Managing multiple deadlines, project components, and dependencies is complex enough—imagine doing all that work for up to 10 projects at the enterprise level and 10 more projects for each department. An organization could have anywhere from 50 to 500 projects simultaneously contributing to the strategy.
With so much at stake, a PM needs to choose one of the established project management methodologies and use some type of system to stay organized. A manual system isn't necessarily bad, but version control issues will inevitably consume a PM's time and make task or project updates more work that they should be. One way to save effort and energy is with software.
Investing in a tool that's built to support project manager responsibilities will ensure your project's details and updates are centralized, and reporting structures and formats are standardized. It will also help you clearly define your strategic projects and the responsibilities of those involved, particularly the critical orchestration and updates that are part of a PM's duties. For example, ClearPoint offers project management reporting software that integrates with its strategy performance suite, and Glasscubes provides online collaboration and project tools. Whatever the solution, it will greatly increase the success of your project, and make life a lot easier for your PM.
About Ted Jackson
Ted Jackson is a founder and managing partner at ClearPoint Strategy. Since 1999, he's worked closely with Drs. Kaplan and Norton, developers of the Balanced Scorecard management system. As an active consultant, his focus is to help organizations move from concept to implementation using the Balanced Scorecard and other management frameworks. He's worked with many organizations, including Pacific Gas & Electric, CFA Institute, AIG, and the cities of Fort Collins, Fort Lauderdale, Durham, and Charlottesville. Ted also leads the sales and implementation team for the ClearPoint reporting software.
Prior to ClearPoint, Ted was a vice president at Balanced Scorecard Collaborative, where he was an active consultant and facilitator for nine years. He has trained many hall-of-fame organizations including the U.S. Army, Bahrain Ministry of Works, Marriott Vacation Clubs, and the Tennessee Valley Authority. Before that, he worked at ICF International, supporting the Environmental Protection Agency in launching the Energy Star program across the United States.
Ted has a B.A. from Duke University and an MBA from Harvard.