Back to blog
How to Be a Better Team Leader
on 9 January 2018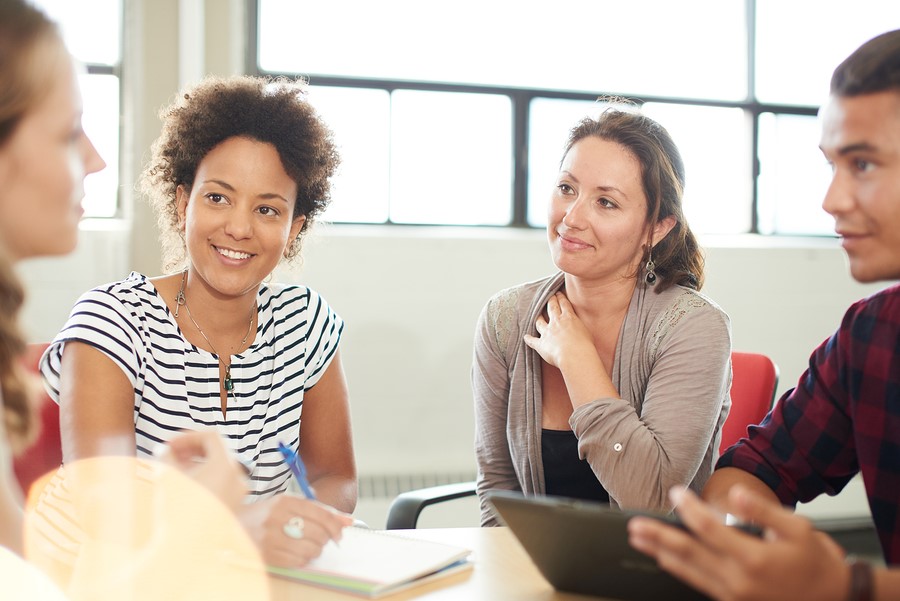 Being a team leader is a tough job with a lot of responsibility. It can also be massively satisfying when you see the progress made by your team over time. You can learn a lot about yourself in this role too. If you want to be proud of truly contributing to the success of a team and the personal growth of the staff then the following are a few of the best ways of going about it.
Make Team Leading an Important Part of Your Day
This might seem like an obvious point but not every team leader takes it into account. If you are going to carry out a great job in this role then you need to have the time to do so. No matter what other tasks and responsibilities you have, it is important to make sure that you set aside the time that leading a team deserves. If you neglect to put enough time and effort into building up the team then you can't expect it to be a success.
Some people set aside time to walk round the office at the start and the end of each day, to get a feel for how things are going. Other will set aside some other time of day specifically for dealing with staff matters or will do it in a more spontaneous way, so all that really matters is finding a way that suits you.
Spend Time with Team Members
It is vital that you get to know the team members that you are managing. What are their strengths and weaknesses, their long-term goals and their greatest fears? It is only by spending time with them you can find out all of these things. There is nothing more satisfying than making the effort to get to know your team members in order to help their careers to progress.
As well as being arguably the most enjoyable aspect of the team leader role, this can also help the team to perform better, by keeping everyone motivated and working to their best efforts. You certainly don't want them to lose motivation because they think that you don't care about them.
Delegate Tasks and Authority as Appropriate
Delegating tasks can be a great move on a number of levels. For a start, it can make your life easier while ensuring that all of the jobs get done on time.
It can also help your team members to grow by learning new skills and taking on new responsibilities. This can also be a way of encouraging team collaboration, as everyone may have to pull together to find a way of getting the job done.
Delegating authority is another powerful move, although it has to be done only after carefully taking into account all of the possible risks. A member of staff is likely to feel empowered when you trust them like this, but it can only be a success when they are ready for it.
Communicate Effectively
Communication is one of the most crucial parts of any team leading position. If you can't get your message across effectively then it is going to be extremely difficult to get the whole team moving in the same direction.
It is likely that you will use a variety of communication methods to help the staff to understand what you have to say to them. Team meetings, one on one reviews and formal messages to the team are all valuable tools.
Give Useful Feedback
As part of this demanding role, you can't be afraid of giving both negative and positive feedback. You aren't always going to be able to say nice, cheerful things but framing something negative in the right way can make it into highly valuable feedback to the person you are dealing with.
If you need to criticise someone for making a mistake or lacking effort then try to think about how you can help them to avoid this happening in the future. The old-school tactics of shouting a lot and throwing the blame around just don't work anymore.
In the same way, when the time comes to praise staff then it should be done in a memorable and useful way that encourages them to reach the same dizzy heights again in the future. Above all, positive feedback should be earned by the team member, before being given freely and graciously by the team leader.
Glasscubes is a user-friendly collaboration software for teams. Connect everyone that you work with in an online workspace that improves the way you share files, manage projects and communicate with each other.
For more information, contact us by calling +44 (0)20 3274 2310 or email us at enquiries@glasscubes.com
Follow us on Twitter and Facebook for more industry related news and topics.