Back to blog
How Remote Work Affects Employees
on 21 November 2016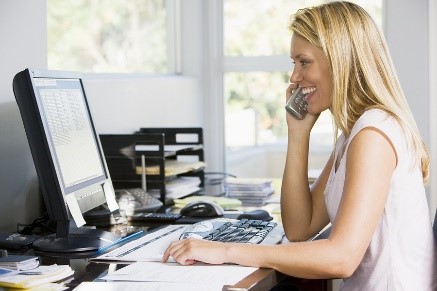 Recent advancements in technology have led employees to hire more employees to work remotely. The effect that these technologies are having on businesses and workers is profound.


Productivity
As the number of studies and the amount of evidence accumulates, we are getting an increasingly better understanding of how working at home impacts on employee motivation and productivity. The statistics may vary, but there is little doubting the weight of evidence suggesting that work is better and in greater volume when completed outside of the traditional office environment.

The Harvard Business Review recently carried out a study that monitored the work efficiency of 255 employees from the Chinese travel agency, Ctrip. Half the employees worked from home while the other half stayed in the office. Over a period of nine months both groups went about their work in their respective locations. Over these nine months the employees who worked from home were found to have increased their productivity by 13%.
The workers were found to be more productive primarily because of their quieter working conditions, which in effect led to less distractions and less idle time.


Freelance Opportunities
Online collaboration software has streamlined communication between employees. No matter where an employee is located, employers can easily get a hold of them and provide them with important information in just a few clicks. This has led to a rise in hiring freelancers to work on specific projects, which is fantastic of efficient use of resources and scalability. If you find that you have too much work to take on you can hire an employee for a limited period of time and without the extra burden of responsibility required for full-time staff. Due to the high number of freelancers you'll also be choosing from a larger pool of talent, giving employers much greater control over the look and feel of their workforce at any given time.


Self-Employment Contracts
The gig economy can have wonderful benefits for both the employer and the employed, but these can vary considerably depending on the industry in question. For low-skilled workers, such as couriers, new technology has created a nascent employment relationship that is heavily weighted in favour of the employer. An obvious example of how this issue is at the very forefront of UK business matters is the recent Uber employment tribunal, which has drastically highlighted the way modern companies can shape their business plans at great cost to their most valuable resource. 

Nevertheless, as businesses and workers learn to navigate their way through this great sea of opportunity, it's impossible to deny the potential for better business practice and working conditions for employer and employee alike.
Glasscubes is a user-friendly collaboration software for teams Connect everyone that you work with in an online workspace that improves the way you share files, manage projects and communicate with each other. 
For more information, contact us by calling +44 (0)20 3274 2310 or email us at enquiries@glasscubes.com 
Follow us on Twitter and Facebook for more industry related news and topics.