Back to blog
Employee Task Management System
on 6 July 2021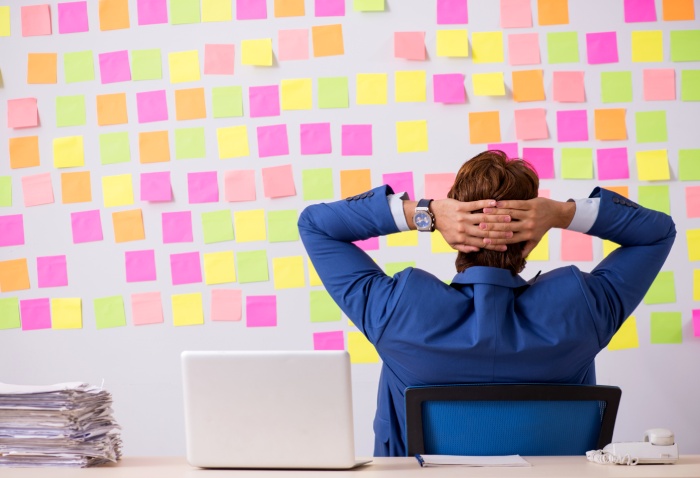 Are your projects falling behind and going over budget? Schedule slippage and budget overruns are surefire ways to diminish profitability. Plus, if these are client projects, you risk negatively impacting the relationship.
Underlying issues often include out-of-sync teams, duplicate work, unclear expectations, and more. The solution is taking a structured approach to team task management—specifically, implementing an employee task management system.
What is task management? It's the process of identifying, defining, assigning, progressing, and monitoring work over a specified unit of time, which could be a day, a week, or longer. This process is a core component of project management, regardless of the methodology you use. Task management also helps keep projects on schedule and on budget—the very issues you're likely experiencing within your organisation.
An employee task management system like Glasscubes ensures all team members can stay in the know about their responsibilities. Employees can simply log into the system and know exactly which tasks they're accountable for completing and by when. And your team saves time because all tasks are in one place—instead of spread across sticky notes, emails, and instant messages.
Here are a few ways we support team task management in our solution:
Task assignments. Assign tasks to individuals or groups.
Customisable workspaces. Organise projects and teams in customisable workspaces.
Gantt chart. Manage complex projects with an interactive timeline.
File sharing. Store and share important project documents securely.
Threaded discussions. Maintain project conversations in context.
Time tracking. Keep track of the time spent on different projects.
If you want to learn more about the above task management capabilities before starting your trial, keep reading. The items below will showcase the value our employee task tracking solution can provide to your organisation.
6 Employee Task Management Capabilities In Glasscubes
1. Task Assignments
Whether you want to tag individual team members, client personnel, or groups, our online task manager gives you the ability to do so in an easy-to-use interface. Incorporate visual elements by adding user profile pictures—with one glance, you can quickly determine which team members are working on certain tasks.
2. Customisable Workspaces
A workspace is a virtual hub where your team can collaborate in real-time or asynchronously. You can create as many as you like—one for each project in your portfolio. Workspaces are also relevant for other use cases, such as for departments, member directories, and more. Keep workspaces exclusive to employees or loop in clients and vendors as needed.
3. Gantt Chart
More complex projects require more robust tools. If you're working on a lengthy project with task dependencies, make use of the Gantt chart. Keep tasks organized, change your perspective with the timeline view, and take advantage of critical path analysis.
4. File Sharing
Store and share project files securely with teammates and clients alike. You can store any file type, from PDFs to images to Word documents. Once uploaded, files are automatically version-controlled, so your team will always be working on the most up-to-date version.
5. Threaded Discussions
Whether it's on a task or file, threaded discussions always stay tied to the item in question. If you have questions about a task or want to share updates, you can communicate on that task's threaded discussion—ensuring there's always a clear reference point for conversations.
6. Time Tracking
You can easily get caught up in a task and lose track of time. Have you been working on a document for 30 minutes or two hours? You can keep tabs on your efforts with time tracking.
Start using our 4.8-star rated employee task management system today.
Trustpilot users give Glasscubes a 4.8-star rating. It's more than just desktop task management software—Glasscubes is a robust collaboration solution that ensures your entire organisation can stay connected internally and externally, regardless of industry or workforce size. Plus, it gives you the tools to keep everyone on track towards success.
Join numerous happy customers who are using Glasscubes to assign and track tasks, share information, and add efficiency to their organisation. Start your free trial today.