Back to blog
Glasscubes: Workflow Management For Accountants
on 8 August 2022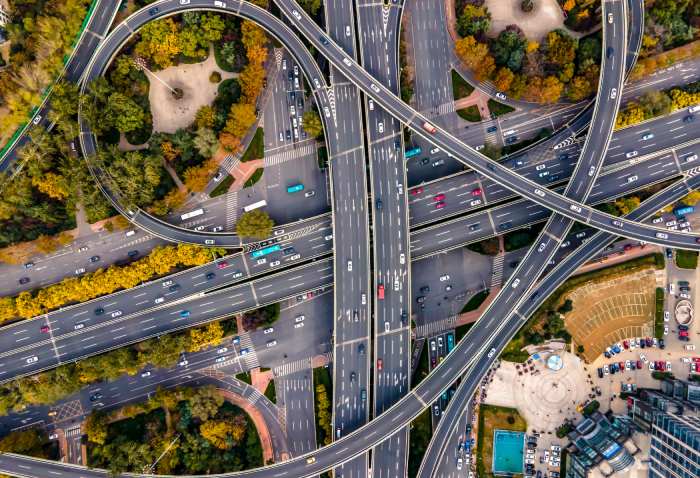 Workflow management for accountants revolves around two things: clients and information. You need clients to provide their financial information so you can act on it. Then you need to properly circulate that information—coupled with information your staff produces—between your firm and clients.
Depending on traditional mail or email to move information opens the door to potential problems, including the possibilities that your information gets lost or tasks stall due to nondelivery. That's why it's important to modernise your accounting operations with a solution like Glasscubes.
Glasscubes combines the capabilities of accounting workflow software and client portals to help you collaborate seamlessly with clients, using features like:
File request. Pestering clients for financial documents and access to key accounts is time-consuming and a headache for everyone. Request files through Glasscubes just once—the system automatically follows up if it doesn't receive all items.
Customised workspaces. Create a unique workspace for each client to keep work separated, and then assign only relevant team members to each space.
Task management. Assign tasks to employees and clients alike to ensure work items are completed by their deadlines.
Workflow creation. Use easy-to-create workflows to ensure information gets to the right people automatically and is acted upon quickly.
You can enjoy these features and more in a secure system. All data is protected by SSL encryption, and distributed across multiple physical locations across the UK to ensure high availability.
Start your free trial of Glasscubes today and see how quickly your accounting staff gets up to speed and starts working more efficiently. Or, keep reading to learn more about workflow management for accountants.
Workflow Management For Accountants: 3 Examples (& How Software Can Help)
Larissa Feeney, fellow chartered accountant (FCA) and CEO of Accountant Online, says accounting practice workflow management is vital for firms to run smoothly. "Accounting work is driven by deadlines, and compliance requires that we meet them (not to mention meeting client satisfaction benchmarks). So it's critical that we make our workflows as efficient as possible with the help of a relevant solution."
Colin Smith, CPA and owner of CPA Exam Maven, weighs in on what this kind of solution looks like: "The ideal accounting workflow software helps facilitate timely completion and review of key deliverables, reports, and supporting work papers."
To see how such a solution can help with everyday accounting workflows, consider the examples below.
1. Client Onboarding
Feeney says client onboarding is the first real test of your workflow management capabilities, as it can be tough to quickly get all the information you need from clients. A typical onboarding process only has a few steps yet it can still be challenging:
A salesperson or junior accountant sends an engagement letter to the client for them to review and signoff on.
An operations member requests records from the client via email and verifies receipt; if not complete, the member goes back to the client.
A junior accountant uses the collected records to begin a new workflow related to the client's requested service.
"Instead of an endless back-and-forth through email, you can use a client portal to send a link to the client that enables them to upload everything in one place," Feeney explains. "Both parties will be on the same page about what has and hasn't been sent."
2. Preparing Financial Statements
Smith notes that a single set of financials can involve several individuals and departments working in concert with one another. Here's what that process typically entails:
The audit team prepares the financial statements.
A senior staff member reviews the statements for technical accuracy.
A manager reviews the statements for quality control.
Administrative staff sends the finalised version to the client or other appropriate party.
"Having a tool or system that, for example, automatically sends push notifications and a link to the statements to the next person in the chain can greatly speed up the process, and help teams ensure they're meeting deadlines and quality control standards," Smith explains.
3. Tax Return Filing
Feeney says that accounting services like tax return filing often have several steps and multiple layers of reviews:
An administrative staff member or junior accountant requests financial data from the client.
A junior accountant populates the appropriate tax return forms with that data.
A senior accountant completes any complex aspects of the tax return and reviews for accuracy.
A manager provides a quality control review before sending the forms to the client for final approval.
A junior or senior accountant—depending on the level of complexity involved—files the return with the appropriate taxing authority.
"Manual hand-offs at each step slow down the process and make it harder to meet deadlines while maintaining accuracy," Feeney explains. "Using accounting workflow software automates hand-offs and improves task completion on both the firm and client teams."
Get the accounting workflow software that reduces mountains to molehills when it comes to client service and collaboration.
Glasscubes makes client-focused workflows more efficient and ensures the timely delivery of client services. But don't just take our word for it. Check out what users are saying on the third-party review site Trustpilot, where Glasscubes has a 4.9-star rating:
"Glasscubes is an intuitive and user-friendly online platform that makes document storage, collaboration, planning, and team communication so easy and efficient! I have been using this software for more than 2 years now, and it has become an integral part of my daily work."

—Es vd B
Consider also the case study of Johnston Carmichael, the largest independent firm of chartered accountants and business advisers in Scotland. The team initially adopted Glasscubes as an alternative to their existing client portal, which was clunky and hard to use. When most clients began reverting to email communication instead (making the process even less efficient), the company knew it was time to make a switch.
Since they began using Glasscubes, they've noticed an increase in the uptake of both clients and staff compared to their previous system. It has also "saved our firm time and is easy to use," says Yvonne Irwin, the company's director of client service & projects. "The Glasscubes team has taken the time to understand our business, the use case of each team, and has been on hand to support. We have received great feedback from our clients and are looking forward to continuing to build on our relationship with Glasscubes."
If you'd like a demonstration or want to see how other accountancies are using Glasscubes, learn more here.