Back to blog
Why Automated Workflows Are The Cure For Busy Season Hangovers
on 10 May 2023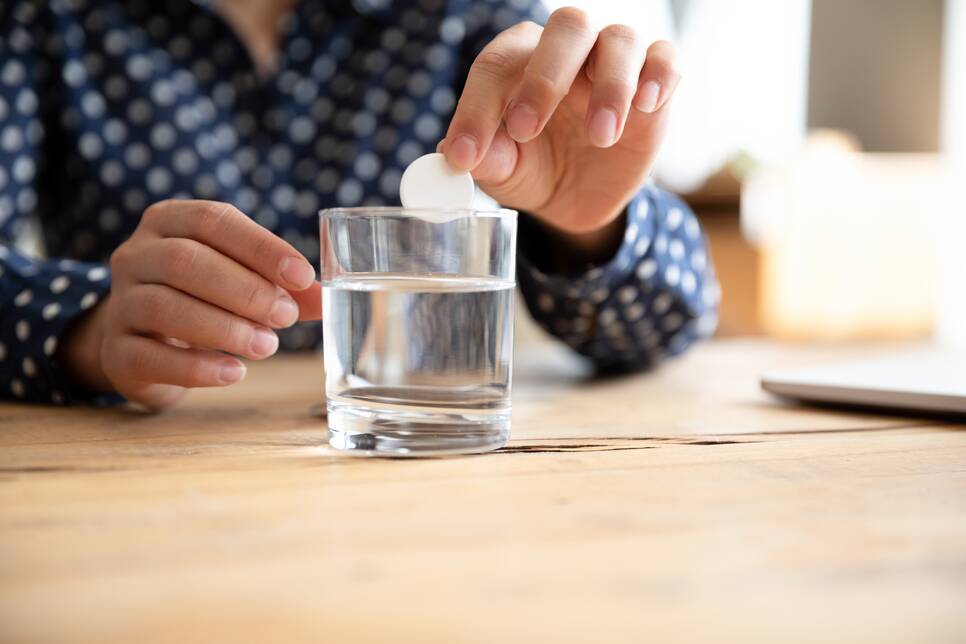 It's a hard truth of modern accounting that practices are only as efficient as their workflows allow. Smart workflows can be a game-changer.
Structured well and making good use of automation, there is no doubt they produce better outcomes for the business, improve productivity and profitability.
Poor workflows, however, are quite literally a waste of time.
Bad quality processes (think overly complex client onboarding steps to siloed communication channels) eat away at billable hours and are a major drag on resources.
And under the extreme pressures of busy seasons such as December to April is when the fault lines emerge.
This, to paraphrase Warren Buffet, is when we find out who has been swimming naked. The hazards of winter stress and illnesses, absent teammates and flaky clients expose workflow weaknesses in a brutal fashion.
Here are four common pain points that may signal the need to improve your workflows.
1: Deadlines trigger panic
Blown deadlines are all too common in accounting when the demands of busy season spill over. Millions of entrepreneurs miss the self-assessment cut off dates each year, which has led the tax authorities to introduce harsher penalties for late filing.
Given the circumstances, the number of hours lost to checking, rechecking, chasing clients for information and other frantic last-minute tasks can quickly spiral as the clock ticks toward zero hour.
One way a firm can overcome these obstacles is to introduce real-time reporting processes. Automated workflows can help ease the pressure around deadlines by obtaining vital information from clients much earlier.
Advanced client portals make it easier for both sides to keep track of what is outstanding, with automated reminders and simple submission steps to ensure no deadline is ever missed.
Dedicated processes for matters such as form submissions, orders, expense management and even payroll information can ensure multiple clients are kept informed of what is required, and ensure staff know when something is not completed, which allows them to act accordingly ahead of time.
2: Absences threaten to torpedo projects
Making the best use of all the resources inside a practice can be difficult during busy periods when everyone is stretched.
Some team members may be overworked, while others are doing manual jobs that could be outsourced to machines like filing, printing, fixing errors and re-checking reports.
All of these inefficiencies (and more) slow down projects, and can have a disproportionate effect on operations when unforeseen absences occur.
Automated task workflows can be created to share responsibilities, but also give other team members the information they need to get up to speed instantly should they have to jump into a project halfway through.
3: Risky stoppages are all too common
Sometimes workflows break down and it's nobody's fault.
Accounting is a stop-start job, but there are occasions when extended breaks in play (like waiting for a client to submit something important) stretch into something dicier as the task takes too long to finalise.
Smart request and task management workflows can be set up to ensure timely reminders are sent, or that more resources are added to high-priority or more complex jobs where necessary.
Advanced solutions also have intelligent review functions so new workflow processes can be created to ensure the problems don't repeat in the future.
4: You lose track of projects
Juggling multiple clients is a skill of its own, but the balls can all come crashing down around year-end and annual tax submission deadlines when everything needs to be done at once.
Practice leaders have to schedule and monitor ongoing task statuses, ensure staff are moving things in the right direction, and keep on top of multiple other tracking requirements during these windows.
When processes fail, and the practice neglects a client, misses a deadline or submits incomplete documentation, the damage can be financial and reputational, and lasting.
The added stress of appearing unprofessional is not what any firm needs when seeking to navigate the toughest parts of the calendar.
Customised workspaces can be designed with smart automated workflows that allow the practice to keep track of multiple concurrent projects without the need for human input.
Relieving accountants of the need to carry out repetitive manual work like data entry or making repeated information is one of the most effective ways of keeping projects on track.
Workflows that can update on the progress of reports and the various tasks still required, no matter which staff member is required to help out, reduce the chances of a practice losing focus when the heat is on.
Small steps can equal big gains
There is a school of thought that anything which can be automated probably should be, because eventually it will be (according to the CFO of Levi Strauss).
Your firm may not require such drastic and wholesale changes up front, but if the headaches outlined above seem familiar it is worth exploring where automation can improve workflow processes and help you make productivity gains.
From client engagement to digital tax submissions, effective data management can help your practice get back on track when each passing busy season appears more frantic than the last.
Finding better ways to make information flow smoothly between the right people in the organisation will relieve bottlenecks, reduce overheads, cut the risks of human error, and help you deliver real value for your clients no matter what month of the calendar.