Back to blog
The Pain of Piecemeal Communication
on 8 May 2023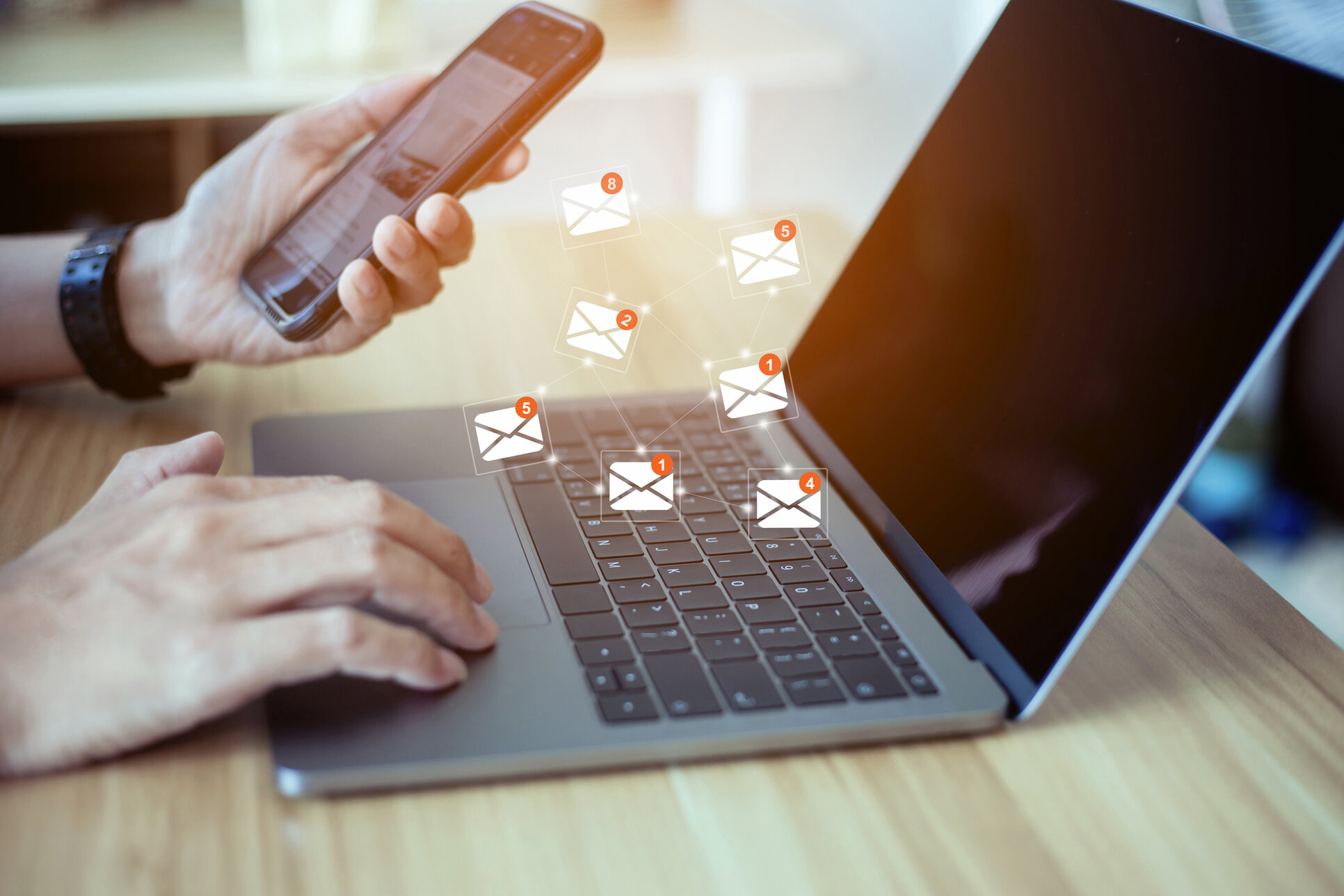 Email burnout is real. One of the biggest contributors to accountants falling into the unhealthy always-on culture is the constant checking of inboxes.
Even on days off and holiday there doesn't appear to be an escape from email for many bookkeepers, with the time between busy periods ever shortening thanks to the demands of modern business.
Research by Caba, the well-being charity for accountants, found stress to be much higher within the profession than other sectors, as bookkeepers are "always on" and work longer hours than most with little margin for error.
The knock-on effect is evident; a recent survey found over a third of accountants (33% of 500 polled) believe the accuracy of their month-end figures may be compromised because they struggle to get reports finished on time.
The main culprit, standing head and shoulders above all other distractions, is email.
In fact, when the numbers are totted up, email is such a huge productivity killer that full working days each month are lost to inboxes.
It is staggering just how much our lives we lose to various email programs.
Given how easy it is to move between desktop computers, laptops and phones and other devices, checking our inbox (or inboxes) without thinking has become an absent-minded reflex.
It's a habit, and can be a bad one that is difficult to break.
The pain of piecemeal communication
With email overwhelmingly the main form of communication, the endless chains generated can soon become a nightmare for accountants.
The archives of AccountingWEB's Any Answers is littered with similar comments of fed-up bookkeepers to that of member Murphy1 who said: "Is it just me or has anyone else had enough? I don't know how much longer I can cope."
Getting clients to send all the info necessary to do their books on time is a whole other problem entirely (we've spoken about it in detail here), but it also brings another pain; the piecemeal communication where vital data arrives in dribs and drabs.
Never-ending, stop-start back-and-forth email leads to constant interruptions, and in a profession where accuracy and efficiency are prized, is an easy way to lose vital data.
To overcome the email problem, it makes sense to look at how and why it damages productivity.
Think outside the (in)box
Productivity experts often point to the fact that email is "work about work", but not the actual work itself. It's an interruption, a distraction, and it breaks focus on the true task at hand.
Escaping from email may seem like an impossible task, but it can be done.
One method is to limit the times email is checked to just a few times a day, which will at once reduce the hours lost in there, but also make the time spent checking the inbox more concentrated.
Alternatively, identify times a task has to be completed or other more important jobs should be tackled, and block access to email during that period.
The simplest and most constructive way to halt the drain is to implement more effective, innovative and user-friendly systems and processes, which today can be done in a matter of minutes.
Business which shift the ways in which clients file and communicate at once stop the distractions and ensure communications are kept solely to the matter at hand; report filing.
Secure online workspaces mean conversations concern only the files, data or tasks at hand, without the contamination of drama from other clients that comes from using the inbox as a one-stop-shop for everything.
Simple, personalised workflows can be created that ensure instructions are followed by the client, while automated systems ensure they are reminded to submit documents in a timely fashion.
The best bit is you alerts can notify when the submissions are complete, reducing the temptation to squat in the inbox hitting 'refresh' over and over.
Small steps add up to big gains, increase productivity, make better use of time, allowing the accountant to focus on billable work and avoid getting sucked into the inbox of doom.
Move Your Work Forward Faster
Are you still requesting information from clients by email?
Constant checking of email, and succumbing to the interruptions lurking within, is a huge problem for accountants. Much of the problem stems from piecemeal communication and the endless back-and-forth inbox dance with clients that makes it near impossible to hit some deadlines. There's a smarter way that avoids work backing up. Glasscubes is a workload acceleration tool for busy accountants. Contact us today!