Back to blog
How to Motivate Your Team with Non-Financial Incentives
on 8 June 2018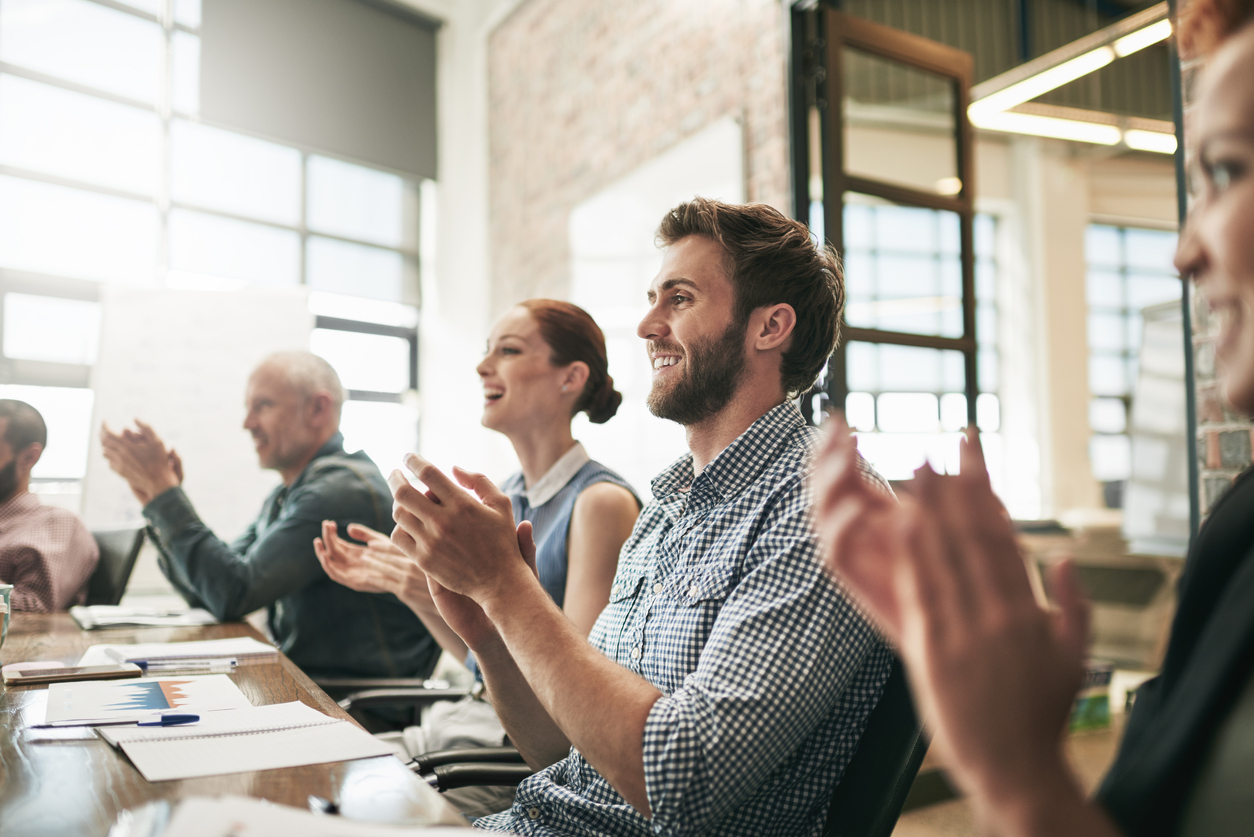 Keeping your team motivated can be tough. In fact, only 13% of employees feel actively engaged across the globe. That's a tough number to contend with.
Many companies assume that the only way to keep their staff happy and focused is to provide them with a promotion, or more cash. However, the truth is that non-financial rewards and incentives can be just as motivating for your employees. After all, some of the most successful companies are powered by an attractive company culture. This means that instead of focusing on money, you concentrate on delivering a supportive and creative experience for your hires.
Employees want to feel as though their work is valued. That doesn't necessarily mean that they want more money, it just means that they want a sign that you appreciate their efforts. Here are a few ways you can motivate your team without a pay-rise.
1. Give Them the Recognition They're Looking For
Studies indicate that recognition is a lot more important than you might think. It seems that your employees don't necessarily need a financial indicator that you value their work - all they want is a quick "thank you" or a pat on the back. Recognition can come in any form you choose, from a shout-out on social media to a mass email that commends your top-performers.
A little simple recognition gives employees a sense of ownership and pride over their work. What's more, when you start saying thank you, you'll see the impact across your entire organization. Other staff members will crave the same accolades as their peers, leading to a stronger company culture.
2. Offer Them a Treat
While a treat might cost you money, it's far less expensive than having to pay a huge wage bonus every year. Something incredibly simple can be enough to surprise and delight your employees to no end. For instance, you could pay for a monthly work lunch where all the food and drinks are on you. This would be a great way to improve culture by getting your customers to talk to each other and bond over food.
On the other hand, you might go for something even cheaper, like a subscription to something you know your customers love. You can buy everything from coffee subscriptions, to loot crates as a monthly prize for your employees.
3. Allow for a More Flexible Schedule
You'd be surprised how important flexible schedules are for modern employees. A few years ago, no manager would have dreamed of letting their recruits work from home, and yet now, countless studies and white papers show that the number of remote-workers has begun to sky-rocket. If your employees constantly blow your expectations out of the water, then that's a good sign that they'll be able to motivate themselves wherever they are.
Providing remote working opportunities not only shows your hires that you value their work/life balance, but it could also help to improve efficiency and reduce employee turnover by eliminating the problems of stress and overwhelm. Around 82% of telecommuters say that they have lower levels of stress when working from home.
4. Help Them to Learn Something New
Beside extra flexibility and recognition, another thing that your employees will be looking for is the opportunity to grow and develop in their role. Every hire starts their job looking towards the future, with dreams of promotions and more responsibilities somewhere down the line. The best way to show your employees that you want to support their success is to give them the chance to expand their skills in whatever area they might choose.
Sit down for a one-on-one chat with your top-performing staff members and ask them where they'd like to expand their skills when given a chance. Then look for ways that you can implement training, or even offer mentorship if possible. The result will be both happier employees, and more skilled staff members too.
5. Provide Opportunities for Leadership
There are plenty of ways that you can empower your employees at work. One option, for instance, is to give them a chance to work on their own without a manager constantly hanging over their shoulder. Once you've seen that your hire can obviously handle themselves in the office, it's worth showing them that you trust them enough to fly solo. You can even give them extra responsibilities and show them that you trust them to take the lead on complicated projects.
Another great way to empower employees is to offer them opportunities for leadership. Good managers and employees understand how important it is to give their staff the chance to develop and grow. While you can still offer guidelines on how your staff should lead the rest of their team, allow them to show off their skills working as a mentor and manager.
6. Throw a Party!
If you run a fast-paced and chaotic business environment, then there's a good chance that your employees will gradually start to feel overwhelmed and stressed. If your hires start to look or act as though they may be burning out, it could be a good idea to help them let off some steam after hours. An opportunity for fun and frivolity can raise morale and ensure that your employees have more time to connect as a group too.
You can plan office parties to celebrate a win in your company, like getting a new project or making some serious profit. On the other hand, you could throw a get-together to celebrate something that's happening for a member of your team. For instance, birthday parties and engagement bashes can be a great way to show you care.
7. Help Your Hires to Enjoy Themselves
Finally, just because work isn't all fun and games, doesn't mean that your employees shouldn't be enjoying themselves when they come to the office. Few things are less motivating than the prospect of sitting through hours of drudgery and boredom every day. If you want your staff to feel happy and motivated, then you need to make work a place where they really want to be.
Find entertaining and exciting ways to help your customers accomplish new things and celebrate successes together. Encourage them to enjoy the company of their peers by launching team bonding sessions and finding fun things for everyone to do after work - like weekly drinks. The more people start to see your business as a fun place to be, the more it will thrive.
Bio: Raj Jana is the creative mind behind JavaPresse Coffee. He believes that a great team and happy staff helps any company to thrive, which is why he constantly shares his thoughts and tips through online publications. When he's not writing or running his business, he loves to sit down with a cup of freshly-brewed coffee and relax.